Garry Kief Is Barry Manilow's Spouse — inside the Singer's Coming Out Story and Personal Life
Singer-songwriter Barry Manilow came out as gay when he was 73 years old. He is now married to TV executive Garry Kief, but they kept their relationship under wraps for decades.
Born in June 1943, Barry Manilow attended the New York College of Music and Julliard School, one of the most prestigious music institutes in the States, before becoming the musical director of a CBS network TV show in 1967.
From that point on, he started writing music for off-Broadway productions and some commercial jingles for brands like Dr. Pepper, Band-Aid, and McDonald's.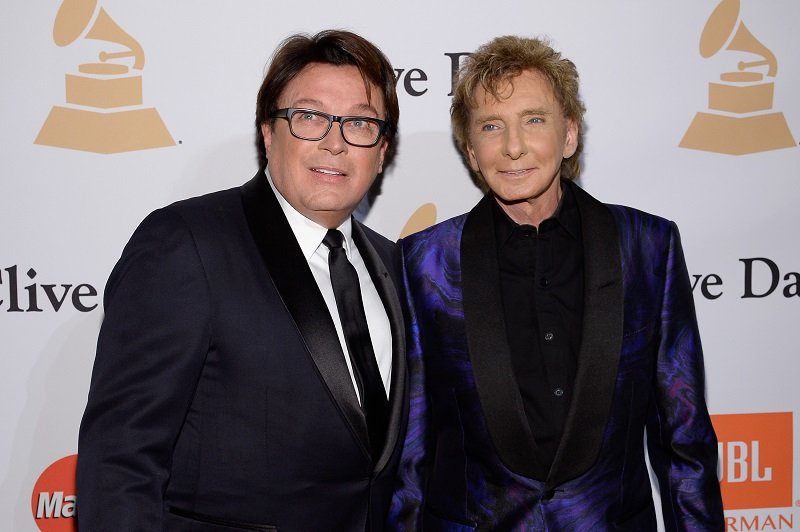 BARRY MANILOW'S CAREER
His music career significantly improved after working as Bette Midler's pianist in gay bathhouses in New York City. Eventually, he became her musical director and co-produced her Grammy Award-winning debut album.
It was also during the 70s that he released some of his most famous songs, including "Mandy," "I Write Songs," "Copacabana," and "Can't Smile Without You."
At the moment, Barry Manilow, inducted into the Songwriters Hall of Fame in June 2002, is 77 years old and still active in the industry as he released an album, "Night Songs II," in 2020.
BARRY MANILOW'S LOVE LIFE
While Manilow's career has been impressive, his life story is remarkable. Shortly after graduating high school, he married Susan Deixler. However, they were together for only a year.
He once admitted that while he was in love with Deixler, he was not ready to tie the knot. Manilow was too young and focused on making music each night to settle down.
In 1978, he met TV executive Garry Kief, who shortly later became his manager and lover. However, the couple kept their romance under wraps for over three decades.
It is important to point out that the singer has always had a predominantly female fan base that used to be known as the "Fanilows." As such, he considered that not revealing his sexuality was the best option.
If he had shared the news of his sexuality at the beginning of his career, it would have "killed" it
MANILOW AND KIEF'S WEDDING
Barry Manilow and Garry Kief, who is now the president of Barry Manilow Productions, secretly married in April 2014 at the singer's home in Palm Springs, California.
About 20 to 30 guests were invited to what they believed was a lunch party, but it was actually the couple's wedding. According to Manilow, he didn't think the ceremony would be as emotional as it was.
He pointed out that looking at each other and saying "I love you" in front of people was "deeper" than they both thought. Still, they saw the ceremony as a formality as they've considered themselves a married couple all these years.
When the news of Barry Manilow and Garry Kief's wedding was announced, Susan Deixler, the singer's ex-wife, said she was "really happy" for him and wished the couple all the best.
COMING OUT PUBLICLY
In 2015, news of their romance made headlines. When people found out, they were "so happy," as strangers would comment, "great for you," making Manilow feel grateful.
The singer only publicly came out as gay in 2017 at 73 during an interview with People, saying that he thought he could disappoint fans if he came out.
Manilow, who said that being gay became "ok a couple of years ago," pointed out that if he had shared the news of his sexuality at the beginning of his career, it would have "killed" it immediately.
He later admitted that, when he became a famous musician, his friends, family, and band members knew that he was gay and that the topic didn't really bother him anymore.
Still, he didn't share the news publicly because he's just a private person. At the moment, Garry Kief and Barry Manilow have been together for more than 40 years. What an incredible love story.