Check Out Kandi Burruss' Stepdaughter Kaela's Chest Tattoo & Natural Hair in This Recent Post
Kandi Burruss's beautiful stepdaughter, Kaela Tucker, recently showed off her majestic afro-hair in two video clips she shared on her Instagram feed.
Kaela Tucker, Kandi Burruss's stunning stepdaughter, does not shy from showing off her looks. Recently, she proudly displayed her ever-growing afro-hair in videos she uploaded on Instagram.
Not only did the 24-year-old Instagram star bare her makeup-free face on the online platform, she also gave her fans a glimpse of her impressive chest tattoo.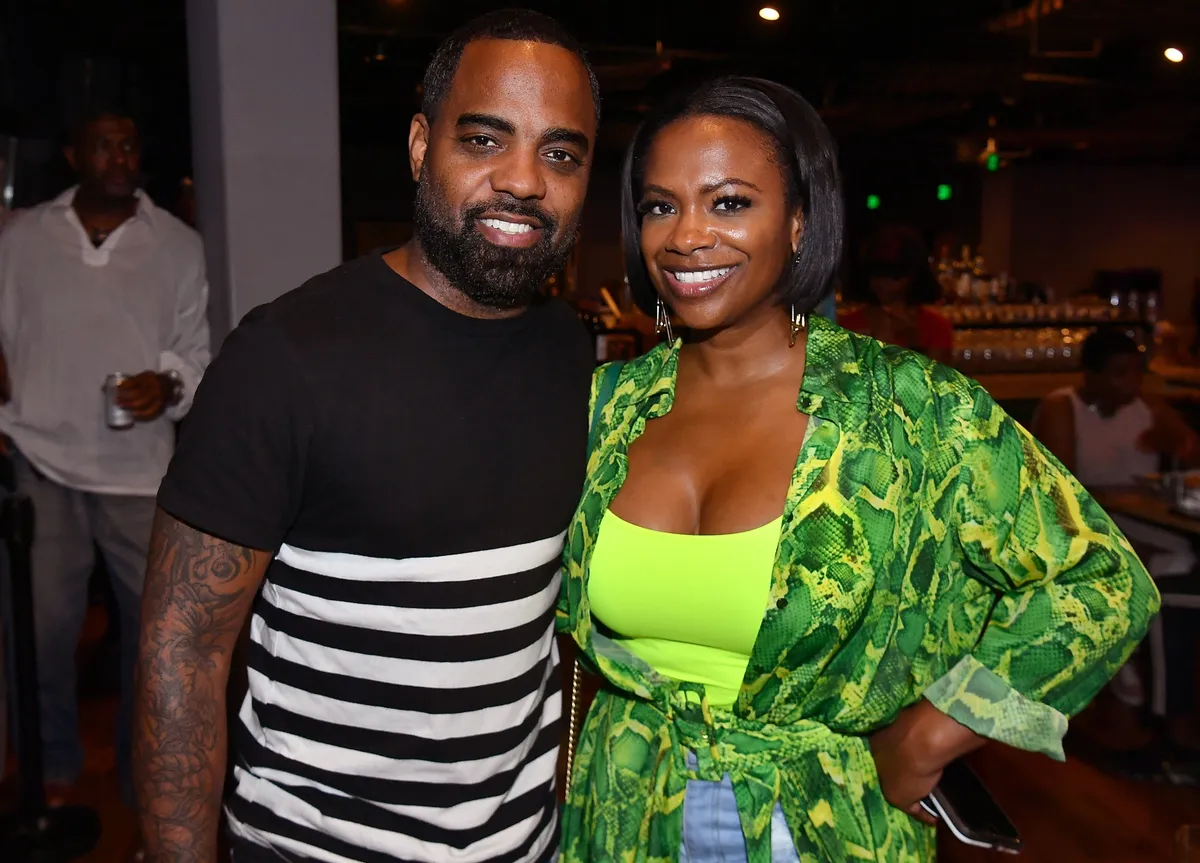 Inked between her cleavage is an eye-catching tattoo, which appeared to be a flower pattern. Kaela seems to love body art as much as she loves fashion.
Besides her tattoo, her remarkable afro-hair also stood out in the clips. Dressed in a pink bathrobe, Kaela sat on a couch and asked her fans what hair products they were using. 
Fans recommended different hair products including honey and pomegranate products. But they agreed Kaela's hair looked perfect already. One admirer said, "Your fro is so cute."
While many followers approved of Kaela's afro hair, one online user expressed a distasteful remark about it. Burruss quickly came to her stepdaughter's defense. She lambasted the critic saying:
"She's a grown woman, and she wears and looks the way she wants too."
Kaela is Todd Tucker's daughter from a previous relationship. After her father re-married to Burruss in 2014, Kaela formed a strong bond with the reality star and her blended siblings - Riley, 18, Ace, 5, and Blaze, 1. 
Although Kaela's blended family is admirable in many ways, some have criticized the couple's parenting skills. Some online users have accused Burruss of unfairly treating Tucker's eldest daughter. 
Critics noted that while Burruss bought Riley a luxurious car during her 16th birthday, she didn't give the same gift to Kaela when the latter celebrated her 23rd birthday.
She jokingly said the beard was the reason for their long-lasting marriage.
Aware of the criticisms, Burruss addressed the matter explaining that Kaela was already an adult who prefers to spend her money in her own way. 
Burruss's supporters were quick to defend her and Kaela, saying that her stepdaughter already has everything she needed. They went on to say that the reality TV star's critics don't know the family very well. 
Burruss has been open about the drama and quirkiness of her family, which is shown in the reality TV show "The Real Housewives of Atlanta." Another aspect of the family widely admired by fans is Burruss's enduring marriage with her husband.
The couple recently celebrated their seventh wedding anniversary. In line with their special occasion, Burruss shared a funny video clip that showed a beardless Tucker. She jokingly said the beard was the reason for their long-lasting marriage.