People: Queen Elizabeth Never Looked At Any Other Man except Her Beloved Husband Prince Philip
Queen Elizabeth was smitten with her husband, Prince Philip, during their 73 years of marriage, and reports reveal she's never looked at anyone else. 
Queen Elizabeth and Prince Philip met one another when the monarch was only 13-years-old, and the Greek prince was 18. They ended up writing to one another while Philip served in the Royal Navy during World War II until they got engaged when she was 21. 
Before proposing, Prince Philip was directly involved in creating the platinum and diamond engagement ring he gave Elizabeth. He decided to use stones from a tiara that belonged to his mother, Princess Alice of Battenberg. 
The same way then-Princess Elizabeth fell in love with Philip, he admitted to the Queen Mother before their wedding that he, too, had fallen in love "completely and unreservedly." This was the humble start of one of the most powerful relationships the world has ever seen. 
Before settling in the United Kingdom to start a family with then-Princess Elizabeth, Philip was a nomad. He was born in Greece but was exiled, and he then hopped from one place to another.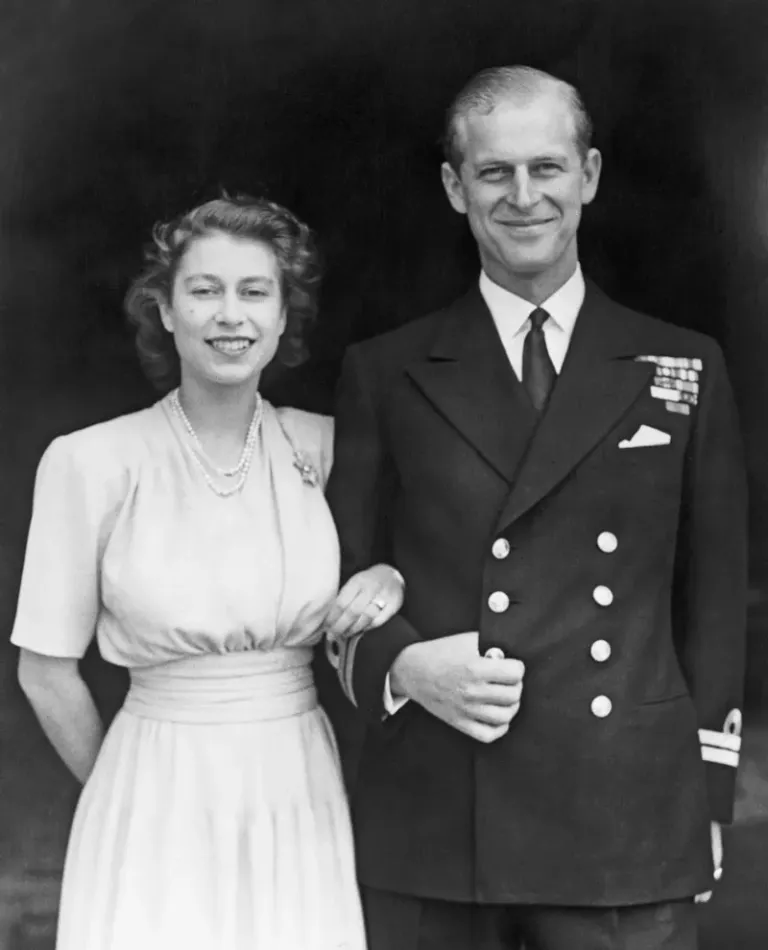 Given his tough childhood, Prince Philip had to be independent and strong-willed. Meanwhile, Queen Elizabeth was sheltered, often isolated in the palace. She was shy and reserved, the complete opposite of her husband. 
Their marriage was seen as a glimmer of hope in the UK after World War II. According to Lady Pamela, daughter of the Duke of Edinburgh's uncle Lord Mountbatten, "There had been grayness and austerity, and then to have this golden coach and crowds made it exciting." 
When they celebrated their golden anniversary 23 years ago, Queen Elizabeth made a rare tribute to her beloved. In the heartwarming statement, she wrote:
"He is someone who doesn't take easily to compliments, but he has quite simply been my strength and stay all these years.."
The pair's grandson and future King of England, William, once spoke up about the unique connection between the Queen and her prince charming. He shared that his grandfather makes the Queen laugh because of what he says and does, as he looks at life differently than her. 
Their marriage ended up spanning 73 years, and when Prince Philip passed away peacefully at the age of 99 last Friday, Queen Elizabeth had to bid goodbye to the only love of her life. It was unlike any other royal marriage, as in this case, they chose one another – apart from duty, they married for love. 
Back in the day, however, it was Queen Elizabeth's persistence that led her to marry the man she truly had feelings for. She was advised by her courtiers back in the day that Prince Philip was too funny for her, while she was shy and timid. 
Despite their warnings, the monarch marched to the beat of her own drum and married Philip anyway. They ended up proving everyone wrong and will be remembered as one of the most iconic couples in the monarchy's long history.