Claire Forlani Is Married to Dougray Scott and Shares a Son with Him — Get to Know Her
Actress Claire Forlani has been married to Scottish actor Dougray Scott for fourteen years. Together, the duo is parents to a lovely son, Milo Thomas Scott, whom they adopted in 2015.
Famous for her roles in such iconic movies as "Mallrats" and "Meet Joe Black," English actress Claire Forlani's life has played out in the spotlight since her foray into showbiz in the early '90s.
Notably, the entertainment icon, now 48, is married to another showbiz legend, Dougray Scott, who has been a part of her life in the last fourteen years. Together, the two are parents to a son, Milo Thomas Scott.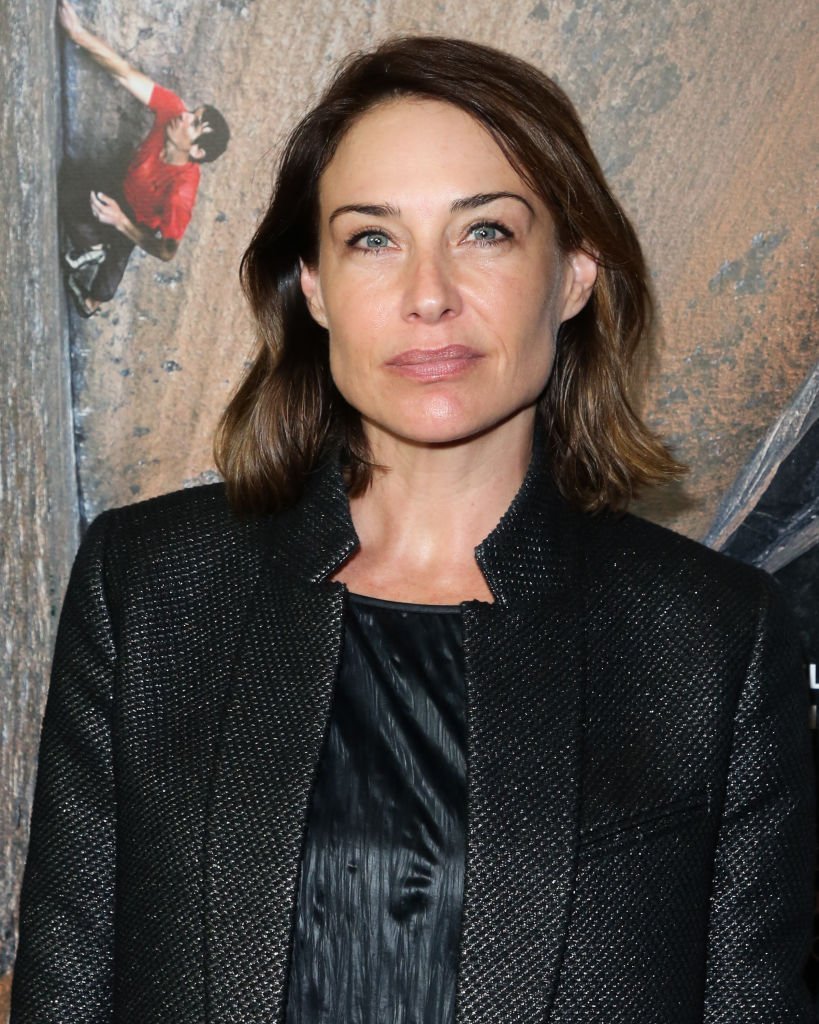 WHO IS CLAIRE FORLANI?
Born in July 1972, Claire Forlani grew up in London with parents Barbara Forlani and Pier Luigi Forlani. She began her pursuit of acting from the young age of 11, enrolling in the Arts Educational School in London, where she studied dance and acting.
The 48-year-old skyrocketed to fame in the 90s, following her parents' move to San Francisco to avail her more casting opportunities. She has since excelled in her chosen career, with several Hollywood blockbusters in her name.
FORLANI AS AN ACTRESS
Claire Forlani made her acting debut in Hollywood in 1993, landing roles in the mini-series "JFK: Reckless Youth" and "Police Academy: Mission To Moscow." In 1995, she starred in "Mallrats" and went on to play a supporting role on "The Rock" the next year.
Claire Forlani made her way in Hollywood with several small-budget movies throughout the mid-nineties before eventually landing her career-defining role on "Meet Joe Black."
Some of the other notable projects she has worked on through the years include "Boys And Girls," "In The Name Of The King," "Antitrust," "The Medallion," and "Five Feet Apart." The actress has also snagged major roles in TV series like "Camelot," "CSI: NY," "Hawaii Five-0" and "NCIS: Los Angeles."
ATTAINING FAME IN THE '90S
Forlani landed most of her most iconic roles to date in the '90s, which was notably the peak of her career. However, the stepping stone came with her portrayal of Susan Paris, Joe Black's love interest in the 1998 movie "Meet Joe Black."
Forlani never birthed any children throughout her life. However, she has a son, Milo Thomas Scott with her husband.
Starring alongside the Hollywood heartthrob Brad Pitt -- who played Joe Black in the movie -- and Anthony Hopkins made Claire Forlani the spec of every woman's fantasy in the nineties. Most considered her the luckiest woman in the world at the time, which further bolstered her professional opportunities.
It paved the way for her to snag another renowned role the next year, in the movie "Mystery Men," alongside Geoffrey Rush and Ben Stiller. Ultimately, Forlani's '90s fame spilled into the early 2000s, earning her recognition among the top 100 sexiest women on several platforms.
HARVEY WEINSTEIN ENCOUNTERS
Like most females in showbiz, the 48-year-old has experienced close calls with sexual abuse at the hands of predatory film producers and directors. In 2017, Claire Forlani opened up about her encounters with the convicted sex offender and former film producer Harvey Weinstein.
She recounted how she escaped Weinstein's assault five times throughout her career. Notably, two of those close calls were in a hotel.
Discussing the ordeal in a later interview, the star admitted that she felt ashamed for not speaking up earlier or participating in the big exposé about his vices on The New Yorkers earlier that year.
Going further, Forlani commended all the ladies who stepped forward to expose the entertainment big shot without fear of losing their chances at Hollywood success.
The actress also admitted the fear of what it would cost stopped her from going against Weinstein all those years ago. Gladly, about eighty women testified against the repeat sex offender by October 2017, eventually leading to his incarceration.
This period birthed the #MeToo movement, encouraging more people to speak up against abusive powerful men, a phenomenon now described as the Weinstein effect.
CLAIRE FORLANI MARRIED AN ACTOR
The "Antirust" star has been married just once, and the marriage has lasted for almost 14 years. Claire Forlani's husband, Dougray Scott, is a Scottish actor, known for his roles on "Ever After," "My Week With Marilyn," "Hitman," Mission: Impossible 2," and "Desperate Housewives."
Scott popped the big question in October 2006, ten months after their first meeting through a mutual friend. In June 2007, Claire Forlani and Dougray Scott tied the knot in a romantic ceremony in Italy.
Before marrying the English actress, Scott, 55, was previously married to Sarah Trevis, with whom he shares twins Eden and Gabriel.
DOES FORLANI HAVE KIDS?
Forlani never birthed any children throughout her life. However, she has a son, Milo Thomas Scott, with her husband. The two adopted the youngster in 2015, following his birth on December 27, the previous year.
The couple went public with the news of their new-parents status ahead of 2015's National Adoption Week, nine months after the child's birth.
Claire Forlani's son, now 7, has proven to be the perfect addition to the beautiful family, as he has, over the years, contributed to making their home a paradise of happiness while strengthening his parent's love.