Us Weekly: Angelina Jolie & Brad Pitt Are No Longer in Family Therapy Ahead of Custody Trial
Angelina Jolie and Brad Pitt's estranged relationship has reportedly taken a turn for the worse as the former couple no longer attends family therapy. The news comes before their slated child custody trial in October.
Former power couple Angelina Jolie and Brad Pitt are reportedly at loggerheads again as regards their tricky co-parenting situation in the middle of their nasty legal battles. 
Since their shocking split in 2016, the former celebrity couple has been working towards having an amicable relationship because of their kids. However, that doesn't seem to be the case any longer.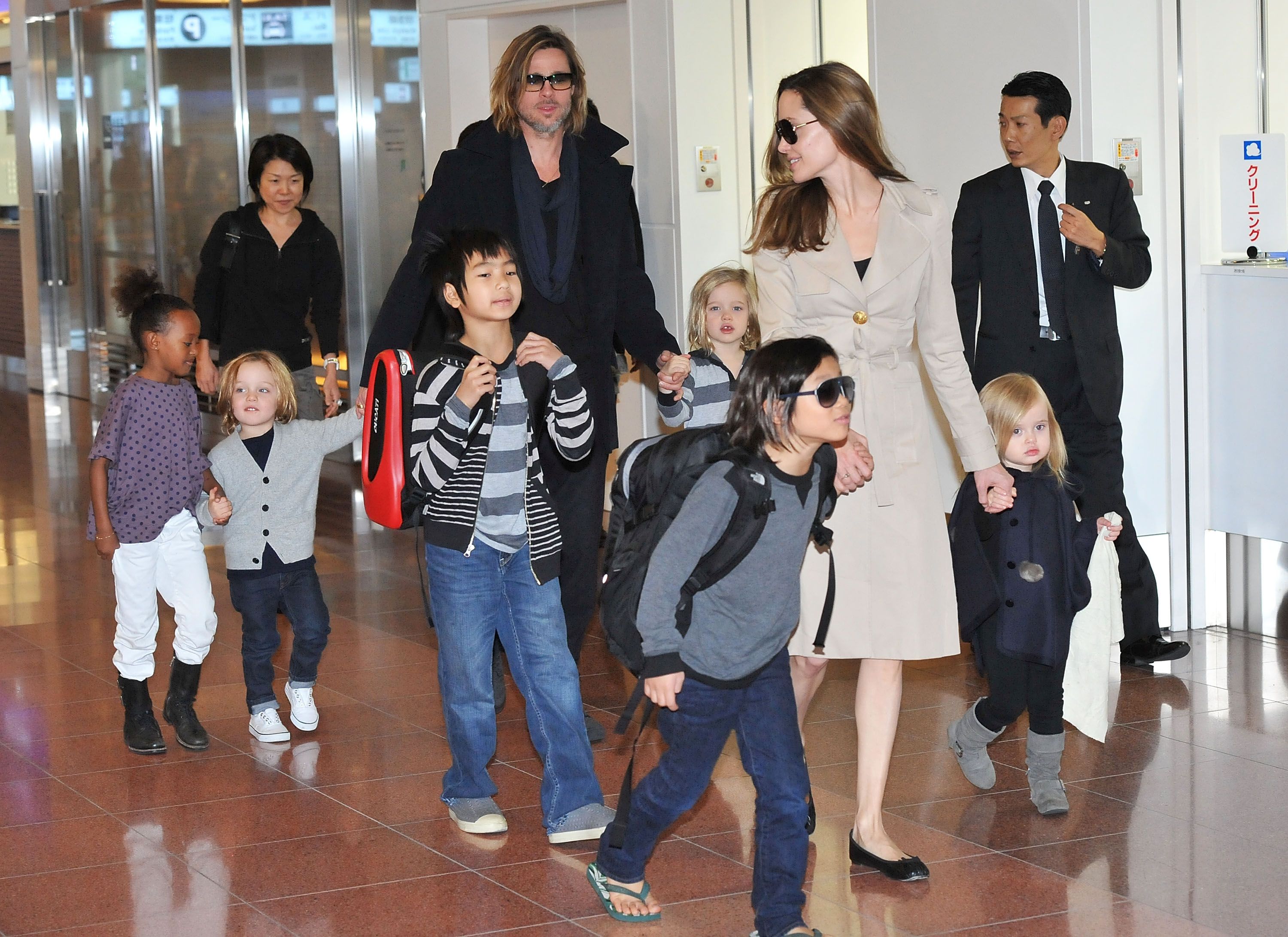 According to a source close to the duo, Jolie and Pitt no longer see eye-to-eye as the child custody trial approaches. The insider revealed to US Magazine:
"Tensions have escalated between Brad and Angelina, with family therapy no longer taking place."
Brad Pitt and Angelina Jolie Have Reportedly Stopped Attending Their Family Therapy Sessions https://t.co/0103FtEMnX

— Cosmopolitan (@Cosmopolitan) September 11, 2020
The duo was previously getting along with the "Fight Club" actor spotted leaving Jolie's home in Los Angeles after spending time with kids in June.  Unfortunately, now, they can't seem to agree on how much time each of them wants to spend with kids, Pax, 16, Zahara, 15, Shiloh, 14, and twins Knox and Vivienne, 12.
Jolie is putting up quite a fight for the custody trial because she wants what is best for her kids.
Brad Pitt & Angelina Jolie's chances of reconciliation ended with them no longer going to family therapy. https://t.co/uuKa2lD8SI

— OK! Magazine USA (@OKMagazine) September 11, 2020
The insider noted that Pitt wants to share physical and legal custody of their brood equally with Jolie, but the actress refuses to agree to his terms. As explained by the source, the "Maleficent" star will only agree to joint custody if their home base isn't in Los Angeles as she doesn't like that the children's school is there.
The 45-year-old reportedly also wants to relocate to the United Kingdom and wants them to settle there with her. Their alleged feud comes weeks after Pitt subtly threw shade at his ex-wife.
Brad Pitt and Angelina Jolie 'no longer' attend family therapy as 'tensions escalate' https://t.co/gc0tOn0Sks

— The US Sun (@TheSunUS) September 12, 2020
On what would have been their sixth wedding anniversary, the "Troy" star reportedly took his German model girlfriend, Nicole Poturalski, on a romantic trip to Château Miraval. The French Estate, which Jolie and Pitt purchased in 2008, was where they tied the knot in 2016.
An insider close to the former couple disclosed that Pitt's gesture was bound to invoke a nasty reaction from Jolie. The source said:
"He [Brad] just doesn't care if Angelina is going to lash out. He expects she will."
With their custody battle beginning next month, tensions have reportedly been escalating again between #BradPitt and #AngelineJolie with family therapy no longer taking place. 💔https://t.co/Gzd9jWx9PJ #Brangelina

— Pinkvilla (@pinkvilla) September 11, 2020
The "Salt" actress, on the other hand, dedicated their supposed anniversary to their kids. She reportedly planned an extra fun day of barbecue and games to take their minds off their parents' split.
Despite the ongoing feud, an insider notes that Jolie is putting up quite a fight for the custody trial because she wants what is best for her kids. According to the source, they remain her priority as she is a protective parent.
Brad Pitt and Angelina Jolie 'no longer in family therapy' ahead of custody trial https://t.co/gvuSaki9cU

— Daily Mail Celebrity (@DailyMailCeleb) September 10, 2020
While the couple is awaiting the child custody trial, which is slated for October, their five kids are currently residing in Jolie's home amid the ongoing pandemic.
For the mom-of-six, quarantining with the large brood has been peaceful as she confessed that the children are "helping each other out," and this makes her feel so lucky.