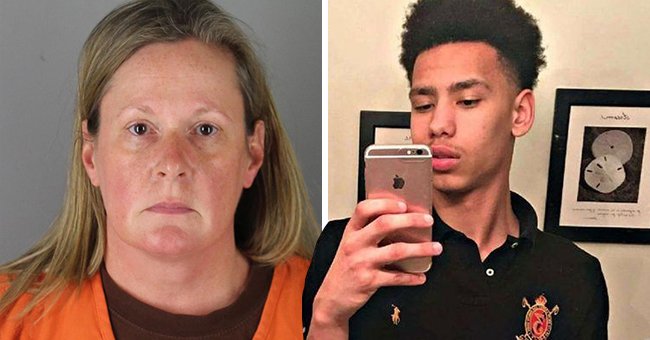 Getty Images | Twitter/ParisMatch
Officer Kim Potter Who Shot Daunte Wright Is In Custody & Charged with 2nd Degree Manslaughter
Daunte Wright's killer, a Minnesota police officer Kim Potter, was recently charged with second-degree manslaughter and taken into custody this week.
Kim Potter, who had worked in the police force for several years, was charged with second-degree manslaughter. She shot and killed young Daunte Wright, 20, during a traffic stop when he attempted to flee the scene.
Potter was taken into custody at the Minnesota Bureau of Criminal Apprehension on Wednesday at 11:30 am. She was later checked into the Hennepin County Jail on the grounds of probable cause.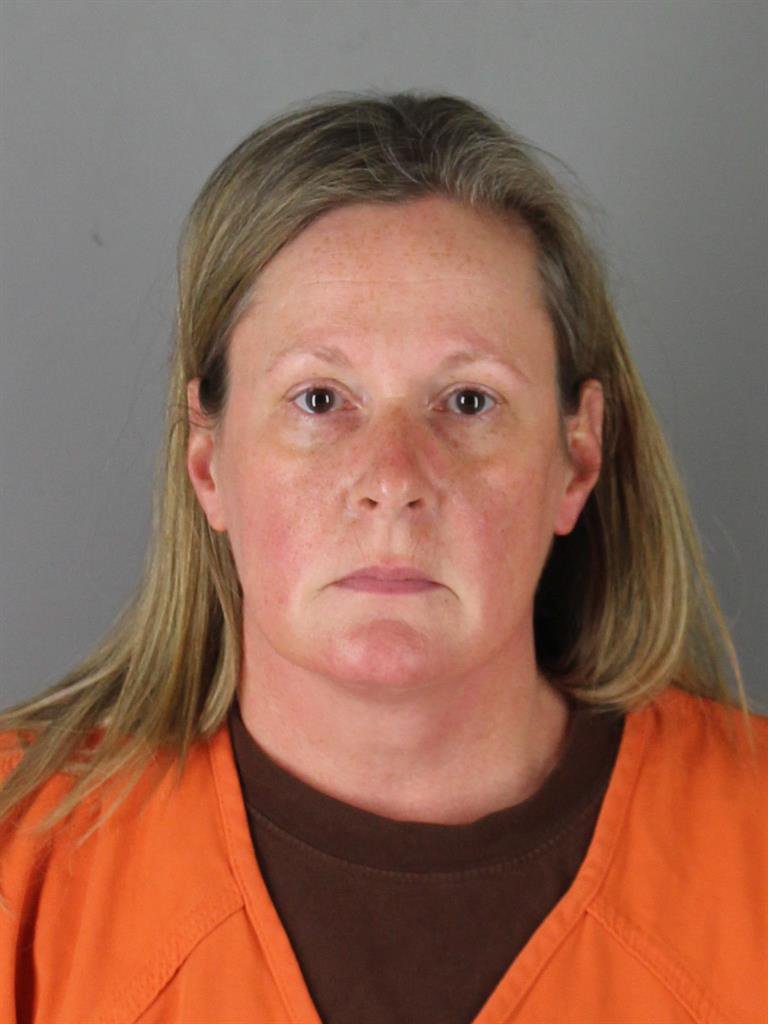 Kim Potter pictured in her mugshot at the Hennepin County Jail, April 14, 2021. | Photo: Getty Images
The Minnesota Department of Public Safety stated that the Washington County Attorney's Office would file charges later on Wednesday. ABC News announced that after posting the bond, Potter was released from jail yesterday evening.
The charge comes a day after Potter and Tim Gannon, the police Chief, both handed in their resignations from the force. The police officer shared a statement about her decision.
In the statement, Potter, a 26-year police veteran, said that it was in the best interest of her colleagues, the department, and the community that she resigns from the force immediately.
Gannon's resignation comes after he stated in a press conference that the shooting was accidental. Camera footage suggested that Potter meant to deploy her taser but unfortunately reached for the wrong weapon.
The attorneys Jeff Storms, Benjamin Crump, and Antonio Romanucci, who represent the Wright family, said that although they appreciated the district attorney for pursuing justice, this would not bring back their loved one.
The attorney's described the incident as not accidental as it was declared an unlawful use of violence. Furthermore, a veteran of 26 years would know the difference between a taser and a gun. Potter will appear in court on Thursday at 1:30 p.m.
Please fill in your e-mail so we can share with you our top stories!