12-Year-Old Boy Dies after Participating In TikTok's Blackout Challenge — His Harrowing Story
A Colorado boy has tragically died after participating in TikTok's "Blackout Challenge." The beloved 12-year-old succumbed to his injuries Saturday after spending 19 days on life support.
While most TikTok challenges involve fun dance routines, hilarious sketches, and even educational tutorials, a new wave of dangerous challenges is taking over the app, and the consequences are harrowing.
Such was the case of Joshua Haileyesus, a Colorado boy who tragically died on April 10 after participating in a viral TikTok challenge known as the "Blackout Challenge" or "The Fainting Game."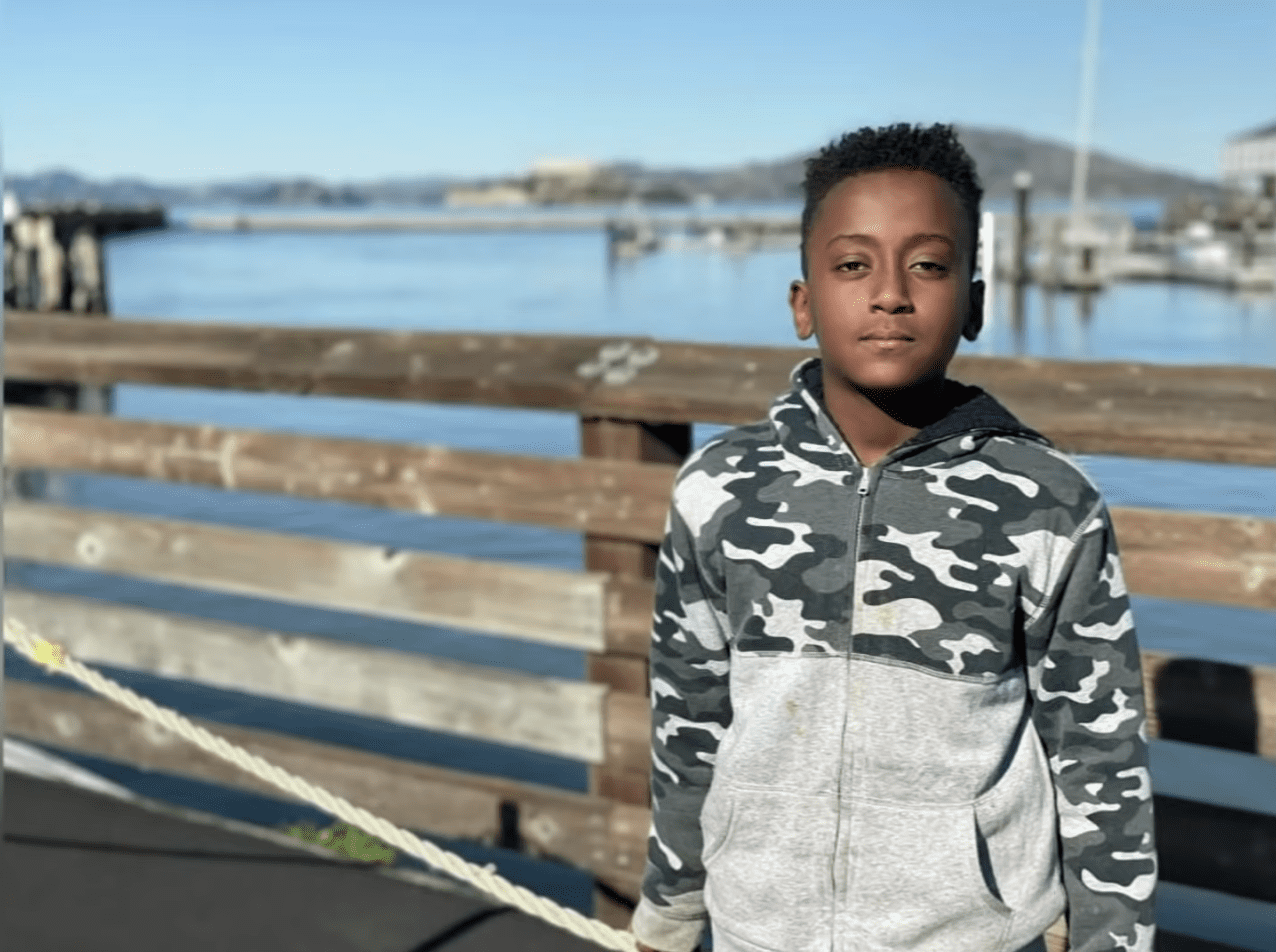 On March 22, Joshua was found breathless on the bathroom floor by his twin brother after partaking in the challenge in which participants choke themselves with household items until they pass out. 
His brother's efforts to resuscitate him at the scene were futile. He ended up being intubated in the hospital with doctors confirming that his condition was critical with a low chance of survival.
Following the devastating accident, Joshua's family set up a GoFundMe page to raise funds for his medical expenses, including life support and various tests to determine if he was brain dead. 
Unfortunately, Joshua eventually succumbed to his injuries after nearly three weeks on life support. His family updated the fundraising page with details of the tragic news and a heartfelt message in his remembrance. The update read:
"We would like to update everyone that this evening, after fighting the good fight on life support for 19 days, Joshua has gone off to be with the Lord."
In the heartfelt tribute on the GoFundMe page, Joshua's family expressed their sadness over the unfortunate circumstances of his injuries, remembering him for his adventurous and compassionate nature.
The family also conveyed concern for other families whose children may be unknowingly participating in this life-threatening TikTok challenge or several others going viral on the internet.
Last year, a 13-year-old boy was injured after participating in a TikTok challenge known as the "Skullbreaker Challenge." The prank was named so because of the way the participant's head hits the ground on impact.
While the boy survived his injuries, the challenge has been known to cause head injury, concussions, and seizures in its victims, with many other children sustaining injuries across the US.
Have you seen this challenge going around? It's called the Skull Breaker Challenge and it started on TikTok. I've got details on how this challenge has sent several teens to the hospital on GMM on @FOX13Memphis pic.twitter.com/R73XZlrNQf

— Shelia O'Connor FOX13 (@SheliaOConnor) February 27, 2020
In another tragic incident in Farmington, Maine, famous TikTok star Rochelle Hager was killed in an unusual car accident after a pine tree branch fell on top of her 2015 Nissan Rogue. 
The freak accident occurred while Hager was on the phone with her fiancée, Brittanie Lynn Ritchie, and didn't see the tree coming. Hague was 31 years old and preparing for her wedding with Ritchie.