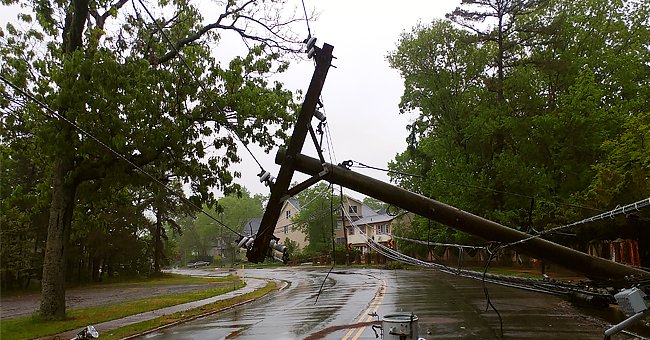 Getty Images
Florida Teenager Dies after Car Strikes a Fallen Power Line That Had Downed During Severe Storm
A teenager, unfortunately, passed away due to a storm that ran through the Tampa Bay area in Florida, also damaging other structures throughout the state, with storms also causing havoc in Shreveport, Louisiana.
A car struck a power line which led to it downing during a severe storm in the Tampa Bay area of Lousiana. Unfortunately, this led to the death of a teenage girl driving the said vehicle at the time.
According to troopers, upon colliding with the line which led to her car setting on fire, she tried to escape the vehicle. On doing so, the 17-year-old stood on a live power line which electrocuted her and ultimately led to her passing.
"I saw sparkling underneath the vehicle. The next thing I know, I walk back out to look, and the car is inflamed and the passenger door was open."
The Tampa Bay area reported no more deaths, although acute storms ran through various areas in Florida. The 17-year-old girl was pronounced dead at the scene by medics.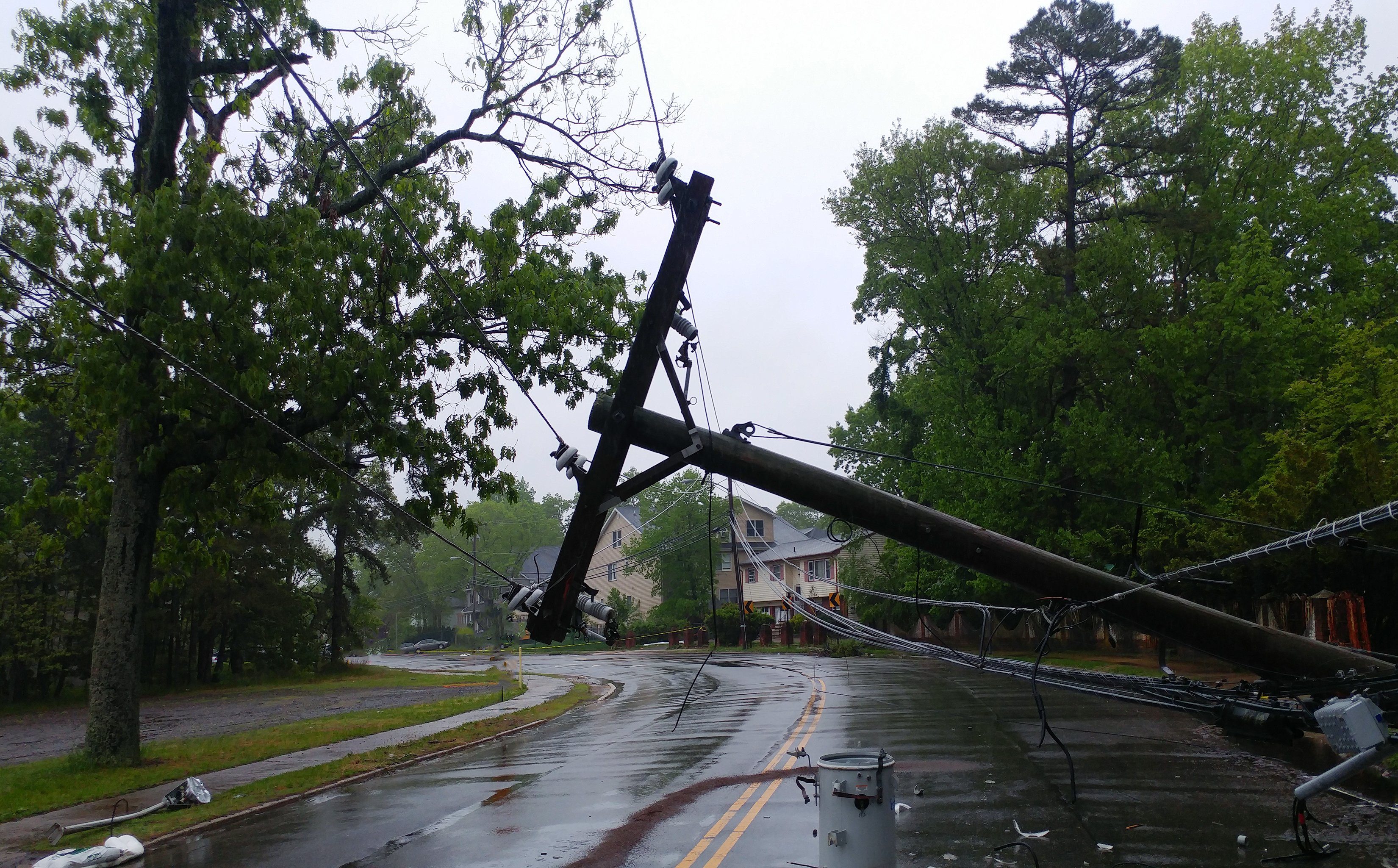 Fallen electric transformer damaged by a storm | Photo: Getty Images
VACCINATION SITES BLOCKED
Many COVID-19 vaccinations and sites were unfortunately shut down due to the severe weather in Florida. This included Hyde Park, Busch Gardens, and Hillsborough County, to name a few.
The Panhandle of Florida was critically hit by the dire situation, having experienced conceivable tornadoes in the area.
Although there were no more deaths reported in Florida, other areas still experienced damage. Manatee County Emergency Management reported that 20 Bradenton houses experienced extensive desecration.
Because the teenager was driving on Evenglow Avenue when she passed away, The Hernando County Sheriff's Office issued a warning statement to the residents. They posted it on Facebook, which read:
"Along with ENERGIZED LINES on the ground, there is an ACTIVE FIRE."
They further stated that both the power officials and the Hernando County Fire & Emergency Services were at the setting of the incident. They also said that deputies had joined them at the scene as well.
The Panhandle of Florida was critically hit by the dire situation, having experienced conceivable tornadoes in the area. Taking to Facebook, local officials of Panama City claimed that tornadoes destroyed a convenience store and home.
Louisiana's state also recently experienced casualties due to deadly weather where two residents died this past weekend. One of these casualties was a man in Shreveport city who passed away due to a tree collapsing on his home.
Earlier this year, North Carolina also experienced a tragic winter storm called Uri. This left millions without any power and killed three people.
The storm also hit the state of Texas, which was particularly damaged by the severe weather. It was reported that 4 million had been encountering power outages.
Please fill in your e-mail so we can share with you our top stories!