Winter Storm Uri Strikes in North Carolina Leaving 3 People Dead & Millions without Power
Winter storm Uri strikes in North Carolina and left three people dead and millions of households without power. 
Winter Storm Uri hit North Caroline. The harsh weather conditions cause a lot of damage, including the death of 3 people and power outages throughout the state.
Storm Uri first hit Washington D.C. late on Friday, February 12. It then made its way southeast and hit New Mexico, Oklahoma, and Texas. The storm also impacted Virginia, Alabama, and Mississippi. 
Round 2 of snow from Winter Storm Uri❄️ pic.twitter.com/Aj7tSvT6xy

— Leigh O'Neil (@leighoneilwx) February 17, 2021
It was reported that three people died, while ten were injured from the storm when it hit a coastal North Carolina community on Monday night. 
The Brunswick County Emergency Services Director, Ed Conrow, reported on the damages during a Live Facebook video. In the video, he revealed:
"Unfortunately, we had 10 injuries that we can report at this time and we had three confirmed fatalities at this time."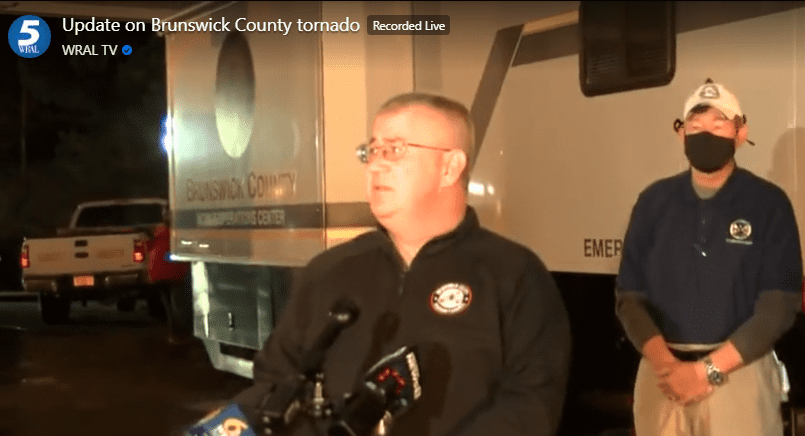 Conrow reported that several homes had been damaged from the tornado that hit the Ocean Ridge Plantation area in Brunswick Count late at night on Monday.
He continued that said that he believes the community can get through and recover from the terrible situation by coming together and supporting each other.
CNN had reported that at least 15 people had died from car accidents related to the storm.
Winter Storm #Uri will be bringing snow and ice to many across the country. Our LIVE coverage continues all day Sunday, when we'll be out in the field with the latest on this system. pic.twitter.com/H5Y1R2kvfo

— The Weather Channel (@weatherchannel) February 13, 2021
There had been a few reports of tornados from the Winter Storm. The reports shared that Texas, Georgia, Tennessee, and Florida had been hit the hardest. 
Many car accidents occurred as ice built up on the road and made it slippery. Kurt Weber, a meteorologist, explained why the ice could be dangerous:
"It doesn't take much ice, only a glaze, to cause big problems on roads, especially when you're not used to driving in it."
THREAD: Winter Storm #Uri has left at least 14 people dead and millions—mostly in #Texas—without power in temperatures below freezing. More snow is predicted this week as shelters fill up + frozen/burst piping leaves some without water. Learn more: https://t.co/LZqFh2iclH [1/16]

— GlobalGiving (@GlobalGiving) February 16, 2021
CNN had reported that at least 15 people had died from car accidents related to the storm, usually due to ice on the road and poor visibility. 
Texas, in particular, faced the wrath of Storm Uri. Over 4 million households reported that they were experiencing power outages. Nationally, over 5 million households lost power, mainly in the south. 
It was expected that the storm would move northeast on Tuesday, and more parts of the country will face heavy snow and cold temperatures. 
Hopefully, people can stay home, stay warm and be safe as the bad weather and its consequences are expected to hit different parts of the country.