Pierce Brosnan & Wife Keely Celebrate 27th Anniversary of the Day They 1st Met with Sweet Tributes
Irish actor Pierce Brosnan recently celebrated the 27th anniversary of the first time he met his wife, Keely. As usual, the couple had nothing but sweet words to say to each other.
Pierce Brosnan and his wife Keely Shаye Smith are celebrating their decades-long love! The duo had hearts melting after sharing new social media posts dedicated to each other.
Taking to Instagram, Brosnan shared a lovely throwback picture of himself and Smith donning matching white outfits as they snuggled up against each other on a yacht.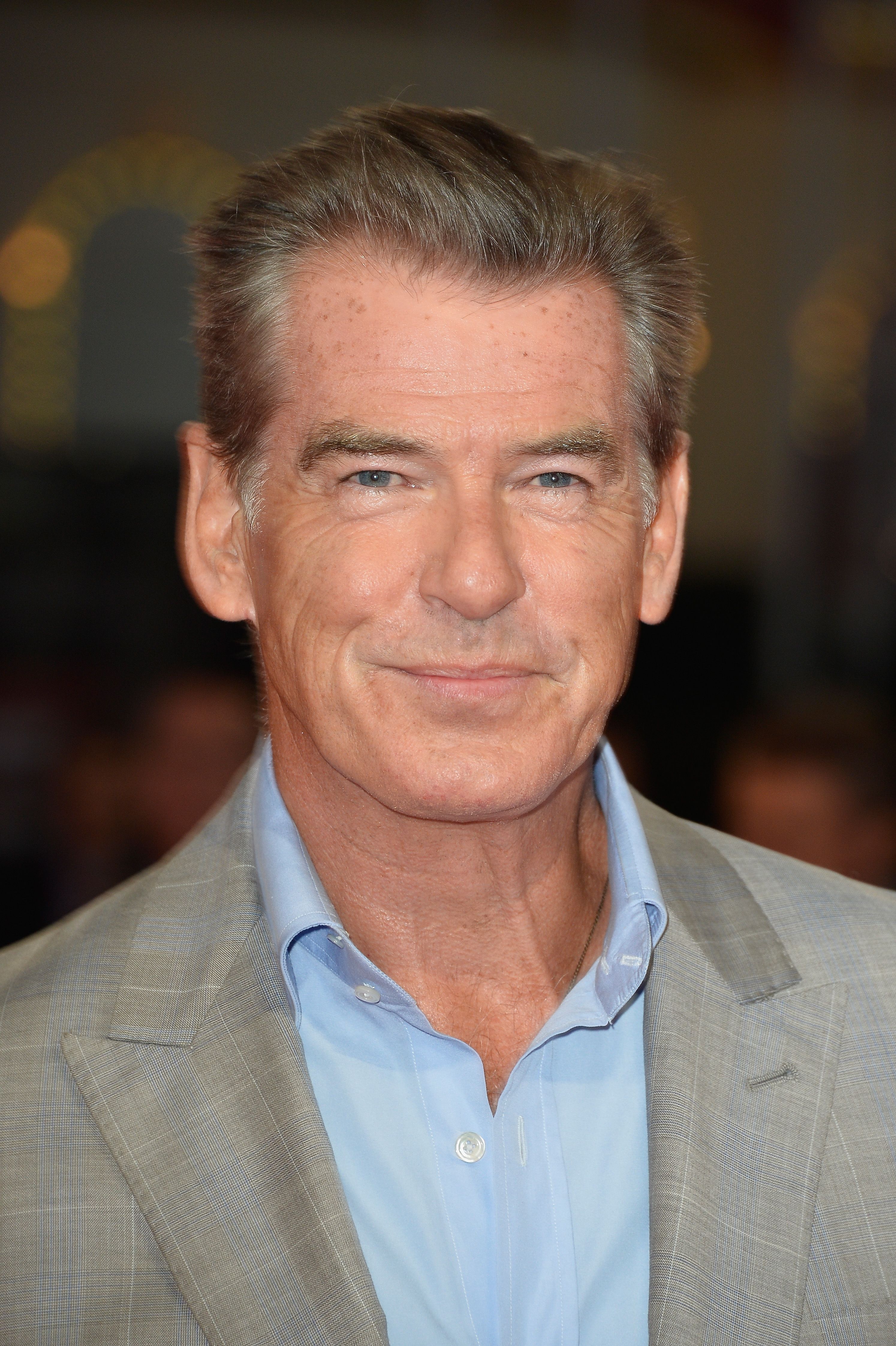 While Brosnan rocked white pants and an unbuttoned white shirt, a smiling Smith was clad in a knee-length lace dress worn over a white one-piece swimsuit. 
The couple's picture gave a beautiful view of the wading sea right behind them. Altogether, Brosnan and Smith looked very in love, and the accompanying caption is proof that their feelings towards each other have not changed. The actor wrote:
"Like only yesterday, the years fly by, my love, so many dreams with you, onwards my love."
As expected, fans and followers took to the comments section to send congratulatory messages to the duo while gushing about how in love they looked in the picture.
Similarly, Smith celebrated her and Brosnan's special day with a sweet social media post of her own. Taking to Instagram, she shared yet another throwback photo of herself with the actor.
In the picture, Smith and Brosnan were once again captured snuggling up to each other, but this time they were lounging on a hammock while on the beach.
Smith donned a sheer maxi dress while Brosnan opted for a red shirt which he left unbuttoned, and a pattered shawl tied around his waist. Going by their outfits, the couple appeared to be vacationing in a Caribbean country. The photo was shared alongside the note:
"Happy 27th, my love! Celebrating the day we met (April 8th, 1994, as well as the day we married August 4th, 2001). Love you and the life we share."
Brosnan and Smith first met in 1994. They hit things off and soon started a romantic relationship. In 1997, the couple started a family when they welcomed their first son Dylan.
Four years later, Brosnan and Smith tied the knot in a beautiful Ireland ceremony in August 2001. Ever since it has been nothing but bliss for the couple.
While Smith has undoubtedly made Brosnan a very happy man, the actor has had his fair share of tragedies.
With how blissful their marriage has been, it comes as no surprise that Brosnan has constantly taken time to celebrate his wife on social media over the years.
In celebration of Smith's 57th birthday last September, Brosnan shared a heartwarming birthday tribute dedicated to his wife that left fans gushing and swooning.
But while Smith has undoubtedly made Brosnan a very happy man, the actor has had his fair share of tragedies, including his daughter Charlotte's death in 2013.
Charlotte passed away at the age of 41 after battling ovarian cancer for years. Her mother, Cassandra Harris, whom Brosnan was formerly married to, also died from the disease in 1991.
Though long gone, Brosnan still takes time to honor his late daughter's memory. In June 2020, the actor posted a touching social media post as he celebrated her death anniversary.
When Brosnan is not celebrating his loved ones, the actor takes out time to honor Hollywood legends, especially those who paved the way for him in the industry.
Following Sean Connery's death last year, Brosnan took to social media to pay tribute to the late actor he called his best James Bond. Brosnan has also taken up the role of the legendary secret agent in the past.
However, despite this, he spared no words in expressing his admiration and reverence for Connery's portrayal of the character. It is clear Brosnan is a man who loves to celebrate others.