Look inside 'James Bond' Star Pierce Brosnan's Lavish Malibu Beach Mansion Worth about $100M
Actor Pierce Brosnan, who portrayed James Bond in several films between 1995 and 2002, has a $100 million mansion in Malibu, California, called The Orchid House.
Pierce's mansion, which he actually shares with his wife, filmmaker Keely Brosnan, attracted a lot of attention in October 2020 after it was listed for $100 million.
Once you take a look inside the nearly 13,000 square-foot mansion, inspired by one of Pierce's James Bond films, you will learn why it is worth every penny.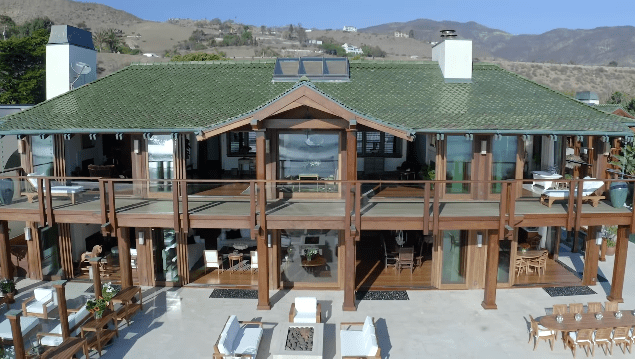 THE ORCHID HOUSE
In 2000, the couple bought the land, which included two parcels totaling $7.35 million. One of the lots included a ranch-style midcentury modern home, but it was too small for what Pierce and Keely had in mind.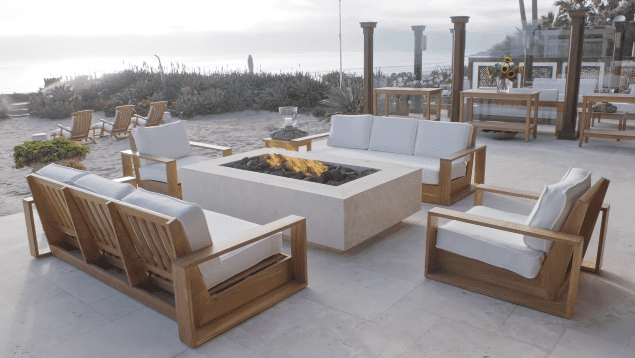 The actor and his wife started really working on the mansion after his fourth James Bond film, "Die Another Day," grossed over $430 million worldwide. Shortly later, he told Keely to build her "dream house."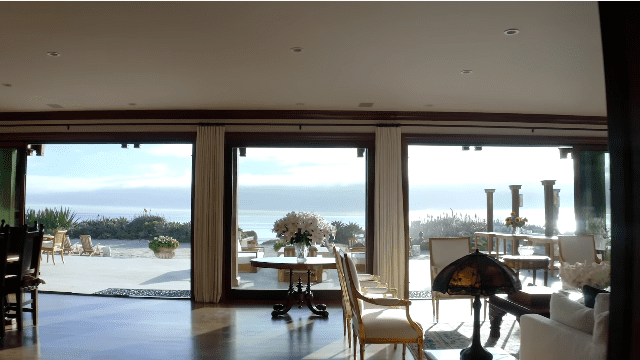 Cut to the present day, and we have the Orchid House. According to Realestate.com, the Southeast Asian vibe of the mansion came from Pierce's 1997 film "Tomorrow Never Dies," his second time portraying James Bond.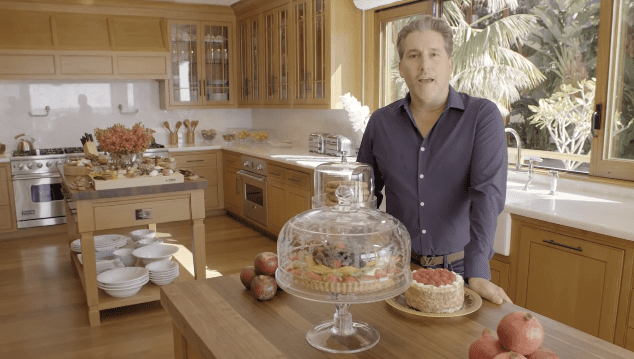 In order to have such an impressive-looking place, the couple had to wait about ten years between building and remodeling. The tiled roof made of green clay alone took about three years.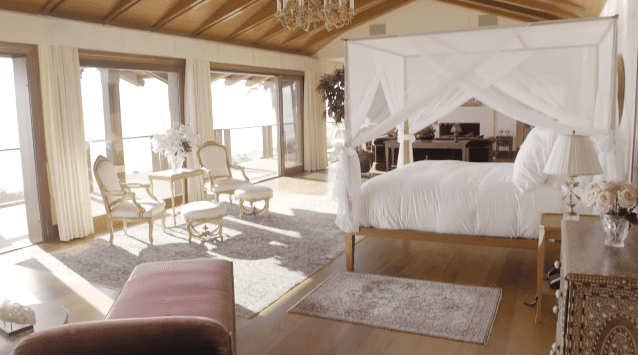 The Orchid House, which was the eighth-priciest home for sale in Los Angeles County in October 2020, is located in front of the beach in Malibu.
The property includes a gym, a recording studio, a movie theater, and a spa.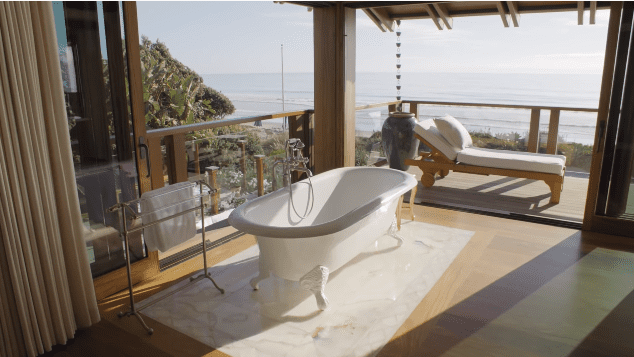 THE MANSION'S ROOMS
It has five bedrooms, 14 bathrooms, and seven fireplaces between the main house and the guesthouse. The main house includes two suites on the ground floor and a master bedroom on the second.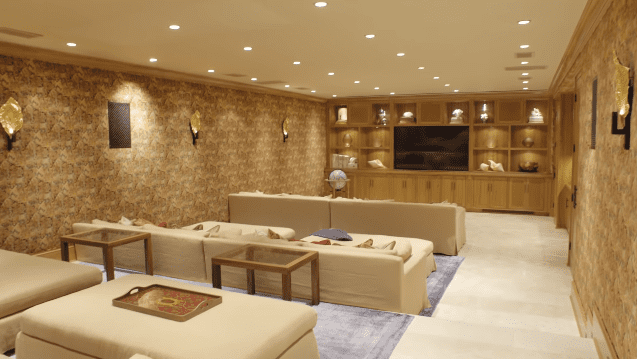 Speaking of the master bedroom, it is quite impressive as it spans 4,000 square feet. If that wasn't enough, it includes two fireplaces, an art studio, and a deck with a beautiful view out to the ocean.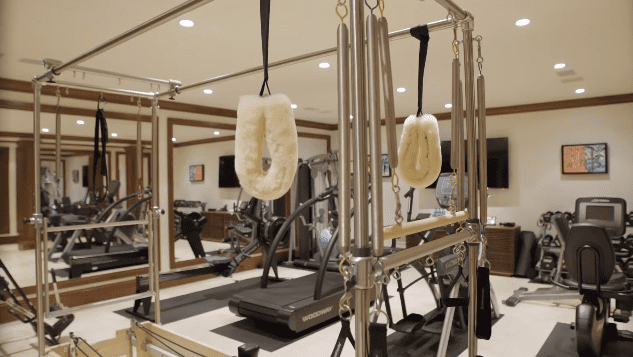 The mansion also has about 117 feet of beachfront. One of the most impressive areas of the estate is the living room. Because of the floor-to-ceiling doors and windows, you can look outside from virtually every point.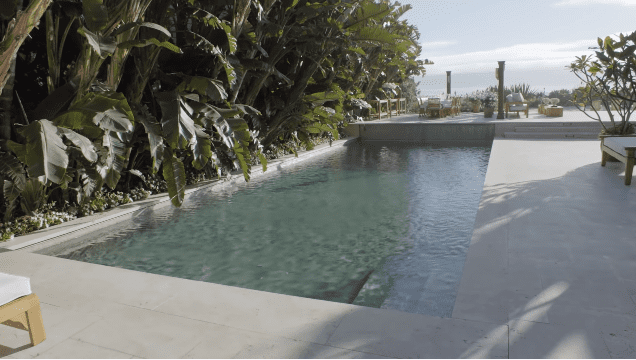 As per the kitchen, it features two large islands, two stoves, crystal quartz countertops, and plenty of teak cabinets that perfectly match the floors and the vibe of the house.
Apart from the saltwater pool and guest house, which has its own bar and fireplace, the property includes a gym, a recording studio, a movie theater, and a spa with a staircase coming from the beach.
Keely and Pierce, who celebrated his 67th birthday in May 2020 and posted a cute photo on social media, probably had a lot of fun in their mansion. Couple goals!