Fans Praise Pierce Brosnan's Skills after He Gave Glimpse at His 1995 Painting in Throwback Pic
Legendary actor Pierce Brosnan had fans gushing about his painting after sharing a throwback picture of his 1995 painting, which will soon be available for sale.
Pierce Brosnan is best known for his role as James Bond in the Bond film series, but in addition to that, the actor is also a skilled painter, and he recently took to social media, showing off one of his works.
In an Instagram post, Brosnan gave fans a glimpse of an artwork he did in 1995. The picture showed the actor holding a brush while standing in front of the painting.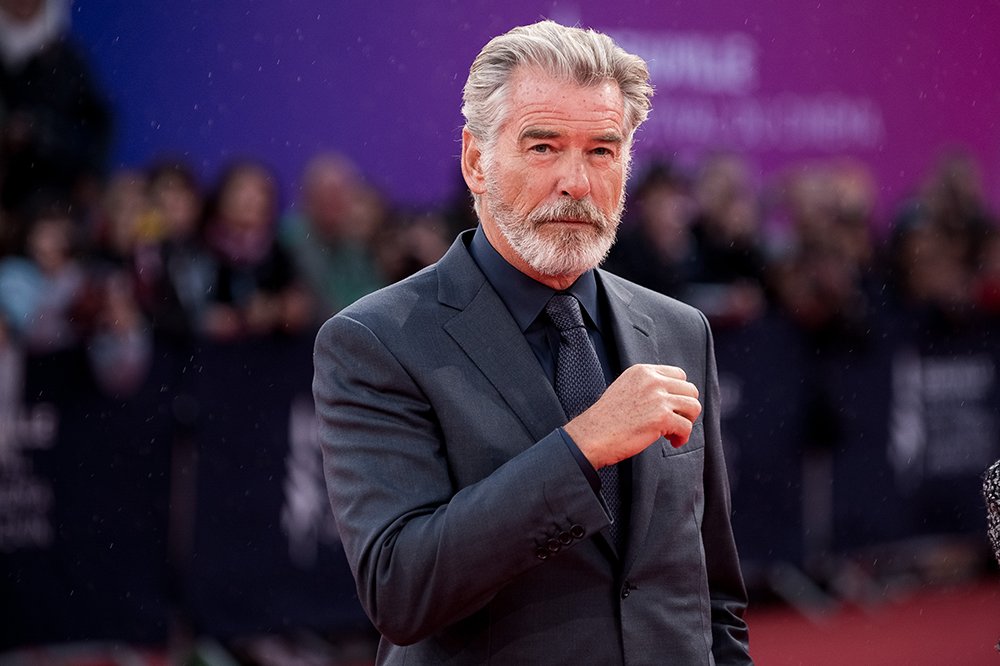 Part of Brosnan's painting titled "Ear Plugs" depicted a hand holding an earplug while another section showed the hand trying to insert the earplug into an ear. 
Brosnan noted in his caption that the painting is a portrayal of his time shooting the Bond series. The actor explained that he was always given earplugs to block out the noise, which he recreated in the artwork.
He added that since the drawing had evolved from a 48×48 inch canvas to a 28×28 limited edition that will be available for purchase from January 2021.
Shortly after sharing the post, fans and followers of the actor trooped to his comments section, gushing over the artwork and his painting skills.
The actor caused quite a stir in June after revealing that he once sold a portrait of Bob Dylan for £1.1million.
While one user described the masterpiece as a great illustration, another described Brosnan as a very talented man, with many others showing interest in buying the artwork.
Brosnan's new post is not the first time his paintings have made headlines in recent times; the actor caused quite a stir in June after revealing that he once sold a portrait of Bob Dylan for £1.1million.
The actor further added that if he had constantly made such huge sales from his paintings, he would have happily given up being an actor. Brosnan sold the iconic painting in 2018 during an auction at amfAR's 25th annual Cinema Against AIDS event in Cannes.
The artwork was bought by a Ukrainian billionaire called Marina Acton. Speaking to The Hollywood Reporter about his big sale at the time, Brosnan said he was thrilled, adding that he and his wife Keely Shaye Smith had a great night at the auction.
With his remarkable skill as an actor and impressive talent as a painter, Brosnan is indeed a legend. Not many people can balance acting with painting, but this icon has proved that nothing is impossible.