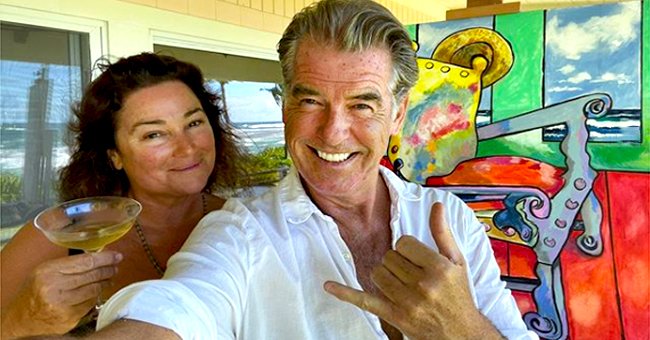 Getty Images
Pierce Brosnan Shares a Sweet Tribute to His Beloved Wife, Keely in Honor of Her Birthday
The actor has been married to his wife for over 19 years, and together they have one of the most solid long-lasting relationships in Hollywood. After all this time, the two lovebirds are still madly in love.
In the first image, the couple appears smiling towards the camera as Brosnan took a selfie of them both. Behind them, there is a piece of art the actor painted for her birthday gift. Another snapshot showed the whole canvas, while the next image displayed a second painting which is not finished yet, but he said it is for his wife as well.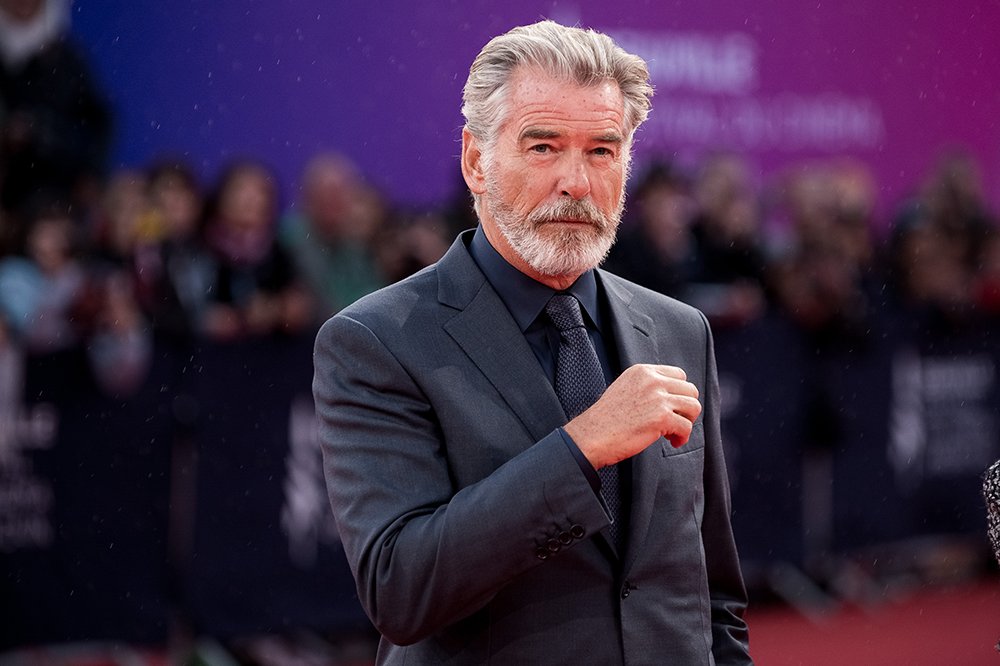 Pierce Brosnan at the Opening Ceremony of the 45th Deauville American Film Festival Deauville, France in September 2019. I Image: Getty Images.
Smith displayed her makeup-free complexion with a smile right next to her husband, while holding a cocktail glass on her right hand as she was toasting for her birthday with all of Brosnan's fans.
Next to the series of pictures, the unforgettable James Bond wrote: "Happy birthday Keely my darling, thank God for you angel heart. A few paintings on this day, with ever my love. "Spring" still in the works! ... "My Old Chair."
Though the A-list Hollywood actor is a happily married man today, he has had quite a tragic story on his back. In 1980, Brosnan married his first wife, Australian actress Cassandra Harris and later adopted her two children, Charlotte and Chris, who were 15 and 14 years old at the time.
In 1983, the couple welcomed their only son, Sean Brosnan. Unfortunately, Harris died of ovarian cancer in 1991, and the actor became a single father. A few years later, he met Smith and they got married in 2001, 10 years after his first wife's death.
In 2013, the former James Bond faced death again when his daughter Charlotte died after a long battle against cancer just like her mother. She was only 41 years old at the time and left two children, Isabella and Lucas.
Meanwhile, Chris became a cocaine and heroin addict since his mother passed away. Even though Brosnan did everything to help him get out of it, he finally decided to step away since his oldest adopted child was not willing to leave his addictive behavior.
Apart from his successful career, the actor has always been a committed husband and a caring father of five. Besides Charlotte and Chris, Brosnan's first biological child is 37-year-old son Sean, who has been following his dad's footsteps as an actor in minor roles in Hollywood and also as a director of "My Father Die" and "The Second Sight of Father Cooper."
He also shares two other sons with Smith, 23-year-old Dylan, and 19-year-old Paris. While Dylan is forging a career as a model working for Burberry, Saint Laurent, and Elle Russia, he also graduated from the USC School of Cinematic Arts and interned for Senator Ed Markey as well.
His younger brother, and Brosnan and Smith's youngest son, Paris, is following a path as a philanthropist and filmmaker, as he worked to document the labor done by the UN World Food Programme (WFP) in Sri Lanka.
Please fill in your e-mail so we can share with you our top stories!