Steve Harvey's Twin Daughter Karli Shows Deep Cleavage in New Selfies Wearing a Skimpy Jumpsuit
Steve Harvey's twin daughter, also a doting wife and mother, took to her Instagram account to show off her fabulous figure online. 
Steve Harvey's twin daughter Karli Harvey recently took some sexy selfies. In these sultry snaps, she doesn't hesitate to showcase her deep cleavage while wearing a skimpy jumpsuit. 
Karli's snapshots were on fire as she confidently stood in front of the mirror and took a few photos of herself. She looked impressed as she appeared to stare at her hot body in the reflection.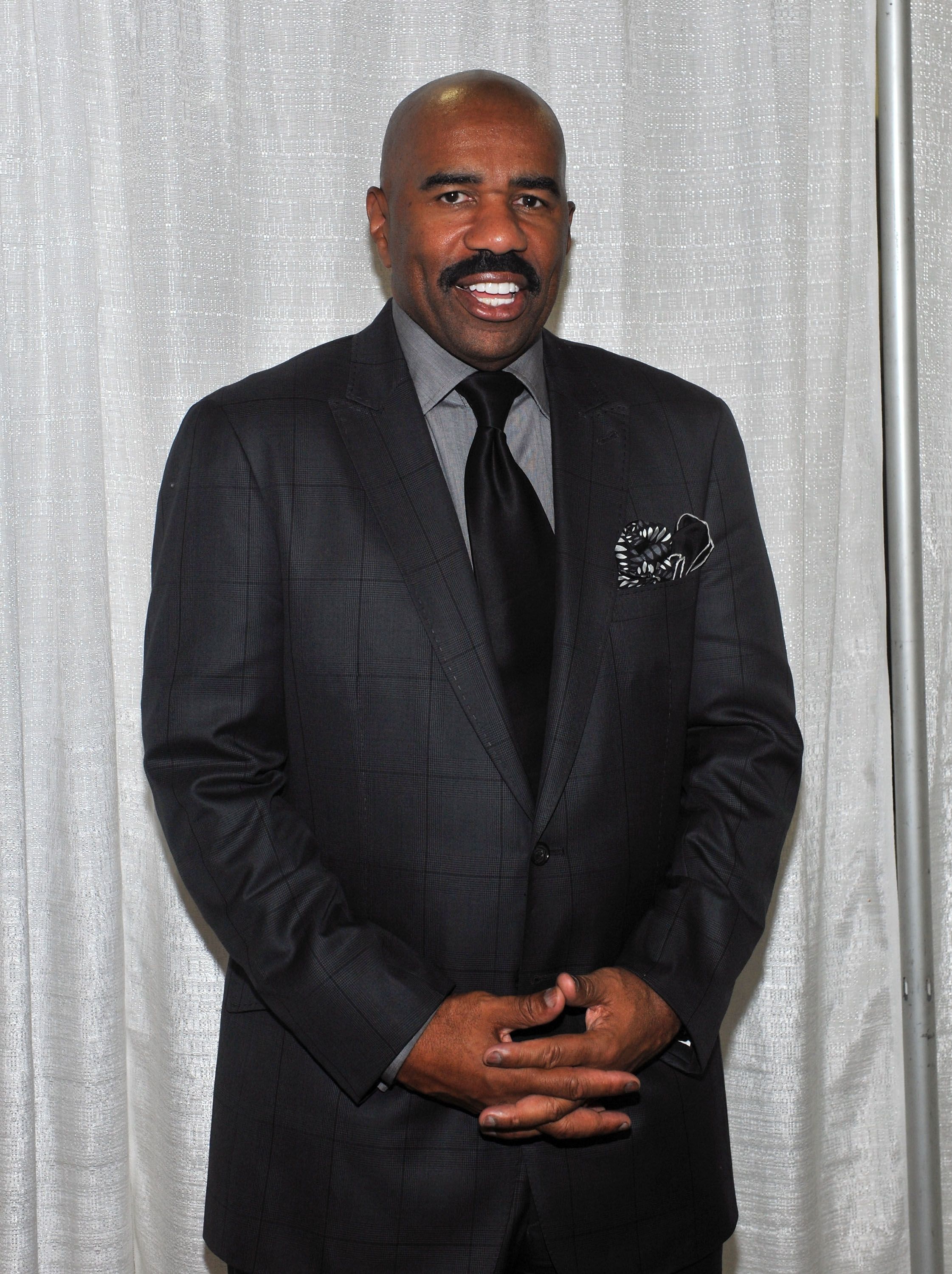 BLAZING RED
Karli was blazing in her red jumpsuit that flaunted her bust and cleavage. As a public speaker and mentor, this outfit really brought her powerhouse personality which is reflected in her Instagram description, reading: 
"Wife. Mother. Lover. Entrepreneur. International Event Host/Emcee. Fly girl who loves to cook tasty vegan food!"
The full-body, bright and sexy jumpsuit also had gaps in the side, showing off her curvaceous mid-drift. The whole of her attire clung to her figure, rightfully parading more of her wonderful figure.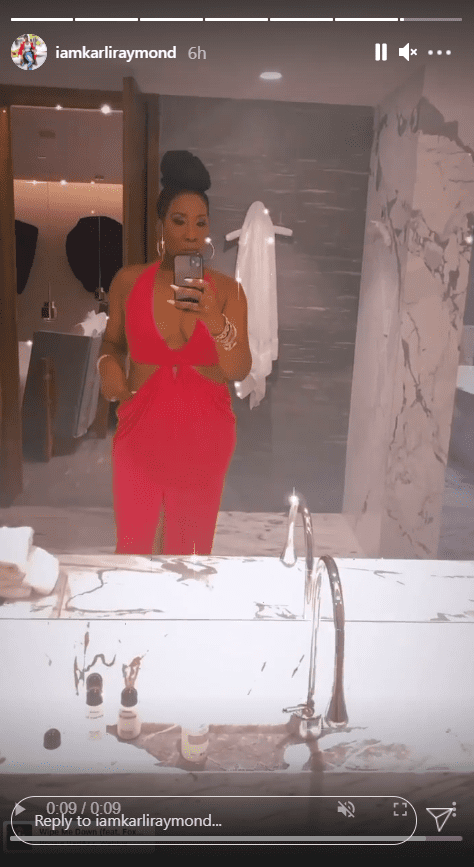 GOLDEN ELEGANCE
Karli sported golden chunky bracelets and large hoop earrings. This shimmering jewelry all complimented the shade of her glowing skin and shimmered brightly.
Harvey is now the grandfather to a whopping six grandchildren.
Her white nail polish added on the last touch of sexy elegance that pervaded the whole look. Her hair was tied up into a large and neat quirky bun on her head, added a touch of quirky grace. 
LOVE AND MARRIAGE
In 2016, Harvey's little girl celebrated her first anniversary with her husband, Benjamin Raymond. Taking to her Instagram account, Karli wrote: 
"Ben Raymond you have made my life's journey sweeter because I get to walk each day holding your hand." 
When they originally got married, the television presenter found it incredibly difficult to let his daughter go. Both he and Karli had tears in their eyes as he walked her down the aisle. 
BABY ON THE WAY
Soon after she tied the knot, Karli fell pregnant unexpectedly. She said that she was expecting to live the life of a newly wedded couple, but life threw her a curveball. 
To make sure their newborn had a perfect nursery, the couple enlisted the help of Mikel Welch. Welch is a guru when it comes to decor, with the room turning out gorgeous. 
Harvey is now the grandfather to a whopping six grandchildren. Last year, he welcomed the sixth, who was conceived and birthed by his daughter Morgan. 
Like all women of the Harvey clan, Morgan is a powerful woman. She has graduated with a high-class Baking and Pastry degree, having worked for many reputable events and companies.