Bella Thorne Flaunts Toned Belly and Rocks Cuba Flag Bikini on a Yacht in Throwback Photos
American actress Bella Thorne took to Instagram to share pictures of herself showing off her toned belly in a two-piece Cuba flag bikini while frolicking on a yacht.
Via Instagram, actress and model Bella Thorne sent fans into a frenzy with a series of throwback pictures of herself showing off her toned abs in steamy hot bikinis.
In the majority of the shots, the 23-year-old, whose father is Cuban, flaunted Cuban heritage by donning a sultry two-piece Cuba flag swimsuit, which highlighted her curves.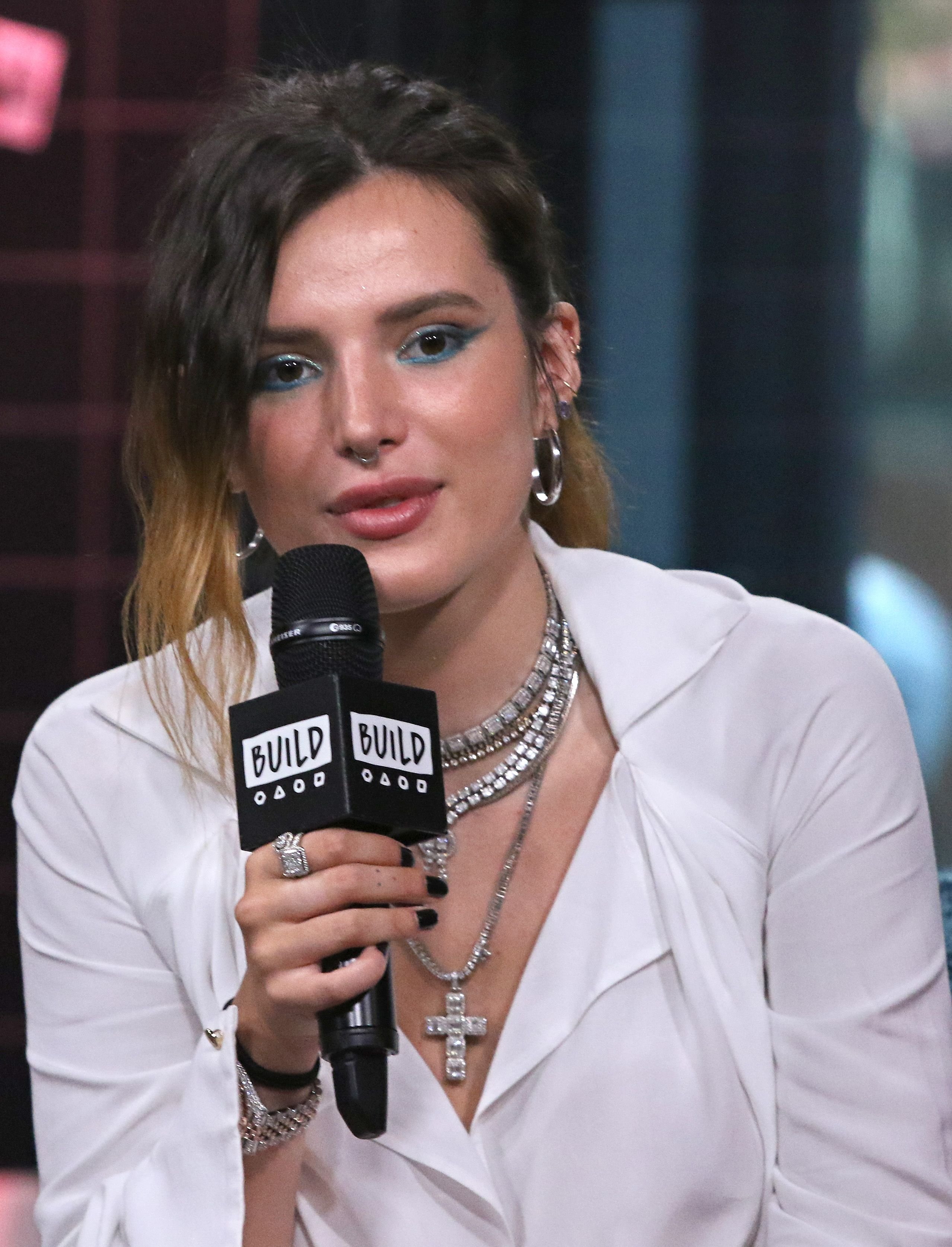 One of the pictures showed the actress sitting on a large Cuban flag, spread at the edge of the luxury yacht. Her red hair cascaded down her back as the wind caressed it, making her pass for a sea goddess.
Thorne's manicured nails were also on display in the pictures, captured during a Miami Beach getaway. Other pics showed the model twinning with another woman in matching Cuban flag swimsuits as they struck various poses, flaunting the large Cuban flag. She wrote in her caption:
"Miamiii my hometown, I miss you!! Which outfit is your favorite? Also, zoom in to dem nails."
The actress, who rose to fame for her role in the Disney series "Shake It Up," also shared pictures of herself clad in a sultry pink swimwear, with a cozy Balenciaga wrap-around and snake-print sunglasses.
Some of the shots showed her rocking a custom leather leopard-print two-piece, while the last in the collection featured the star posing in a brown flower-detailed bikini top and matching skin-tight leggings.
The actress has undoubtedly excelled in the fashion department, as well as in entertainment.
In response to the question in her caption, fans flooded the comment section with their various preferences. Most found it difficult to pick a favorite, opting instead for all of them. However, something they all agreed on in unison was how hot and beautiful the model looked in all the shots.
The icon also thrilled fans in a previous post, where she shared a video of herself lip-syncing to her new song, "Shake It." Thorne's followers had a field day gushing about her looks while commending her choice of outfit.
While the actress has undoubtedly excelled in the fashion department, as well as in entertainment, her romantic life is just as enviable. Last month, the model announced her engagement to Italian singer Benjamin Mascolo.
Thorne and Mascolo dated for two years before the latter popped the question with a pear-shaped diamond band. The two became linked in April 2019, shortly after Thorne's split from ex-boyfriend, Mod Sun. Notably, her romance with Sun started as polyamorous, with Tana Mongeau as the third participant.
Additionally, the 23-year-old has dated several Hollywood A-listers, including "Shake It Up," co-star Kenton Duty, actress Pamela Lee's son, Brandon Lee, "Teen Wolf" actor Tyler Posey, and Gregg Sulkin. With the perfect looks, a successful career, and a fairytale romance, Bella Thorne is certainly living the dream!