Check Out Ludacris' Wife Eudoxie Flaunting Her Curves in Snow-White Bikini with a Trendy Shirt
Beyond being a foodie, loyal wife, and founder of a non-profit organization, Ludacris' wife also knows how to work the camera. 
Taking to Instagram, rapper Ludacris' wife Eudoxie was unafraid to flaunt her curves. The stunning woman wore a gorgeous snow-white bikini with a trendy shirt to go. 
Looking alluringly in the distance, she exuded fierce confidence through her dark glowing eyes. She gracefully held her hands together as she stood tall in front of the camera, unafraid to flaunt her figure.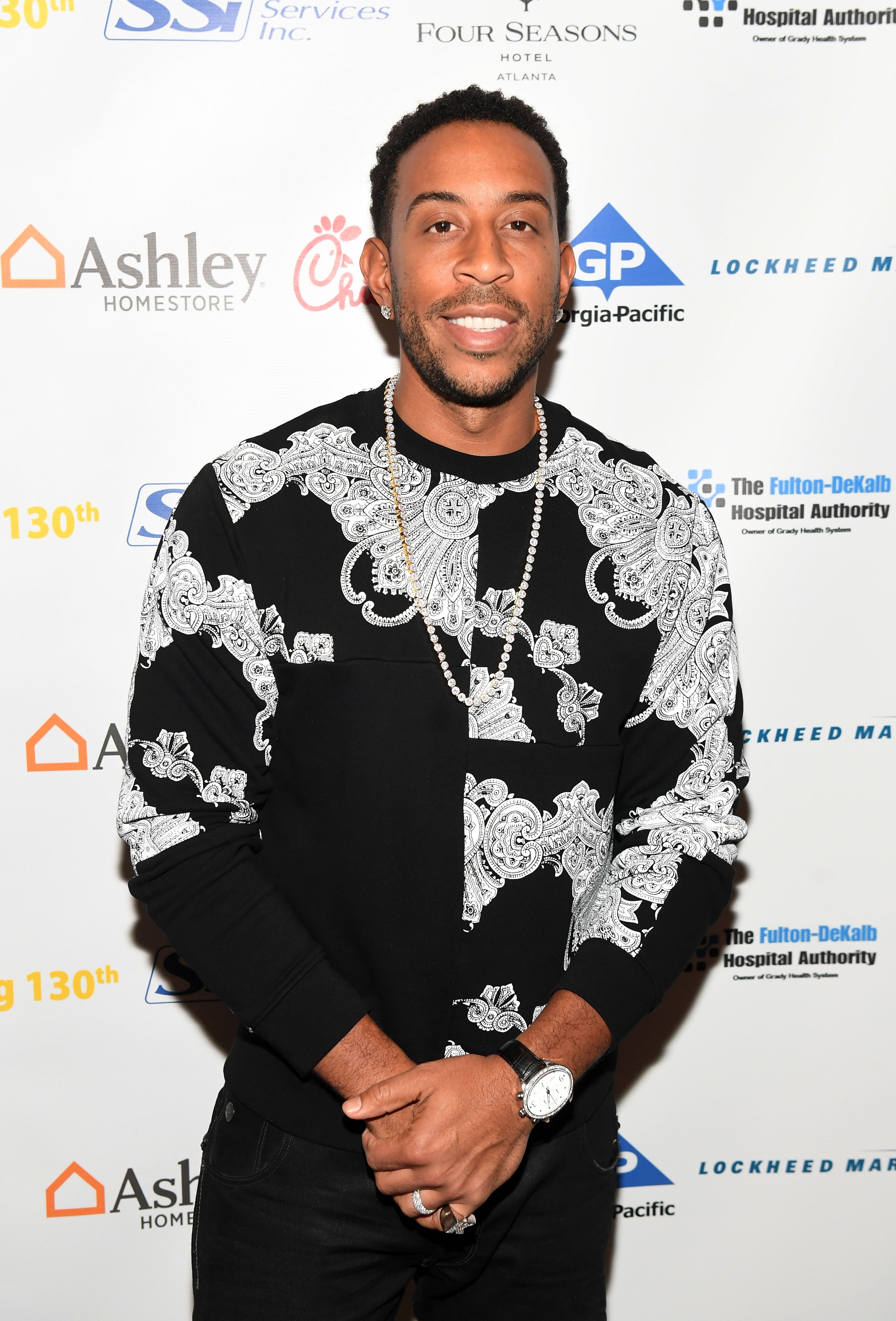 SNOW IN SUMMER
Her snow-white bikini juxtaposed against the summery ambiance behind her as well as the bright orange bandana she wore on her head, adding an element of casualty to the elegance. She wrote in the caption: 
"I already want to go back. Lol Ok it's only because I'm miserable during pollen season in ATL?."
The bikini hugged her figure, giving fans and followers a view of her deep cleavage as well as her curvaceous and toned thighs. The swimsuit's gold outline accentuated her golden-brown skin. 
BEAUTY IN THE SUNSHINE
A white long-sleeved shirt gracefully hung off her, allowing admirers to get a glimpse of her light pink nail polish. Her golden earrings added an extra level of shine to her already glowing skin. 
Fans and followers absolutely adored the snapshot, leaving heart-eye and fire emojis throughout the comment section. The post managed to gain just under 23,000 likes in total. 
LIKE MOTHER LIKE DAUGHTER
Ludacris' daughter Karma takes after her stepmother, also knowing how to work the camera. Last year, she took to Instagram, looking beautiful while posing in a red outfit.  The stylish red genie-like outfit had a plunging neckline.
[Eudoxie] started a non-profit organization to help migrant women who have suffered abuse integrate into America.
TRAUMATIC TIMES
Ludacris has four children in total, all from different women, and one of them with Eudoxie. Although the two appear to have a perfect union, Ludacris and his wife have had some downs, just like any couple. Unfortunately, they suffered a miscarriage, with Eudoxie taking to Instagram to write: 
"This year didn't necessarily start off right for us. I had a miscarriage and needed to have surgery."
She continued, saying that she didn't allow herself to fall into a hole of self-pity due to the incident. Instead, she said, she began thanking God for everything she does have.
Ludacris and his wife celebrated their sixth anniversary last year. They marked the milestone the celebrity way on a yacht in an unknown location, complete with stunning blue skies. 
Eudoxie is a fascinating woman. Beyond being a foodie, she started a non-profit organization to help migrant women who have suffered abuse integrate into America, something she had to do when younger.