Reagans in Love: Inside Nancy and Ronald Reagan's Epic and Long-Lasting Relationship
The new biography focused on the inspiring life of Nancy Reagan, the couple's journey from Hollywood to the White House is uncovered with Nancy as the pillar of strength in the middle of all of it. 
The biography "The Triumph of Nancy Reagan" written by Karen Tumulty sheds insight into how the power couple made up of Nancy and Ronald Reagan came to be and how they achieved such great success together. 
Starting at the beginning, Tumulty uncovered Nancy's difficult childhood and the issues with abandonment that stemmed from her past traumas and how that caused her to draw near to her husband.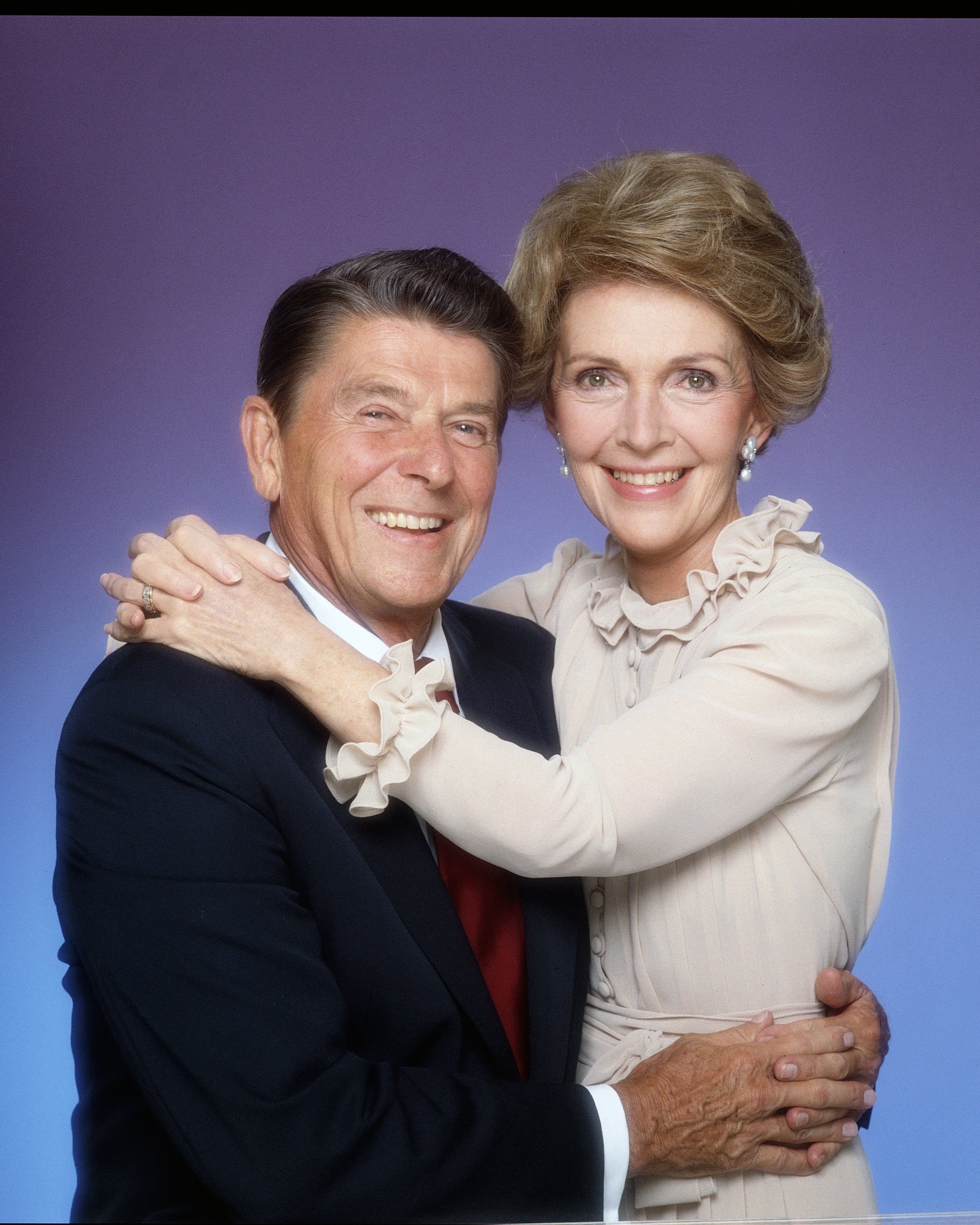 POWERHOUSE NANCY
It is no secret that Nancy was the driving force behind her husband's successful political career that eventually led him to become the 40th president of the United States of America, but it wasn't always easygoing. 
Nancy cemented her place in history as one of the most influential women to take on the first lady's position and did so through her determination and grit behind the scenes. Tumulty describes Nancy's role as follows: 
"Not only was Nancy crucial in shaping Ronald's White House team and in softening her husband's rhetoric, she became an unseen force pushing her husband."
Washington Post columnist Karen Tumulty's new biography explores the first lady's skills at protecting her husband from perceived threats, underscoring her little-appreciated political savviness in aid of the Reagan presidency. https://t.co/gpk8tEdS8L

— CBS Sunday Morning 🌞 (@CBSSunday) April 11, 2021
ACTING CAREER
Both Ronald and his wife made their start as struggling actors. Nancy followed in her mother's broken footsteps, who had left her with little to no guardianship as a child to pursue an acting career. 
The couple showcased their loyalty to one another in a private and public manner.
As an up-and-coming star, Nancy crossed paths with Ronald, who was the president of the Screen Actors Guild, when she found herself listed amongst the names of suspected Communist sympathizers and turned to him for help. 
"The poet Carl Sandburg wrote, ``The republic is a dream. Nothing happens unless first a dream.'' And that's what makes us, as Americans, different. We've always reached for a new spirit and aimed at a higher goal." – Ronald Reagan pic.twitter.com/8OSjtwHMqW

— The Reagan Foundation and Institute (@RonaldReagan) April 13, 2021
TYING THE KNOT WITH POLITICS
Sharing a special bond from the get-go, Nancy and Ronald married in 1952, and together, they traded in the spotlight of Hollywood for the hustle and bustle of politics. 
The two started a family of their own, sharing two children along with Ronald's three children from a previous marriage. With their relationship and politics at the forefront, there was little time left for the Reagan children. Their son shared: 
"They were best friends. They loved being near each other." 
40 years ago, while continuing to recover from the assassination attempt, Ronald Reagan wrote in his diary, "I know it's going to be a long recovery but there has been such an outpouring of love from all over." #40at40 pic.twitter.com/IYRjyMLndt

— The Reagan Foundation and Institute (@RonaldReagan) April 10, 2021
THEIR GREATEST ALLEGIANCE
Known as a force to be reckoned with in the White House, Nancy's greatest allegiance was to her husband. The couple showcased their loyalty to one another in a private and public manner, always choosing each other above all else. 
Ronald's deep respect for his wife and her strong opinions was one of his greatest strengths in the political field as it allowed Nancy to guide and help Ronald in the areas where he was failing by himself.
🇺🇸On April 11, 1981, President Ronald Reagan returned to the White House, just days after being shot in an assassination attempt. A crowd of 200 welcomed the President home pic.twitter.com/sep3yIOTyZ

— RetroNewsNow (@RetroNewsNow) April 11, 2021
Their love for one another spilled over into elaborate public displays of affection that regularly caused embarrassment for those around them. Still, it attested to their genuine desire to be with each other. 
Although Nancy was known as Ronald's biggest supporter, he also encouraged her to pursue her own dreams and goals, such as her "Just Say No" anti-drug campaign. Together the Reagans were unstoppable.