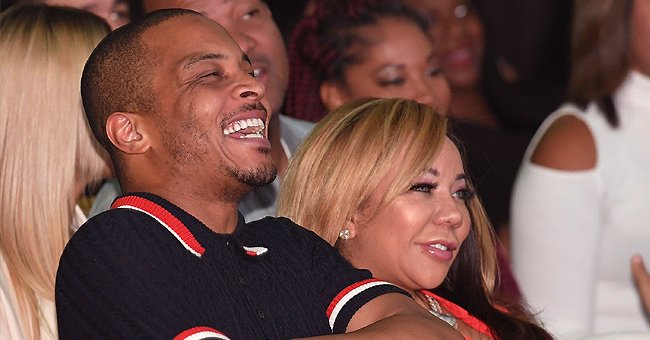 Getty Images
TI & Tiny Harris' Daughter Heiress Impresses Her Mom as She Lip Syncs Her Favorite Song (Video)
Tiny Harris reminded her fans of just how adorable her daughter Heiress is, with a new video of the little tot performing Bruno Mars' hit song "That's What I Like."
T.I. and Tiny Harris' adorable daughter Heiress is a star in the making, and if any emphasis is needed to be placed on that, her mom provided it with a recent video she shared on her Instagram page.
Tiny shared a video of the cute Heiress clad in a pink butterfly-print T-shirt and flower-print sweatpants, choreographing to Bruno Mars' hit song, "That's What I Like." The little tot acted out every one of the song's lyrics, rolling her eyes at one point.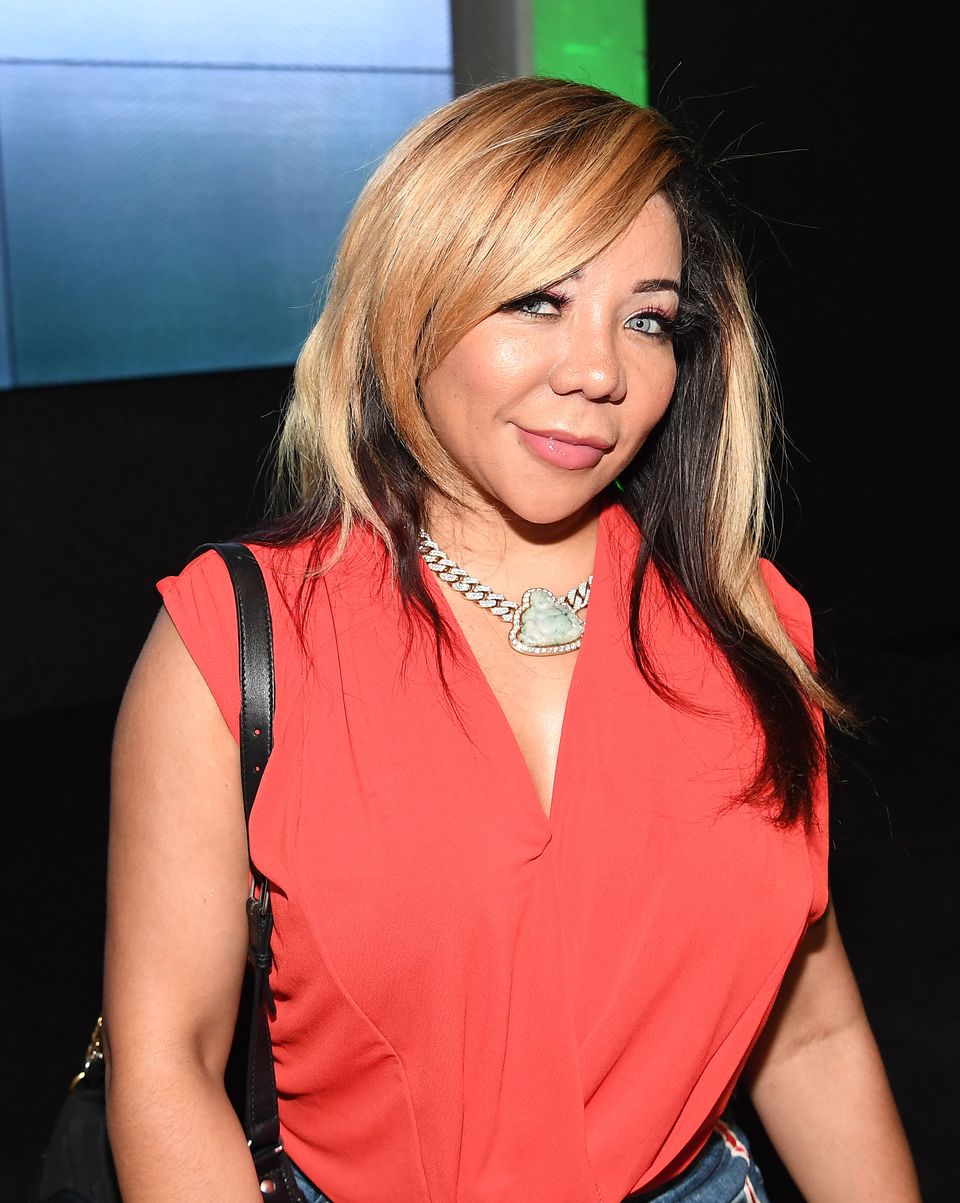 Tameka "Tiny" Harris at "The Grand Hustle" exclusive viewing party at The Gathering Spot on July 19, 2018 | Photo: Getty Images
Heiress flaunted her short braids during her stunning performance, which she did while sitting on the floor. In the post's caption, Tiny explained her daughter's impressive performance and gushed over it. She wrote:
"Man I told my child to learn this song cause she loves to sing & this is like my favorite right now but this wasn't quite what I had in mind. LOL the Lil roll tho?."
The proud mom further expressed her love for her cute daughter, saying it is hard to have a bad day with her around, before describing her as her sunshine.
Tiny usually shares many of Heiress's cutest moments with fans on her Instagram page. In January, she filmed the five-year-old's amusing reaction to her niece and Zonnique Pullins' baby daughter, Hunter, sleeping over.
Tiny tapped her youngest daughter to host and help spread joy to families in need.
Heiress did not look too happy about her first day on auntie duties and did not look pleased with the sleeping arrangements. Throughout the video, she tried to convince her mom that it was okay for Hunter to sleep on the floor.
However, Heiress has warmed up to being an aunt to her niece as a recent video her mom shared showed her singing sweetly to baby Hunter. Tiny gushed over her daughter and granddaughter in the caption, writing:
"Let me tell u...this child of mine is me,me , me!! Everything about this makes me smile.. I got the sweetest Gbaby I could ever ask for! That name tho... Hunter it's everything!!!"
Since T.I. and Tiny welcomed and named Heiress in 2016, the little tot has shown signs that she will take over her talented parents and become a star in the nearest future.
She is already a social media sensation and showed off her dancing skills last December in a TikTok video Tiny shared on Instagram. In the video, Heiress busted some impressive moves and adorably lip-synced with her cousin Caitlin Jody.
Besides showing off her singing and dancing skills, Heiress also joins her parents to do charitable causes. Last December, she and Tiny gave back to kids in Atlanta during the latter's "Tiny Wonderland" event.
The 2020 edition of the annual event was the fifth overall, and Tiny tapped her youngest daughter to host and help spread joy to families in need. It was a job the cute Heiress loved doing, looking ever so adorable in her stylish outfit for the day.
Please fill in your e-mail so we can share with you our top stories!