Fantasia's Daughter Zion Shows Unparalleled Likeness to Mom Flaunting Her Long Hair in a Black Dress
Fantasia Barrino's daughter, Zion, channeled her mom's superstar confidence and beauty in a recent Instagram story where she showed off her long curly hair and multiple ear piercings.
Zion Quari Barrino is now the same age that her famous mom, Fantasia Barrino, was when she competed and won season three of the popular singing competition, "American Idol," in 2004.
At 19 years, Zion is a stunning beauty with a distinctive likeness to her mom. In a recent Instagram story post, the teen proved that the apple doesn't fall far from the tree.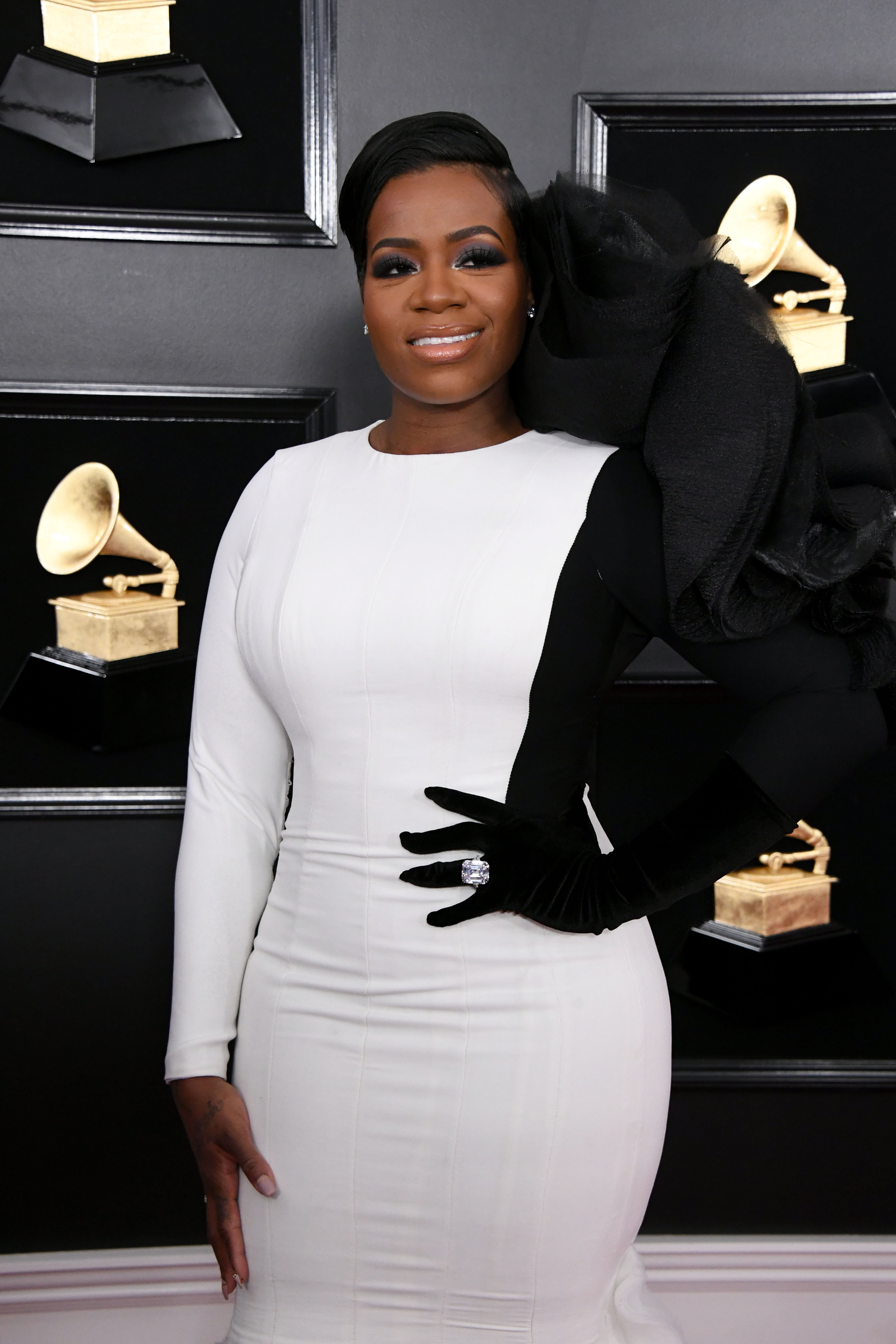 In the short video clip, the makeup-free Zion looked demure in a black dress with her head slanted to one side to show off her elegant jawline, cheekbone, sultry eyes, and slightly tinted lips.
Zion's post also allowed her to show off her ear piercings and nose ring, while the angle gave a good view of her luscious black hair, which was tucked behind one ear and cascaded down to her shoulders on the other side.
Zion used the Instagram story to give credit to @the_kamaronicole for her gorgeous hair, which she said was "still fire." She also expressed her satisfaction with a red heart emoji. 
The "Truth Is" singer welcomed Zion when she was just 16 years old.
Zion's latest Instagram post and several photos shared on her Instagram page show how much she has grown ever since she was introduced to the world in 2004 when she was three years old.
The stunning teen was by Fantasia's side as she progressed to the top spot on "American Idol." Previously, the then-toddler and her mom endured a hard life, living on food stamps and government assistance.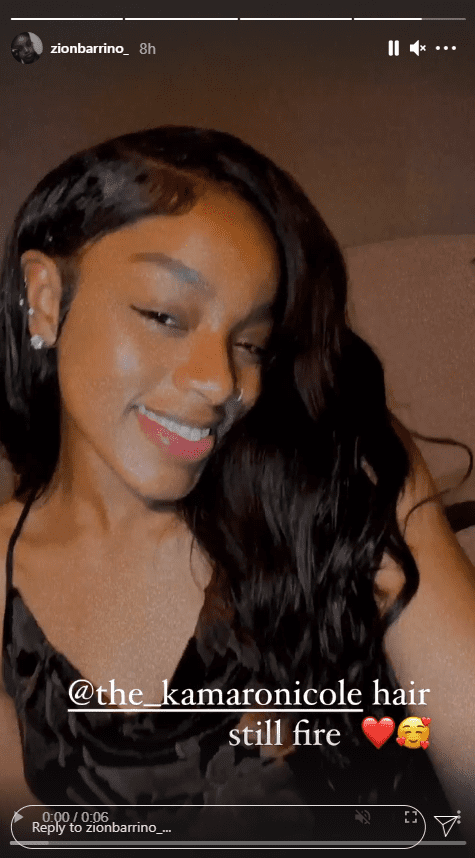 As Fantasia gained fame and fortune, her story came to light, revealing more details about her life, including through her Lifetime movie, "The Fantasia Barrino Story: Life is Not a Fairytale."
The actress welcomed Zion when she was just 16 years old, but her relationship with her daughter's father, Brandel Shouse, turned turbulent shortly after Zion's birth. The couple broke up in 2003, and Fantasia was forced to raise her child alone.
As a single mom, Fantasia did a fantastic job raising her mini-me, Zion, and not much was heard about Shouse until 2014 when he filed for visitation, custody, and child support for the then-13-year-old.