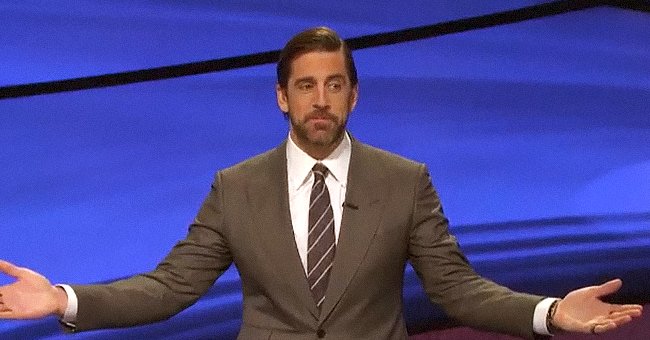 twitter.com/Jeopardy
Watch Aaron Rodgers' Reaction after 'Jeopardy!' Contestants Failed to Name His NFL Team
NFL player Aaron Rodgers made a priceless expression after the "Jeopardy!" contestants failed to answer a question about his NFL team, the Green Bay Packers.
Tuesday's episode of the game show, "Jeopardy!" witnessed NFL star Aaron Rodgers at his most flustered as he poked fun at the three contestants who failed to name his NFL team. Rodgers, 37, read out the $400 clue, saying:
"In the 1960s, these Midwesterners earned five NFL Championship trophies."
All three contestants appeared clueless, with none attempting to offer an answer, until the buzzer went off, signifying the time was up, to the Green Bay Packers' star's disappointment. "Jeopardy!" posted the priceless moment on Twitter, captioning:
"@AaronRodgers12's expression says it all."
The clip showed Rodgers feigning disappointment as he threw up his hands in mock surrender before revealing the answer as his team, the Green Bay Packers. His response triggered a bout of laughter from the audience, as the host prompted one of the contestants, Dennis, to go in for the $600 clue.
After Rodgers read out the next clue, also from the sports category, one of the contestants, Erik, offered the answer, which had a connection to the Bolton Celtics, seamlessly.
Rodgers is just one of a handful of celebrities that have served as guest-host on the game show since Alex Trebek's passing
His response triggered another epic expression from the NFL player, who chided him for knowing the answer to this seemingly harder clue, but not the first.
Rodgers' connection to the world of sports has made his guest-run on the game show, which began last week, a sea of humor. During his first day on the job, his connection to the Green Bay Packers earned the athlete a little jeering.
Contesting on the episode, former champion Scott Shewfelt responded to a final "Jeopardy!" clue by poking fun at Rodgers' team for losing to Tom Brady and the Tampa Bay Buccaneers in January.
Notably, Rodgers is just one of a handful of celebrities that have served as guest-hosts on the game show since Alex Trebek's passing in November. The former host died from pancreatic cancer after hosting "Jeopardy!" for 34 years.
Since his passing, "Jeopardy!" showrunners have been on the lookout for a new replacement. While no one could replicate Trebek's expertise, Rodgers has been vocal about his willingness to fill those shoes.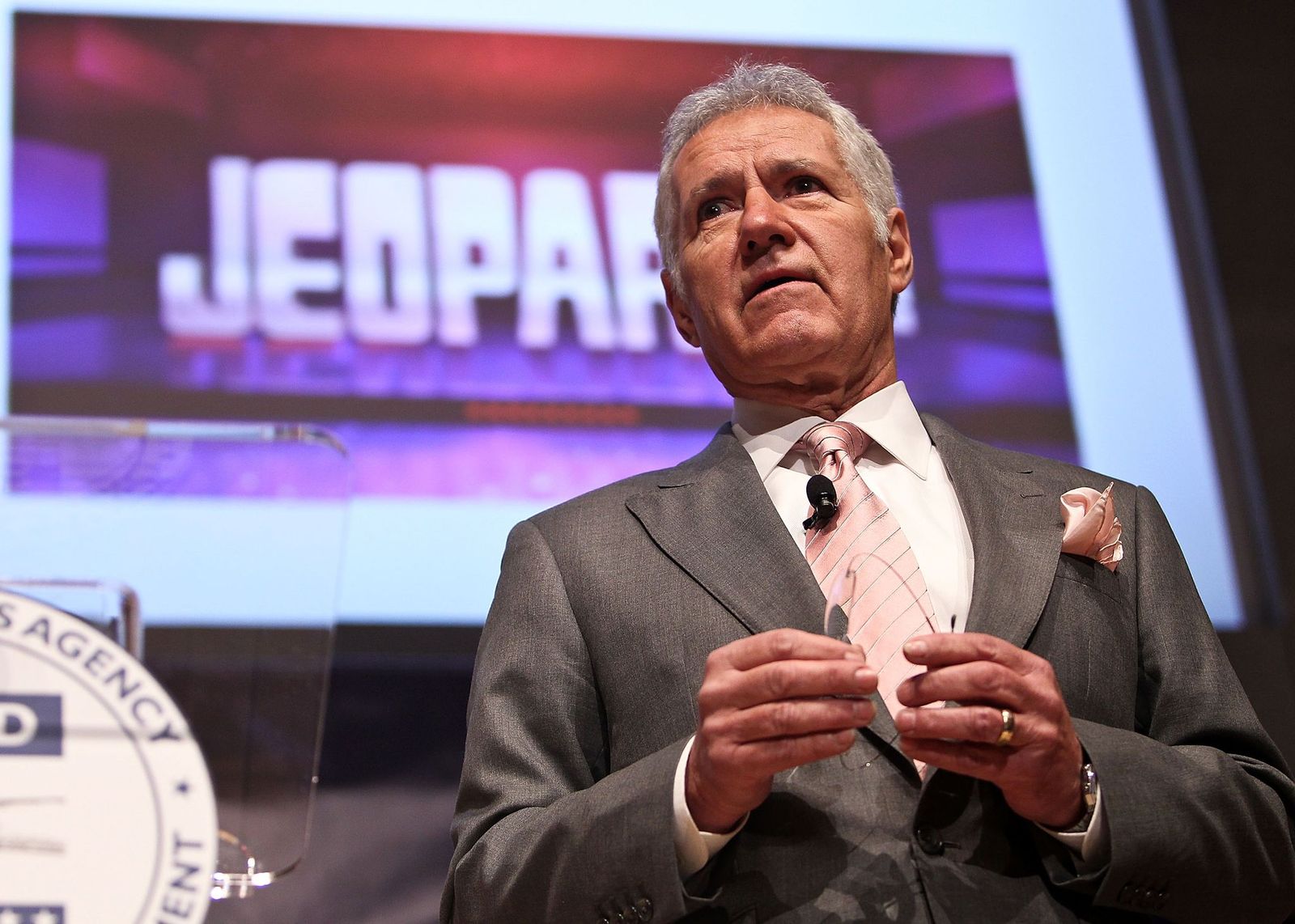 Alex Trebek moderates the All Children Reading: A Grand Challenge for Development Launch on November 18, 2011 | Photo: Getty Images
In preparation for his two-weeks guest-hosting stint, Rodgers admittedly binge-watched hundreds of episodes from Trebek's perspective. Hopefully, his efforts would pay off and land him the privilege to become the next host of the highly-rated game show. Time would tell!
Please fill in your e-mail so we can share with you our top stories!