Diddy's Daughter Chance Shows off Her Modeling Skills Posing In a White Dress & Tiny Necklace
Diddy's daughter recently stunned her fans on social media after showing off her modeling chops in a snap that saw her posing in a chic white dress— find out more about her. 
Diddy is a handsome man; it is only fair that his offspring be just as fine. In that regard, his daughter Chance does not disappoint as evidenced in this Instagram post she shared.
The tot recently turned many virtual heads after she shared a shot of her posing in a strappy white dress that showed off her lovely shape. She complemented the simple dress with a delicate neck chain.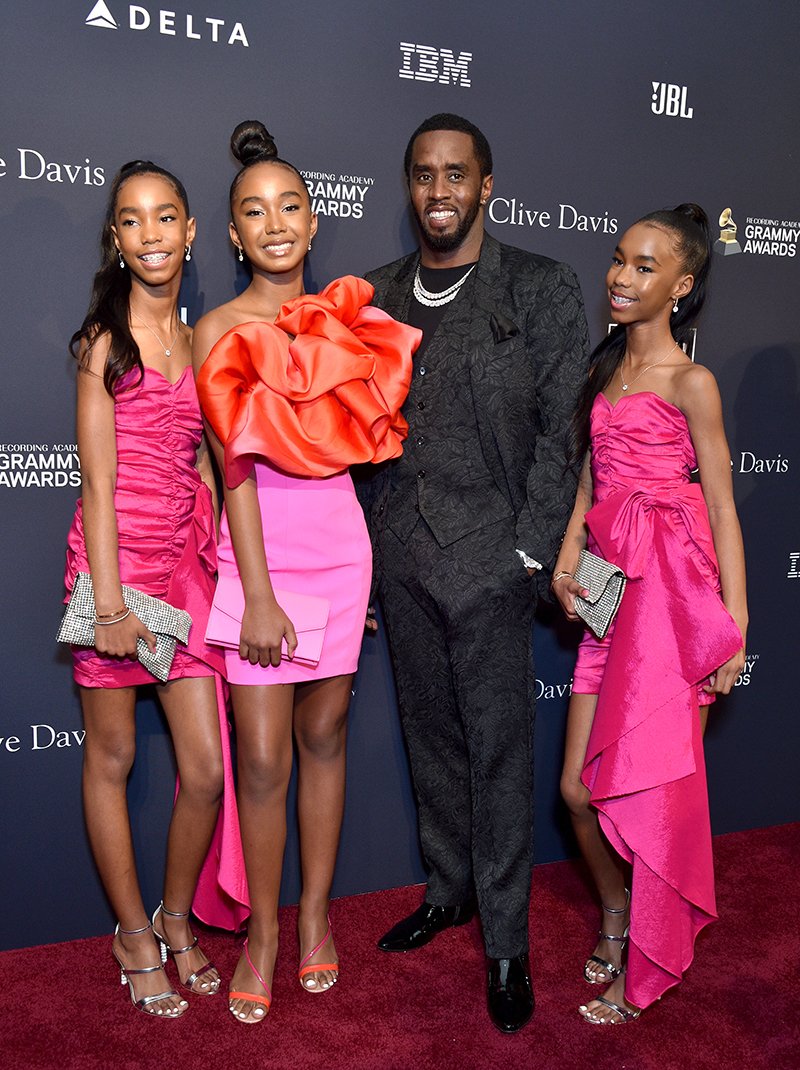 The picture was perfect! Her white dress and long black braids seemed to coordinate with random things in the snap from the bit of white and black striped couch peeking out from the edge to the equally monochrome tiles on the floor. 
Behind Chance was a potted plant with long branches— it threw a dash of color into the otherwise monochromatic setting. In her caption, she wrote,
"Everything is Irie."
Chance also added an emoji of the Jamaican flag to the caption, leading her fans to believe that's where she currently is. Many of her fans from the country took to the comment section to welcome her to their abode.
Others were more concerned about how pretty she looks; several compliments were thrown at her, most of which had words like "pretty" and "beautiful" embedded in them. 
He loved her so much he has assumed care of Quincy, a child she had from her previous relationship with singer Al B.
Chance is Diddy's third child and first girl. The producer is the father to six children, five of which are his biological kids and the last a stepson. They are; sons Justin and Christian, daughters Chance, twins D'Lila and Jessie, and Diddy's stepson, Quincy Brown. 
The producer has three different women as baby mamas; he welcomed Justin with his former girlfriend Misa Hylton, a famous fashion designer, while Chance is the product of his relationship with his longtime associate Sarah Chapman.
Diddy had three kids, Christian, D'Lila, and Jessie, with his ex-girlfriend, Kim Porter. She died on November 15, 2018, and Diddy, who considers her the love of his life even though they were no longer together when she passed, took it hard. 
He loved her so much he has assumed care of Quincy, a child she had from her previous relationship with singer Al B. Diddy mourned her and has since kept his focus on his children. 
His Instagram page is littered with pictures and videos of him spending time with his children, which has earned him the doting father tag. 
He is just as fond of his kids off the gram; there was a time the kingmaker went all out for the celebration of one of Chance's birthdays. He set sail with the celebrant, her mother, Chapman, and his then-girlfriend Cassie on an expensive luxury yacht. 
Above all, Diddy has made sure to raise children with an active moral compass. His girls have been known to give back to society by making surprise visits to charities and orphanages around them.