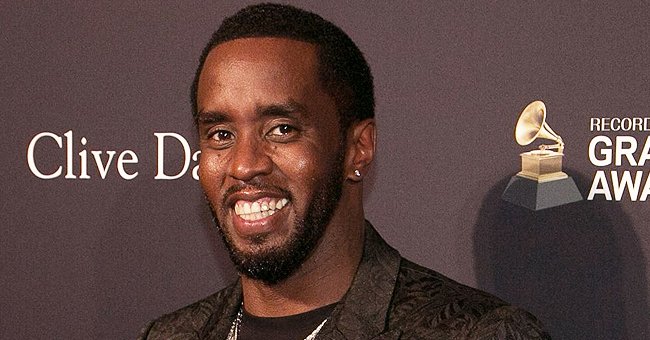 Getty Images
Diddy's Daughter Chance Plays Beethoven's Moonlight Sonata — Fans React

Diddy's teenage daughter Chance did not only get her good looks from her dad but her love for entertainment. Check out the 14-year-old's outstanding performance of Beethoven's "Moonlight Sonata."
If there is ever a celebrity child talent contest, rapper Sean "Diddy" Combs will proudly make his way home with some wins. The media mogul is blessed with six children and news around town confirms that his girls are somewhat special due to their talents.
His twin daughters Jessie and D'Lila are TikTok queens, and they release trendy content via their online platforms. Chance, another one of his daughters, also has an excellent online presence.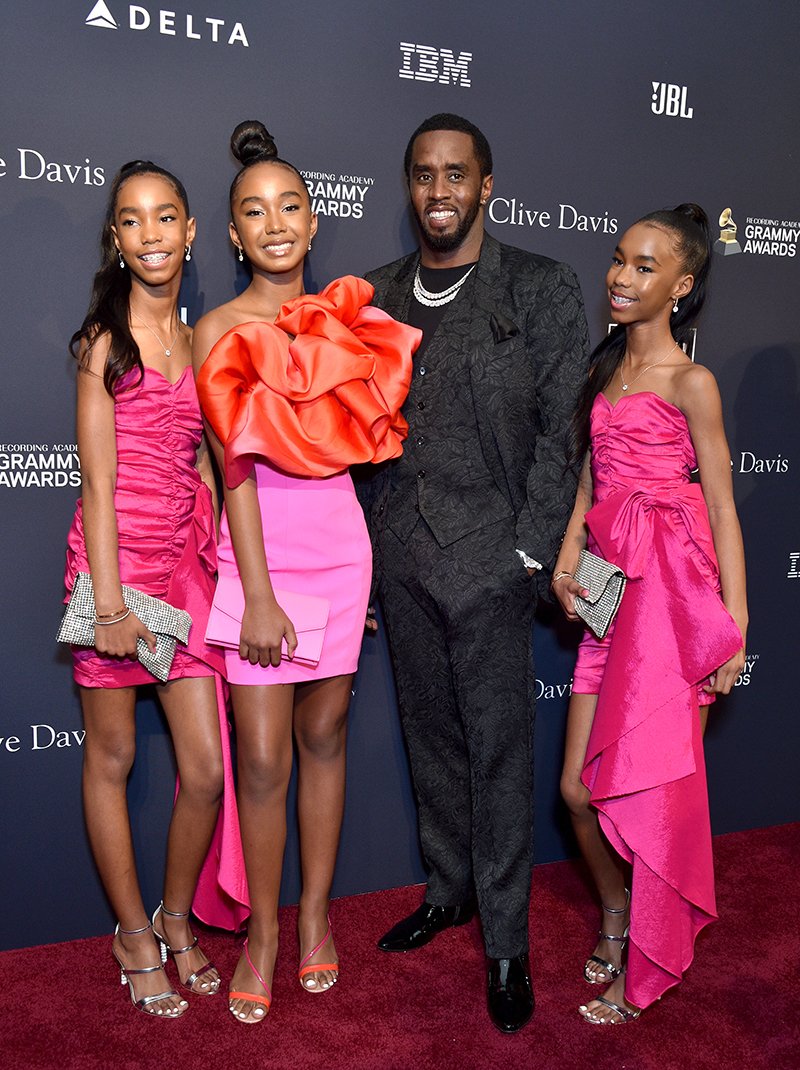 D'Lila Star Combs, Chance Combs, Sean "Diddy" Combs, and Jessie James Combs attending the Grammy Salute to Industry Icons Honoring Sean "Diddy" Combs in Beverly Hills, California, in January 2020. | Photo: Getty Images
Recently, the young Combs stunned her Instagram fans with a short clip that showed her working her cute fingers on a piano. It appeared that she was looking at a manuscript while playing Beethoven's "Moonlight Sonata."
The teenager who played the musical instrument indoors opted for a simple look. She rocked a purple hoodie with a black bottom and a round gold ring on her finger. The video's caption was brief; it read:
"Moonlight Sonata•Beethoven."
Chance cheered herself after the piano performance by bouncing her cool long curls with a headshake while rocking a sweet smile on her makeup-free face. The youngster also made a noiseless clap at the end of the Sonata delivery.
Diddy's daughter gathered a plethora of comments from her online audience. Many gave the nod at the talent display. Some took it further by recognizing her piano skills and complimenting her cute appearance.

A fan's comment on Diddy's daughter Chance's video of her playing a piano. | Photo: Instagram/myfancychance
A fan expressed confidence in Chance's creativity, referencing the teenager's mom, Sarah Chapman, and added that she is engaging in the most age-appropriate activity.
Another eye-catching comment was that of a follower who referred to the performer as "Lil lady." Like the other numerous commenters, the fan used hearts and clapping emojis after writing:
"So sweet Lil lady! BRAVO!"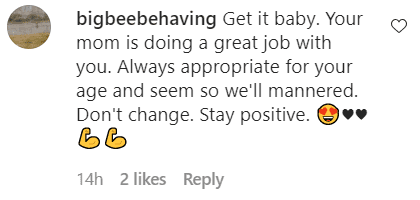 A fan's comment on Diddy's daughter Chance's video of her playing a piano. | Photo: Instagram/myfancychance
Apart from the teenager's talent, fans are also privy to her private affairs, which she has no problem detailing online. When she turned 13, Chance shared her luxurious birthday trip that featured her dad, twin sisters, and one of her brothers.
The post showed that while Diddy may have a busy schedule, he still shows up for daddy duties, as he joined the celebrant and his other kids in the birthday treat—a Disneyland trip.
Despite the overflowing love that comes with amazing treats owing to the rapper's love for his kids, the Combs clan has learned a vital lesson from their father.
Speaking to a news outlet, his daughters, who recently embarked on a donation project that involved giving beauty products, explained that their parents taught them generosity.
Luckily for his kids, the music producer extends his affection to their parents. His six children are from three different partners, and reports show that he has a cordial relationship with them.
The 51-year-old even showers them with praises on Mother's Day. Diddy is undoubtedly setting an excellent example for his kids while being an excellent dad.
Please fill in your e-mail so we can share with you our top stories!