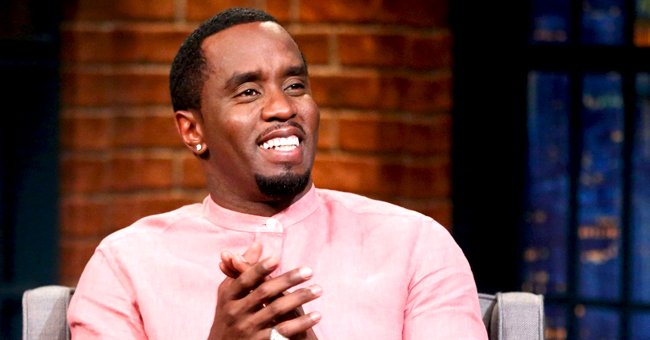 GettyImages
Diddy Is All Smiles Playing Monopoly with His Beautiful Daughters as Chance Wins Game Night

Diddy seems to be connecting with his girls on a whole new level. In a recent update, the media mogul looked genuinely happy as he enjoyed a game night with his three daughters while playing Monopoly.
Music producer, business tycoon, rapper, and a sweet daddy are just the right words to use to describe Sean "Diddy" Combs, who gave so much for the titles.
His sacrifices and talents in the entertainment industry over the years positioned him on a pedestal of excellence and success. Diddy has also diversified into the world of fashion with his quality and affordable clothing brand "Sean Combs."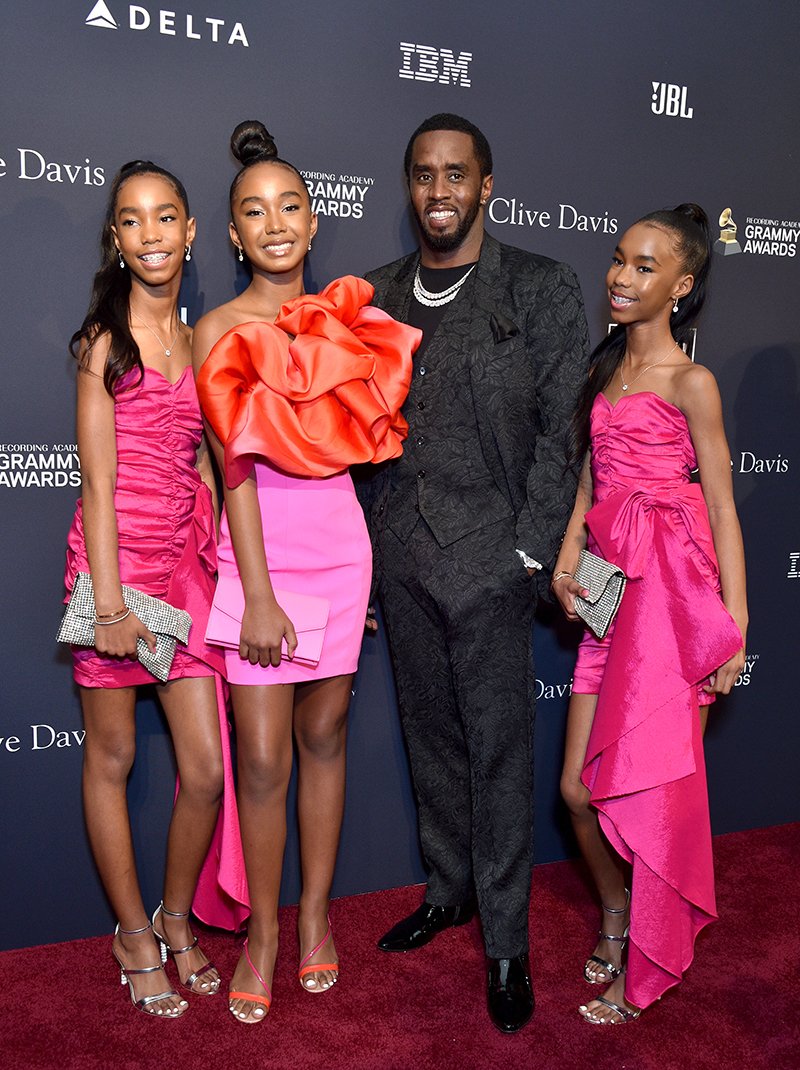 D'Lila Star Combs, Chance Combs, Sean "Diddy" Combs, and Jessie James Combs attending the Grammy Salute to Industry Icons Honoring Sean "Diddy" Combs in Beverly Hills, California, in January 2020 | Photo: Getty Images.
The rapper who is a father to three daughters and three sons—Chance, D'Lila Star, Jessie James, Quincy Brown, Christain, and Justin - has proved that when it comes to his affairs, he is more than capable of handling them.
Recent snaps shared by Chance, one of his teenage daughters, showed Diddy bonding with the former and his other two daughters Jessie and D'Lila, over a monopoly game.
The girls seemed happy to have their father around for the game night. The rapper also smiled from ear to ear while playing in his kids' company. At the end of it all, Chance emerged as the winner!
Fans of the Combs family have been treated to several great and memorable moments from the father and daughters. Their online posts adequately document that the 50-year-old is indeed a loving dad.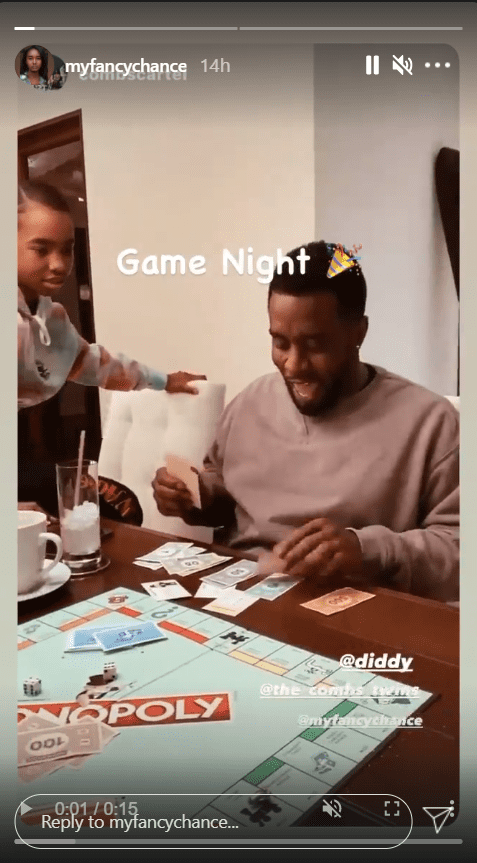 Sean Combs smiling during a game of Monopoly with his daughters | Photo: Instagram/myfancychance
From gracing red carpet events to giving them exquisite treats like a trip to Disneyland and letting them connect with A-list celebrities like Beyoncé Knowles, the entertainer has shown dedication to parenting.
Surprisingly, he does not only indulge the girls but also teaches them essential life values that would affect them positively in their life endeavors.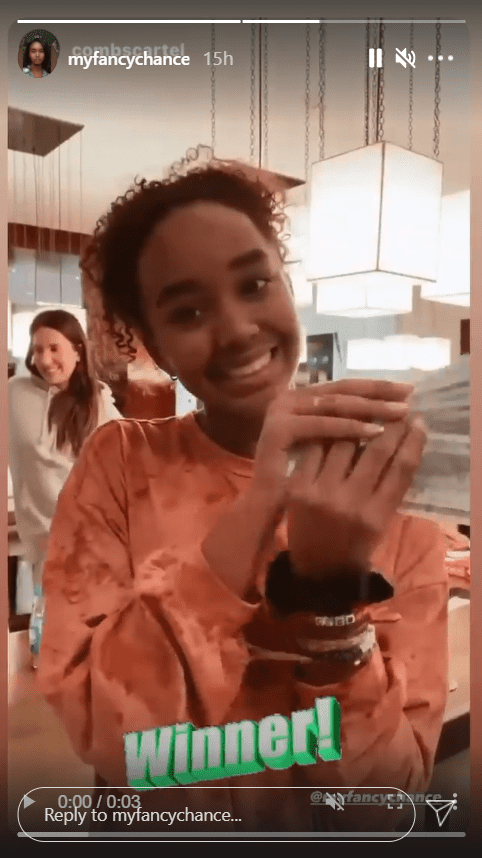 Sean Combs' daughter, Chance, seen smiling after emerging the winner during game night | Photo: Instagram/myfancychance
Just last month, the trio, Chance, D'Lila, and Jessie, were all committed to helping their community and embarked on a donation project.
The Combs sisters gave special packages that included skincare and beauty products to Alexandria House in Los Angeles—a residence that houses women and children before moving them to permanent homes.
The then 12-year-old girls lost their mom, Kim Porter. It was a hard time for them...
While speaking to People concerning their recent works, they said: "Last year and going into this year has been difficult for so many. We know how truly blessed we are and our parents have taught us the importance of helping others."
Diddy's children are not from one woman, neither is he married to any of their moms. However, the business mogul has found a way to teach them togetherness and compassion as a family.
In fact, in 2018, his twin daughters D'Lila and Jesse suffered a tragedy. The then 12-year-old girls lost their mom, Kim Porter. It was a hard time for them, but with their dad's support they scaled through.
Although the rapper confessed that it was a daunting task to play both mommy and daddy roles, he eventually stepped up to the role, and it seems he has been doing just fine.
Please fill in your e-mail so we can share with you our top stories!