LeBron James' Wife Savannah & Daughter Zhuri Pose In Matching Tops — See Their Uncanny Resemblance
LeBron James and his wife love to spoil and spend quality time with their daughter, always taking to social media to capture the beautiful moments together. 
Recently, basketball player LeBron James' wife Savannah James took to her Instagram to share a gorgeous pic. She struck a pose with their daughter Zhuri in matching tops, displaying their likeness. 
Mom and daughter almost looked like twins as their glowing dark golden skin tone shone through the camera. They both stared into the lens with a similar intensity proving that confidence runs in the bloodline.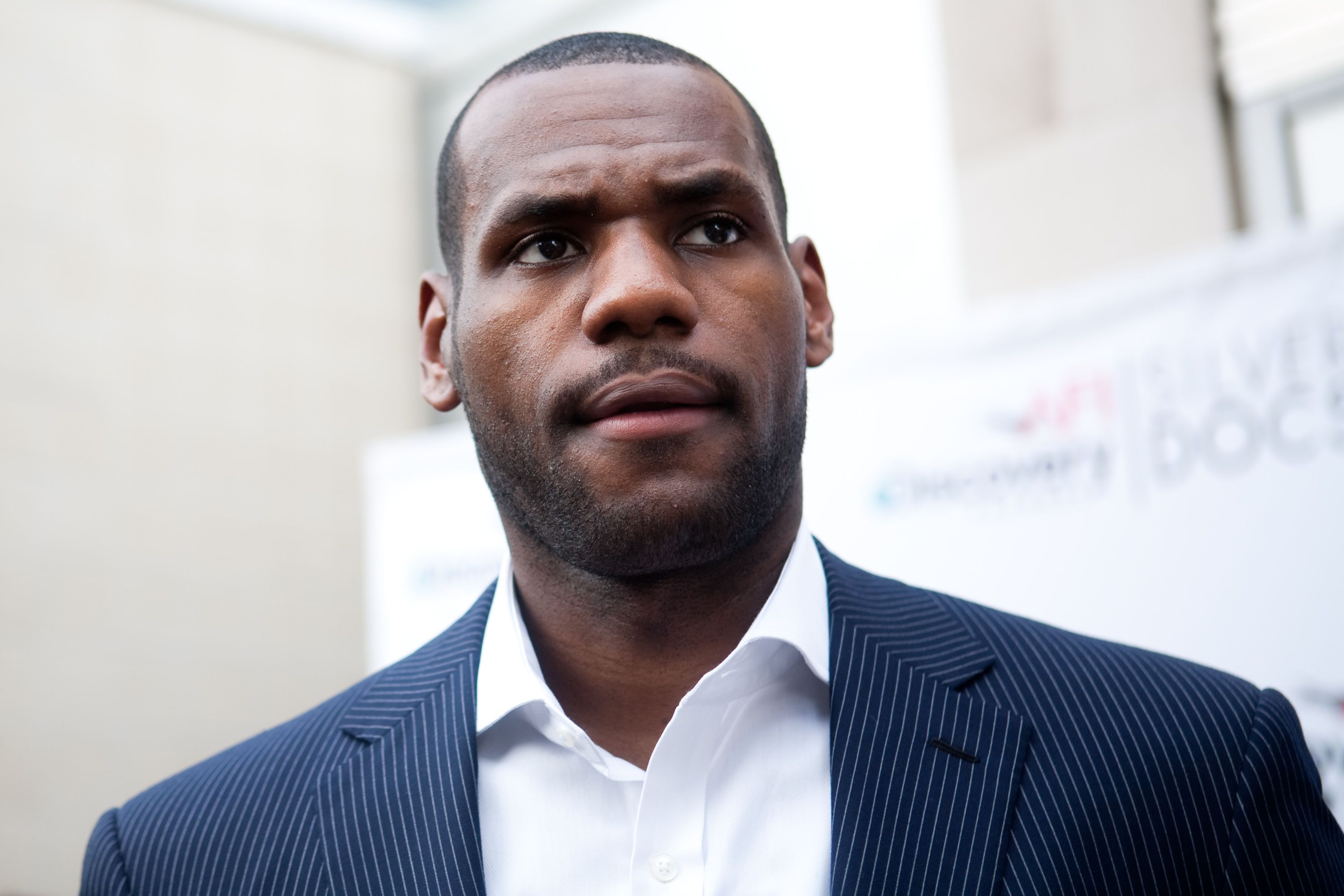 BLACK IS BEAUTIFUL 
They both wore matching nude lipgloss with a slight light pink tint to it which complimented their dusty pink jerseys. Taking to the caption, the proud mother wrote: 
"@ravieb on the lens.?. God on the melanin?."
These words appeared to express their pride in being Black and beautiful. This was reflected in Savannah's natural and dark hair and her daughter's long sleek tresses tied up in a high ponytail.
PROTECTIVE MOTHER
Savannah almost seemed protective over her child, holding Zhuri close and staring at the lens in an almost fierce manner. Zhuri, on the other hand, appeared relaxed, simply smiling candidly. 
Savannah is a role model for her daughter and much more than a wife to the famous LeBron James.
The loving family photo was adored by loads of fans and followers who complimented the two on how pretty they are and their relationship. The post received a total of just over 300,000 likes. 
FATHER-DAUGHTER LOVE
Zhuri doesn't only take gorgeous pictures with her mom but also spends time with both of her loving parents. A photo was posted online of the little girl playing skip rope with her doting father. 
Judging by the decor, this cute playtime between father and daughter occurred during Christmas. ESPN, who posted the clip, joked that LeBron was practicing for his games with his little one. 
LeBron getting ready for the new season with Zhuri 😂👏

(via mrs_savannahrj/Instagram) pic.twitter.com/Exdg7uqIHm

— ESPN (@espn) November 28, 2020
MINI-MANSION FOR A MINI-GIRL
Beyond family time, Zhuri's proud parents make sure to spoil the toddler.  As an early birthday present, she received a mini-version of the family's house. 
This intricate house was filled with decorations, tile floors, a kitchen, and so much more, going beyond just a surface replica. Playing with his daughter again, Zhuri stated that no one could bring dirt into her house. 
Zhuri really has her own house.

A flex. 🤣👑

(via @KingJames) pic.twitter.com/aCDyhWTUTi

— Complex Sports (@ComplexSports) October 13, 2020
Savannah is a role model for her daughter and much more than a wife to the famous LeBron James, working as a philanthropist and Women of our Future founder. However, she is quite reclusive, saying: 
"When you want me to be on a TV show or walk the red carpet or something, I definitely get a little bit clammy."
She and LeBron were originally high school sweethearts. They eventually got engaged at a New Year's Eve party in 2011 and officially tied the knot in 2013.