Diddy's Twins Jessie & D'Lila Look Strikingly Similar to Their Mom Posing In Blue Dresses (Photo)
Rapper and music mogul Sean Diddy Combs' twin daughters Jessie and D'Lila Combs were every inch identical as they flaunted their braids in a new picture they shared on their Instagram page recently. 
Rapper and music producer Sean Diddy Combs' twin daughters Jessie and D'Lila Combs are one of the most adorable twins on the internet. 
The Combs twins usually share the most stunning snaps of themselves on social media, thrilling fans with their gorgeousness and striking resemblance.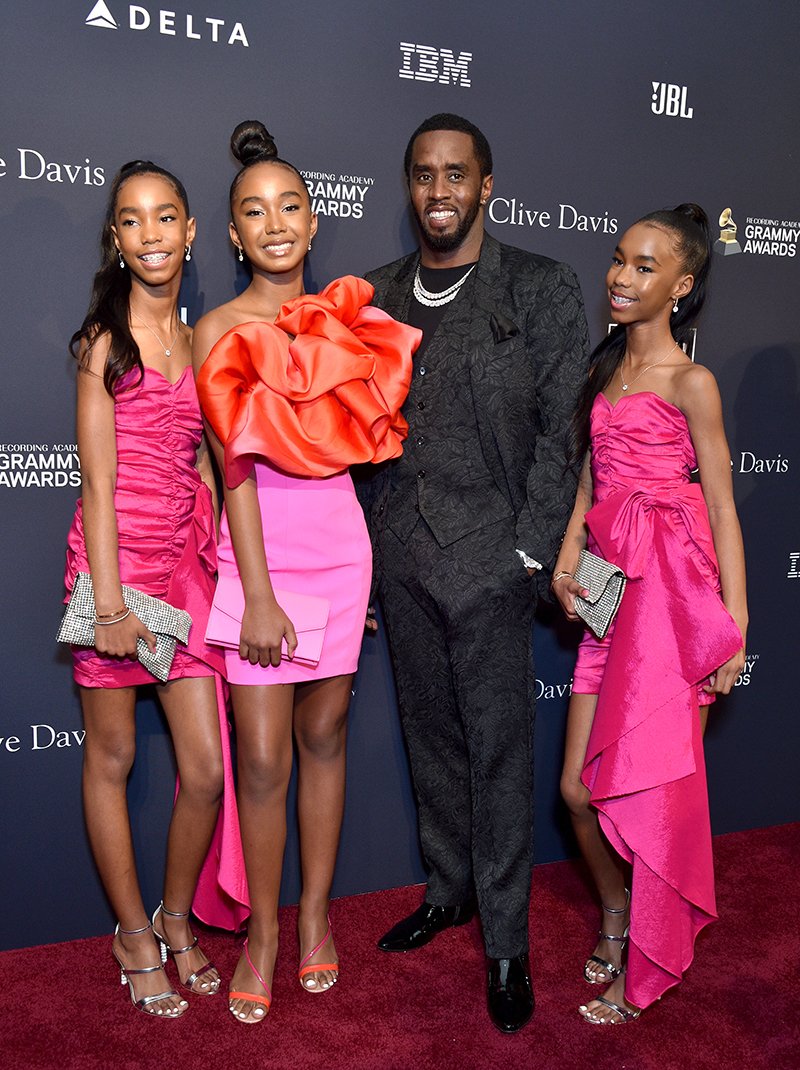 They stayed true to type recently when they shared yet another beautiful picture of themselves. In the snapshot, the twins stunned in matching blue mini dresses, flaunting their gorgeous long legs. 
They posed outdoors in front of a lawn and between two draped curtains. They rocked matching long black braids and looked just like their late mom, Kim Porter. The post's caption read: 
"1 Love•1 Heart•1 Destiny🦋💙. #thecombstwins."
D'Lila and Jessie's mom died on November 15, 2018, from lobar pneumonia. Besides her twin daughters, she also shared a son, Christian, with Diddy, who also helped her raise her eldest son, Quincy, from a previous relationship.
Besides their incredible sense of fashion, the teenagers also have hearts of gold.
Months after Porter's death, Diddy opened up about her demise and revealed her last words to him. He said that he was checking on Porter one night when she asked him to take care of her kids.
When the rapper heard the news about Porter's death, there was screaming and crying. However, he quickly remembered her last words to him and jumped into "mommy mode." 
He revealed sending people in every direction to ensure the kids did not hear about their mom's death on social media or the news. He also disconnected Quincy's phone to block out the news.  
Since Porter's passing, Diddy has played the role of dad and mom to their kids effectively and shares many moments with them and his other children. 
Besides Christian, Jessie, and D'Lila, Diddy also has a son, Justin, whom he shares with Misa Hylton-Brim, and a daughter, Chance, with Sarah Chapman. 
Chance was born five months before Jessie and D'Lila and has a close bond with the twins. Last October, the trio was seen with their father, who treated them on a shopping trip in Malibu. 
Chance and her twin half-sisters are growing up and have developed great fashion credibility, as evidenced by some of their social media posts, including one that showed Jessie and D'Lila rocking matching designer fits while sightseeing in New York. 
Besides their incredible sense of fashion, the teenagers also have hearts of gold, which they displayed when they spearheaded a campaign to raise funds and assist families residing in Los Angeles's Alexandria house.
Diddy's young daughters are growing up to become great personalities, and he is doing his best to lead them to greatness, adhering to Porter's last words to him.