Ice-T Poses With His Wife & Daughter in Matching Outfits & Their 4 Dogs — See the Family Photo
Ice-T and his wife, Coco Austin, recently made time for a fun family photo with their daughter, Chanel, and their four adorable bulldogs. In the post, the bombshell beauty joked that she actually has six children.
"Law and Order: SVU" star Ice-T and his beautiful wife, Nicole "Coco" Austin, have the most beautiful family with their daughter, Chanel Nicole Marrow, and of course, their four adorable bulldogs.
The family, dogs included, recently got together for a professional photoshoot with NY-based photographer Jose Guerra, and fans couldn't stop gushing over the snaps she shared on Instagram.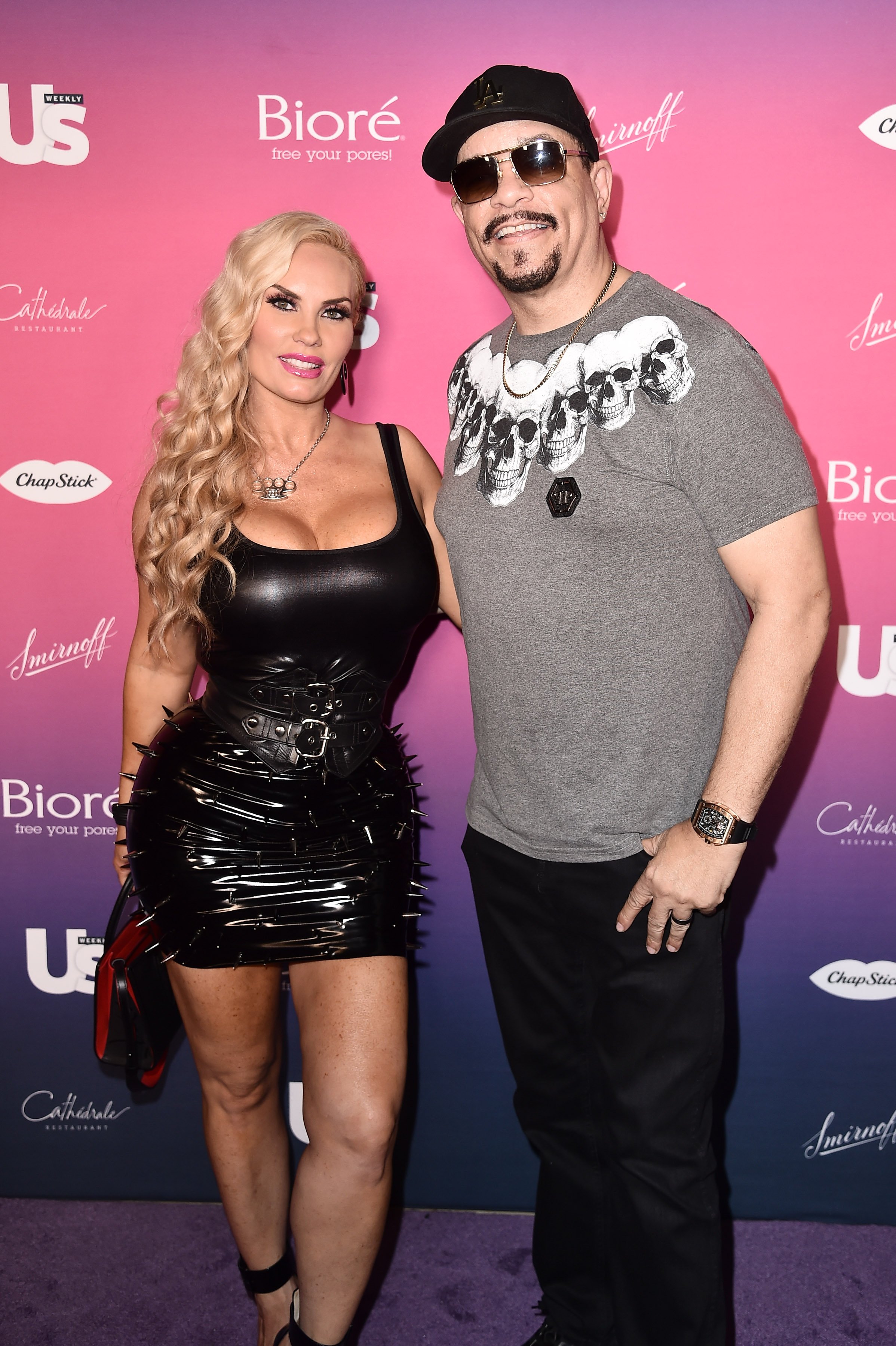 For the family shoot, Austin, Ice-T, whose birth name is Tracy Lauren Marrow, and Chanel donned matching outfits as they posed in front of a glitzy silver sequined backdrop. Austin captioned:
"I definitely got my hands [full] with all these guys!! I always say I dont just have 1 child I got 6!! Lol All need attention and are unique and very crazy."
Austin flaunted her curves in a red checkered mini dress and white ankle-strap heels and accessorized with pearl jewelry, while Chanel wore a pretty dress with the same pattern on top and a tulle skirt. Like her mom, she also wore white shoes.
Ice-T, the patriarch of the house, looked stylish in his all-white ensemble, a white Versace T-shirt paired with white pants and shoes, and a white baseball cap. He finished off his look with a silver chain, watch, and sunglasses.
With the family dressed to impress, all that was left was to pose for the camera, which the trio enjoyed from sharing sweet kisses on camera to duck faces and joyful smiles.
[Austin] received criticism for breastfeeding Chanel until she was almost four years old.
Austin and Chanel also enjoyed posing with their bulldogs, two adults, and two puppies. In one snap, the blonde model held two puppies in her arms while other photos showed Chanel posing with the cuddly canines. 
While Ice-T and Austin looked like stars, as usual, it was their daughter, Chanel, who stole the show during the photoshoot. The five-year-old exuded model-like confidence and nailed all her different poses. 
Chanel's ability to pose for the camera so effortlessly is not surprising since she is the daughter of two Hollywood stars and has lived her life in front of cameras. However, modeling is not the career path that Austin has in mind for her daughter.
In 2016, Austin revealed that she hopes her daughter will pursue a career in medicine or science instead of a modeling career. She even admitted that she would be a hands-on mother to her only child.
Over the years, Austin has proved her devotion to her daughter despite any backlash over her parenting methods. She especially received criticism for breastfeeding Chanel until she was almost four years old.