Snoop Dogg's Daughter Cori Stuns With Natural Makeup as She Flaunts Her Glowing Skin in the Sun
Snoop Dogg's youngest child, Cori Broadus, went natural in her new media share, showing fans that she could ace a make-up look and also flaunt her flawless skin.
Snoop Dogg's grown daughter, Cori Broadus, has always been the one for positivity and a body image advocate by sharing daring pictures of herself.
The hip-hop heiress gave fans premium self-care inspiration in her new media share by flaunting her spotless melanin. The youngster posed outdoors rocking a no-makeup look.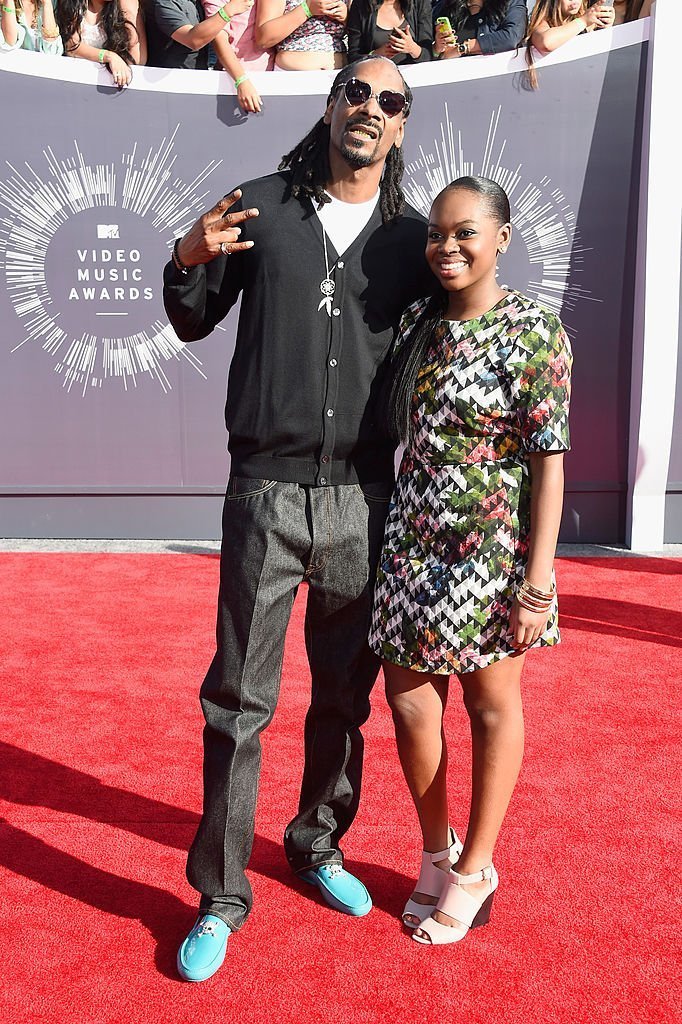 Cori, 20, sported street style as she paired her brown one-shoulder top with white baggy pants. She rocked her low-cut hair in tiny waves while accentuating her glam with a simple necklace and stud earrings. 
Cori showed that the sun was the best filter, letting the brilliant rays dance on the smooth texture of her skin. She wittingly captioned the post: 
"One day I'll be in your dreams and I hope you don't remember mee?." 
Cori is the youngest of the three kids that music icon Snoop Dogg shares with his long-time wife, Shante Broadus. The youngster graduated from high school in 2017 and had the most befitting celebration with her family.
Snoop was particularly excited about his daughter's milestone, and while he filmed her receiving her diploma, among other activities, he couldn't hold back on the rush of joy. 
The 20-year-old is not the only child who is musically inclined in Snoop Dogg's family. 
The award-winning rapper shared images and clips on social media, showing his joy. He and his family also had Cori's pretty face printed on cut-outs during the occasion. 
Cori is not just her dad's little princess; she also shares his love for music. However, unlike the rapper, she opted for the smooth-sailing R&B sounds. 
In the same year of her high school graduation, the star showed she was serious about building a musical career when she released her debut music video for her song, "Sittin In My Room."
The 20-year-old is not the only child who is musically inclined in Snoop Dogg's family. Her older siblings, Corde and Cordell, are also into music. The pair are rappers with their fair share of admirers. 
Corde is the oldest, and he is a dad to three kids. He welcomed his first child, Zion, with his ex, Jessica Kyzer. His two other kids are from his marriage to Soraya Love. 
Cordell has also fathered a child with partner Phia Barragan, who merges music and fashion. Snoop's youngest son, Julian, is from a previous relationship. He is also into music.