Alicia Keys on What She & Husband Swizz Beatz Are Learning About Each Other Amid the Pandemic
Alicia Keys has been married to Swizz Beatz for about a decade, but the duo recently learned new things about each other following the pandemic. Here are the details she shared via an interview.
Award-winning singer Alicia Keys is married to a music executive and entrepreneur. The pair share two adorable boys, Genesis and Egypt.
Throughout their marriage, there have been a few take-away lessons that have helped redefine the couple's relationship. Recently, Keys poured out her heart while speaking to a media outlet.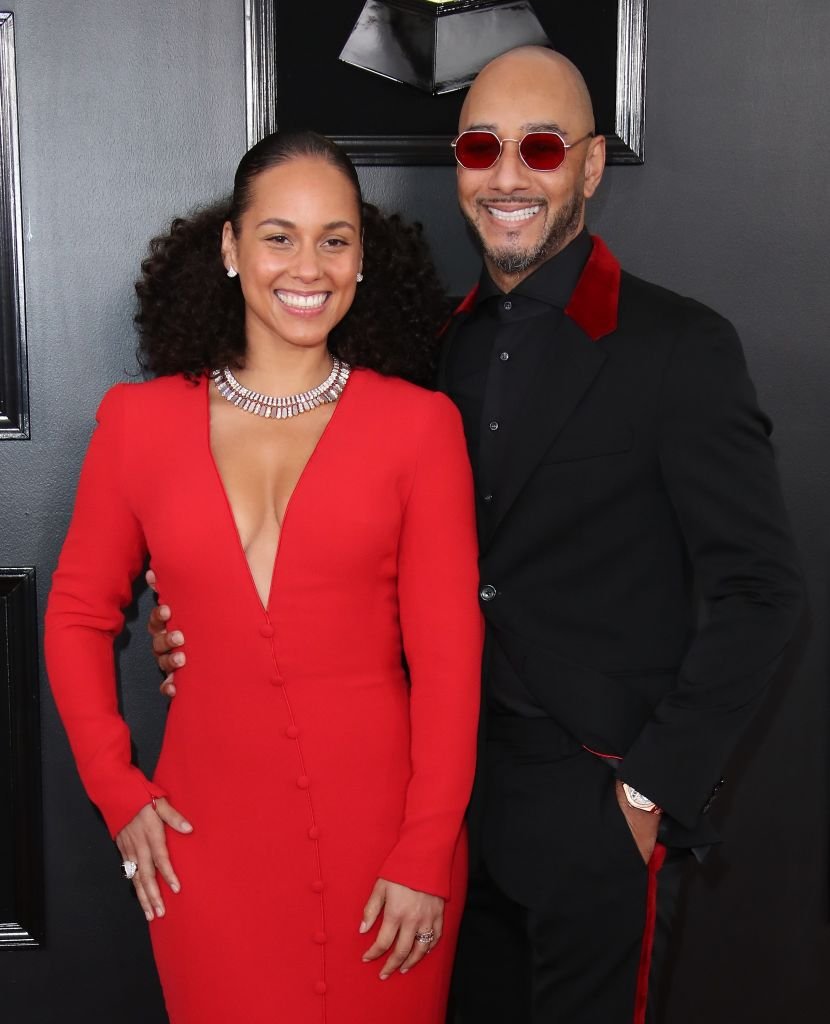 The mother-of-two explained that during the quarantine following the global pandemic outbreak, she and Swizz Beatz explored a new dimension in their romance.
Before the compulsory holiday, the lovers had a tight schedule that made it difficult for them to stare into each other's souls and truly define their personalities. She added:
"We looked at each other the other day and were like 'So this is what it's really like to be married.' It was really funny."
Despite this realization, the singer gushed on their seemingly perfect affair and confessed that they often check to ensure no strain in their marriage.
While they enjoy spending time together, they are also conscious of respecting each other's space. This comes without a debate from either party.
The 40-year-old runs a perfectly blended family involving her husband's three kids from three former lovers.
The celebrity couple is also blessed with kids who are respectful of their emotions. Keys' sons often check upon them and are empathetic when the need arises.
On the singer's page, she enjoys gushing about the little men in her life. In a newly uploaded post that showed her with the boys swimming, she wrote:
"One day they will be so big I won't be able to hold them both at the same time. But 4 now, I'm not taking ONE SECOND for granted!"
Keys and Beatz are one of the industry's power couples with an inspiring love story. This is not to say that it does not come with its fair share of struggles.
However, the pair are great at being supportive of each other. The 40-year-old runs a perfectly blended family involving her husband's three kids from three former lovers.
On the other hand, the father-of-five is not slow to glorify his leading woman. In 2018, he called her a "Queen" while gushing on her peculiar characteristics.
Genesis and Egypt have also been partakers of some memorable comments from home. Their mom proudly revealed that her sons are Capricorns and emotional, making her love them more.