Dwayne Johnson Celebrates Daughter Tiana's 3rd Birthday with a Surprise Message from Jason Momoa
Dwayne Johnson, a doting dad who always makes sure his daughters know their worth and takes pride in being a father, would never forget to make his little one feel special on her birthday. 
Actor Dwayne Johnson took to Instagram recently, sharing a cute clip and pic of his daughter Tiana on her 3rd birthday. In the video, he gifted her with a surprise message from Jason Momoa.
On top of the clip, the retired professional wrestler took a cute photo of him holding his little girl. He looked into the camera, smiling widely while wearing sunglasses.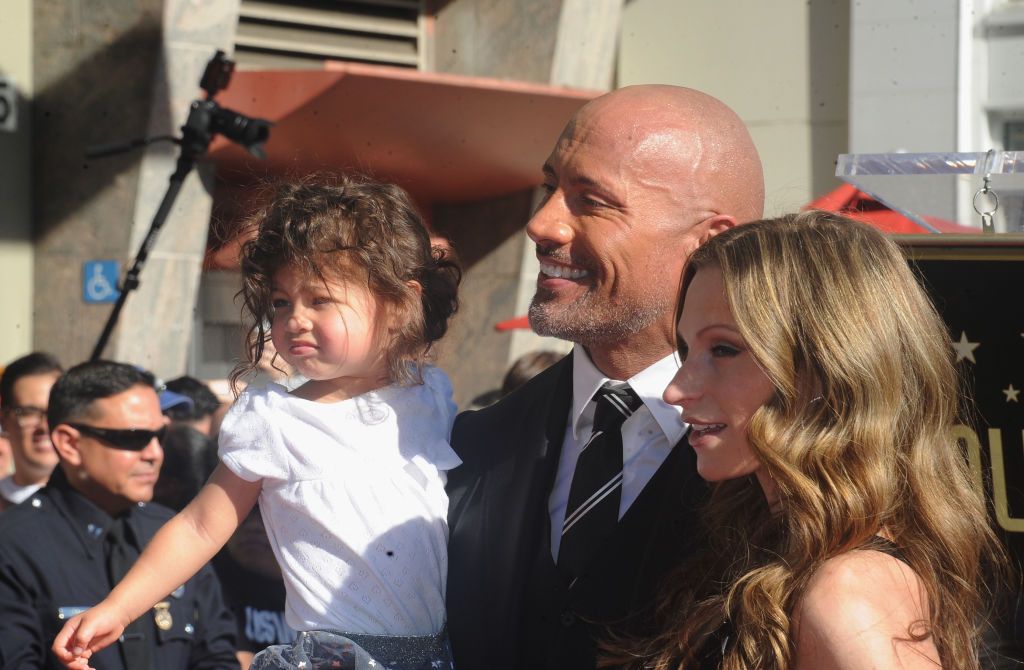 ALL THE LOVE 
In the video, Tiana is kneeling with both her legs on the table while watching the clip from Momoa. With her sister Jasmine playing in the background, Momoa partially said: 
"I love you and tell your papa that I love him too, and I will see you soon."
In the caption, Johnson thanked the actor for his part in making Tiana's 3rd birthday wonderful. He then sweetly replied that he loved the "Aquaman" actor as well. 
HOW ADORABLE
In the snapshot with Tiana, the celebrity hugged her from behind as she stared wide-eyed into the lens. Her brown eyes sparkled with her wet hair and towel in the background, implying that she just swam. 
Last year, Johnson took the time to throw his mom a little party. 
Fans and followers absolutely loved the adorable picture of father and daughter, commenting on how cute the duo looked together. The admirers left just over 300,000 likes in total. 
POSITIVE AFFIRMATIONS
Johnson ensures his children have wonderful birthdays, but he also teaches them how to build confidence in themselves. Sharing an Instagram video of him teaching Tiana how to do affirmations, he wrote:  
"She can say 'Awthum gurl' all day long... as long as she knows she's awesome, that's all that matters ????."
In the clip, he holds his toddler, educating her on the art of affirmations. He asks her to say various positive statements relating to her being able to do anything and commenting on how awesome she is. 
FAMILY MAN
Johnson, besotted with his children, can't seem to stop showing them off on social media. Earlier this year, he shared a hilariously cute video of Tiana playing with him.
In the clip, the little girl decided that she needed to clean her dad's muscles using a comb. In the past, The Rock has stated that being a father is the best job ever. 
As a man dedicated to his family, his little girls aren't the only ladies in his life that he spoils on their special day. Last year, Johnson took the time to throw his mom a little party. 
In the clip he shared, his children first sang happy birthday to their grandmother. Following this, Johnson lovingly gave his mother a sweet kiss on the forehead.