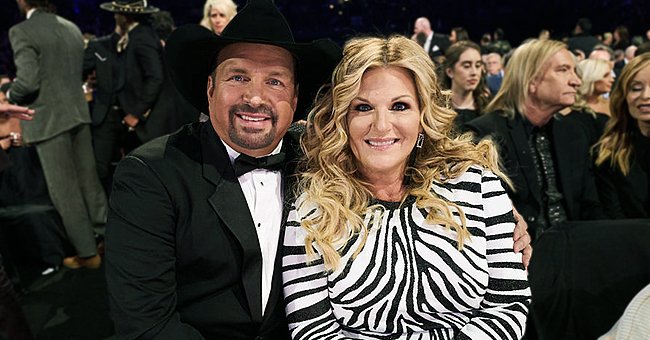 Getty Images
Inside Trisha Yearwood & Garth Brooks's Marriage and Her Role as a 'Bonus Mum'
When Trisha Yearwood married Garth Brooks, she became an instant mom of three. Although she had to navigate motherhood as a stepmom, she remains grateful to Garth's daughters for bringing her joy and grace.
Trisha Yearwood didn't think motherhood would come at an instant in her life, but when she fell in love with Garth Brooks, she committed not just to him but to his three children, Taylor, August, and Allie.
In December 2005, when Yearwood and Brooks tied the knot, the singer became a stepmother to his kids. Here's a glimpse of their marriage and her life as a "bonus" mom.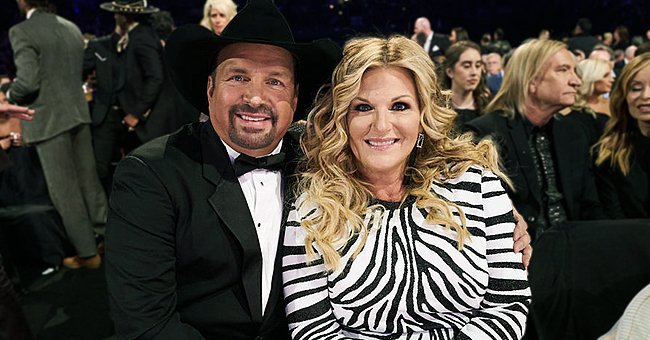 Trisha Yearwood and Garth Brooks during a music event. | Source: Getty Images
ENTERING MOTHERHOOD
Although twice married to Christopher Latham in 1986 and Robert Reynolds in 1994, Yearwood didn't have any children. She said:
"I had a dog before I married Garth, but no children of my own. I never even really babysat. So I didn't know what to do with three young girls. Garth was such a wonderful mentor to me as to how to be a parent [...]."
Eventually, his daughters warmed up to her and allowed the country star to be another parent in their lives. According to Yearwood, Taylor, August, and Allie are gifts to her life. "I didn't know how much children brought to your life until I got a chance to be a part of their lives," she added.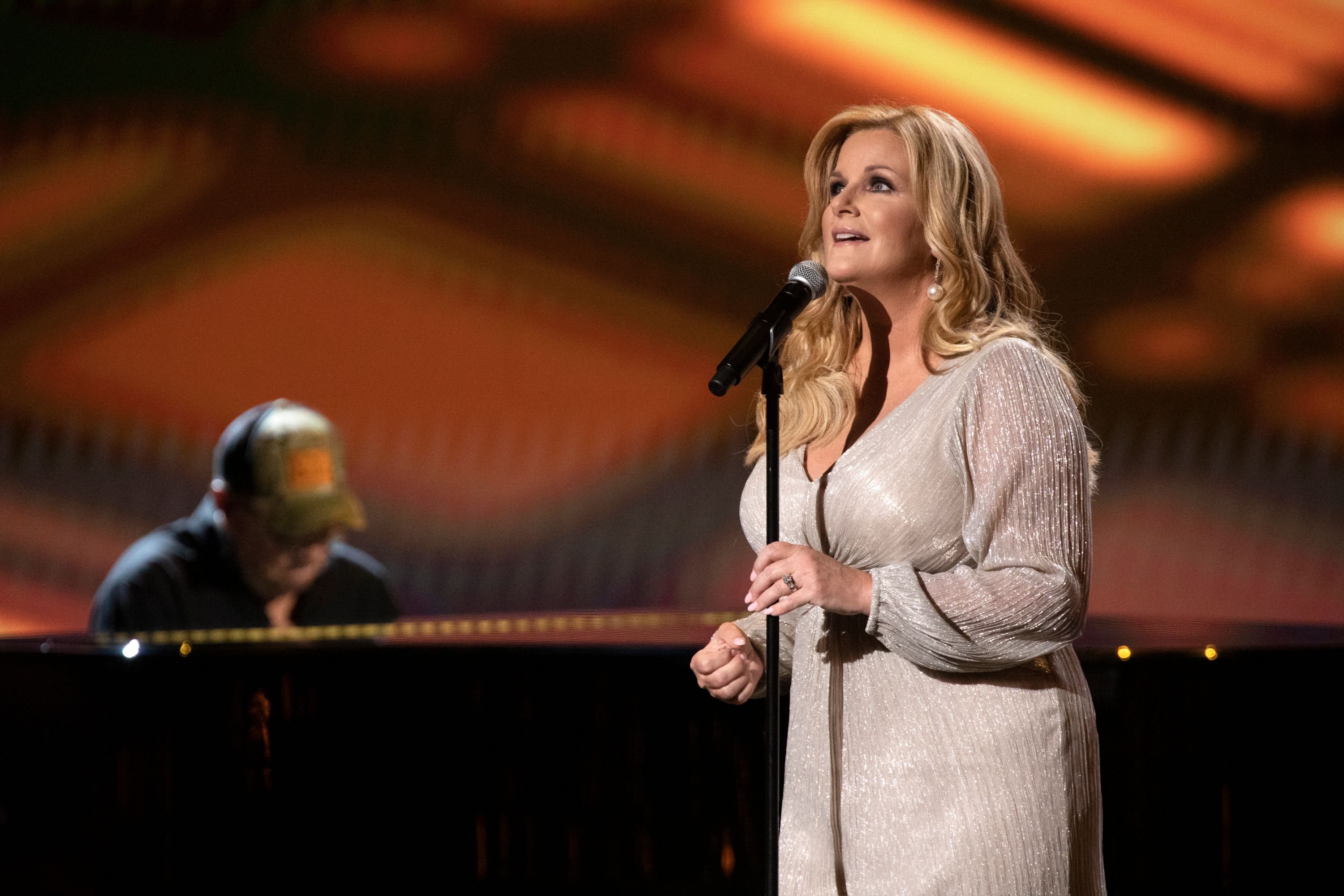 Trisha Yearwood at the 55th Academy of Country Music Awards in 2020 in Nashville, Tennessee | Photo: Getty Images
BONDING WITH THE GIRLS
During their teenage years, Yearwood connected best with the girls through food. She believed it was important to have meals together as a family, so they tried to make it fun by having an evening dedicated to incorporating vegetables into their diet.
Through food, they bonded and had some of the best conversations. In an interview with Closer Weekly and other media representatives at an NYC event in 2019, Brooks discussed how important it was to have Yearwood by his side while raising his daughters.
Even though there were challenges, Brooks said he achieved the goal of being a good father to Taylor, August, and Allie with his ex-wife at their side. According to him, three parents worked as a team well.
COOKING FOR BROOKS
Like the girls, Yearwood and Brooks also bond through shared meals. The "How Do I Live" songstress has grown fond of the kitchen that she has authored four cookbooks. Cooking for her husband, mainly, is one of her easiest tasks because he isn't picky.
While the pandemic continued, Yearwood found herself hanging out with her rescue dogs, Millie and Emmy, who inspired her to release a pet collection.
"He loves everything, and he's wonderful because he's honest," she shared. "He loves everything in one dish, so he asked for the new book if I could do a breakfast lasagna. We worked on it together and came up with this amazing recipe."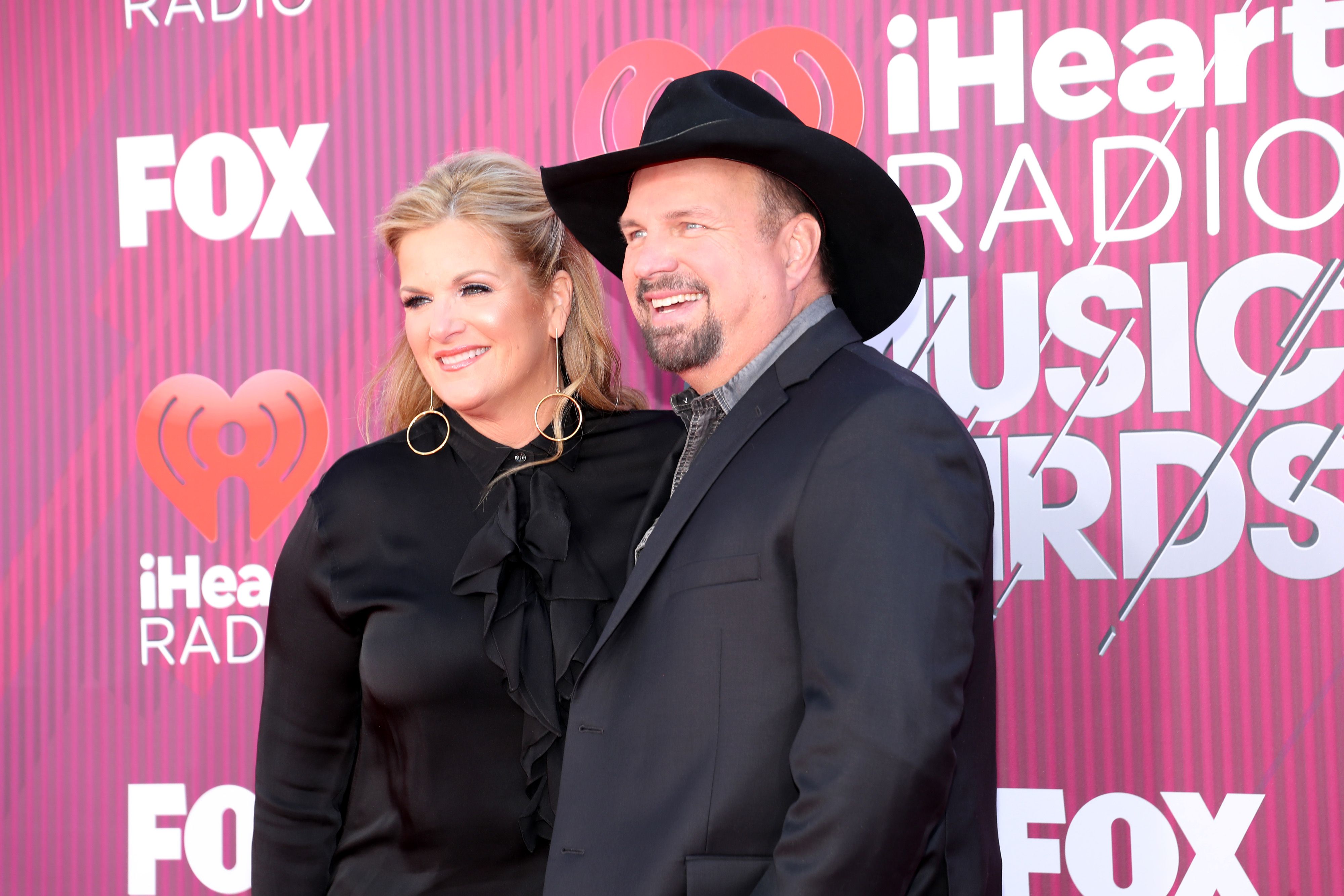 Trisha Yearwood and Garth Brooks at the 2019 iHeartRadio Music Awards on March 14, 2019 | Photo: Getty Images
CELEBRATING 16 YEARS
Recently, Yearwood and Brooks celebrated their 16th wedding anniversary and took to Instagram a sweet black and white photo of them kissing on stage. According to Yearwood, every day is a special day with Brooks, who is more romantic than she is.
It also marked her 16 years of being a "bonus mom" to Taylor, August, and Alie. In her Instagram story, Allie paid tribute to Yearwood, whom she called a "bonus mom." She said:
"16 years ago I got the best bonus mom in the world. As a child with two amazing parents to have been chosen by a 3rd as a daughter is a gift I cannot explain."
LIFE IN QUARANTINE
Like other couples, Yearwood and Brooks also experienced challenges in their relationship. In 2019, Yearwood revealed that she felt somewhat like a failure in their relationship.
As musicians in the same industry, she felt somewhat left behind by her husband, who sold about 170 million records, whereas she sold 15 million. Over the years, however, she learned that she did not need to fight for a place in their relationship and needed to be nothing more than herself.
According to the "Walkaway Joe" singer, she and her husband are "both very independent people who run our own ships, and sometimes, when two people are driving two big ships, it can be difficult."
The 56-year-old singer, who took some time off from music to concentrate on other projects, said that living together continuously amidst the COVID-19 pandemic served as a wake-up call. Since physical separation wasn't an option, they were forced to balance each other out.
Because of this, Yearwood believes that quarantine made their marriage stronger than ever. In addition, it may have gotten stronger after Yearwood had her battle with COVID-19 last February. The country singer has since recovered entirely from the life-threatening virus.
YEARWOOD'S HOBBIES
While the pandemic continued, Yearwood found herself hanging out with her rescue dogs, Millie and Emmy, who inspired her to release a pet collection. As someone who loves rescuing animals, Yearwood has never chosen a dog. She said:
"A new one always showed up! Having the opportunity to give back and try to help shelters across the country really makes me feel good because it's something that I so strongly believe in."
Aside from spending time with her fur babies, Yearwood has kept an active and healthy lifestyle. She does strength training three times a week and believes being in quarantine helped her stay consistent. "It provides me [with] a sense of responsibility and accountability," she said.
It seems that Yearwood's overall well-being has been great in recent months. Hopefully, she shares more details about her life with fans who seek inspiration amidst the pandemic.
Please fill in your e-mail so we can share with you our top stories!