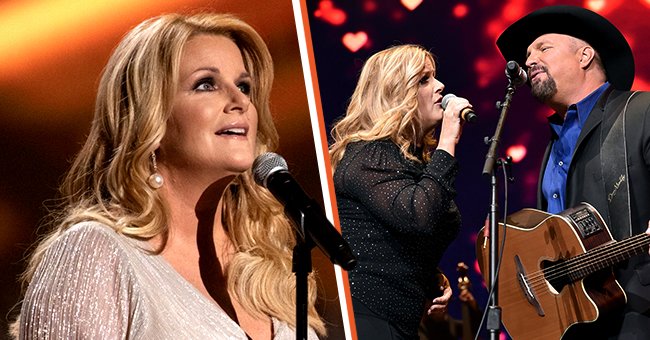 Trisha Yearwood. | Photo: Getty Images
Closer Weekly: Trisha Yearwood Felt She Was 'Sort of the Failure' Early on in Her Marriage
Trisha Yearwood and Garth Brooks have been married for 16 years, which is no easy feat. However, the first few years of their marriage were not so rosy. Find out how.
Friendship is an important quality that enhances marriages. If couples are friends with each other before tying the knot, it is most likely their friendship will be valuable to their marriage.
Musicians Trisha Yearwood and Garth Brooks value friendship in their relationship that is still going strong after almost two decades together.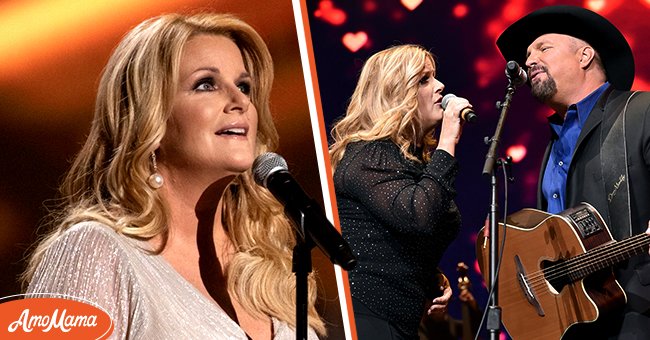 American singer Trisha Yearwood performing on stage. [Left] | Couple Trisha Yearwood and Gareth Brooks performing together on stage. [Right] | Photo: Getty Images
The couple has been married since 2005 but had been in other marriages before. Yearwood was married twice before tying the knot with Brooks.
Her first marriage was to Chris Latham in 1987. However, they divorced four years later. In 1994, she married Robert Reynolds, a bassist for The Mavericks.
Like her first marriage to Latham, Yearwood's union with Reynolds ended in divorce in 1999. She described the separation as complex.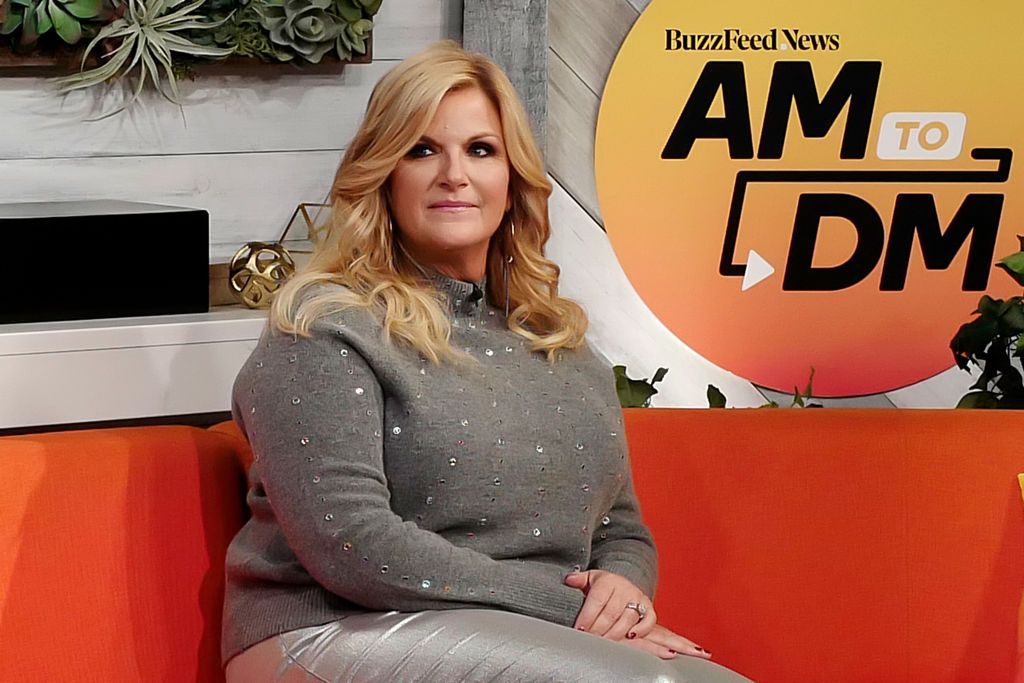 Trisha Yearwood attends BuzzFeed's "AM To DM" on November 20, 2019. | Photo: Getty Images
Meanwhile, Brooks was married to songwriter Sandy Mahl from 1986 to their separation in 1999. They finalized their divorce in 2001. The former couple shares three daughters: Taylor Mayne, August Anna, and Allie Colleen.
Before becoming romantically involved, Brooks and Yearwood were good friends and musical partners. However, they had an instant connection when they met for the first time.
In a 2013 interview with Ellen Degeneres, Brooks revealed how he had the feeling that Yearwood was his wife on their first encounter, even though they were both married to other spouses then.
After Brooks's divorce from Mahl and Yearwood's second divorce, they started dating in 2002. In 2005, Brooks proposed to his lover on stage in Bakersfield, California.
On December 13, 2005, they tied the knot in their home in Owasso, Oklahoma. Brooks's three daughters were part of the wedding ceremony.
Since then, Brooks and Yearwood have remained married, but it has not always been smooth sailing. In a 2019 chat with Closer Weekly, Yearwood revealed that she felt like she was somewhat the failure in the relationship.
She was asked if competitiveness in her marriage with Brooks since they are both musicians. In her response, Yearwood revealed she had a tiny chip on her shoulder in the first few years of their marriage.
Brooks used a musical analogy to describe the key to his and Yearwood's relationship.
Yearwood highlighted her husband's reputation in country music and said she did not want to get lost because he is in a different class from any other person in his musical genre. She added:
"I've sold 15 million records, but when you're married to a guy who's sold like 170 million records, it's like, 'I'm sort of the failure in the relationship.'"
Yearwood said over the years; she has learned she does not need to fight for her place in the relationship and needs to be herself. She further said they wanted each other to succeed and had a friendly competition in a good way.
Yearwood was asked how being friends before getting married changed their relationship, and she replied:
"Because we were each married before and we've been friends a long time, you might know some things you might not tell somebody you're dating, so it's a blessing and a curse — he knows everything about me."
Yearwood described Brooks as the most likable person she has ever met. She said he is a fun person who enjoys making everybody happy, including herself.
She also opened up about how they complement each other. The singer said she and her husband are both very independent and have found ways to ensure they take care of each other despite their busy schedules.
Earlier this year, Brooks and Yearwood guest-hosted "The Ellen DeGeneres Show" and opened up about the secret of their long-lasting relationship.
Brooks used a musical analogy to describe the key to their relationship. He said people should treat marriage like a duet. He added that couples have to harmonize and make each other feel like stars.
Yearwood agreed with her husband and advised people to find creative ways to deal with their spouse's annoying habits. She explained that every significant other has at least one annoying habit even though the relationship is perfect.
Brooks and Yearwood have an almost perfect relationship that continually inspires others. Hopefully, the couple will have many more beautiful years together.
Please fill in your e-mail so we can share with you our top stories!