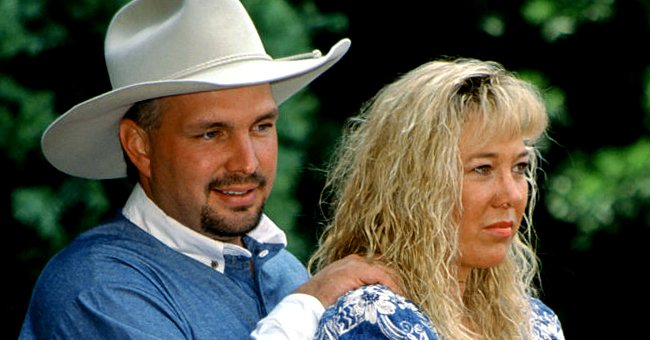 Getty Images
Garth Brooks Quit Music for Kids & Divorced 1st Wife Who Supported Him to Marry Trisha Yearwood
Garth Brooks once quit music to focus on raising his kids after divorcing his first wife. Later, he married for a second time and returned to music. Find out more about his life, family, and career.
Garth Brooks is a big name in country music. He is known for integrating rock and pop elements into the country music genre, making him very popular.
Thanks to his musical style, he enjoyed so much success and remains the only artist in music history to have released nine albums that reached Diamond status in the United States.
He is also the recipient of multiple awards, including two Grammy Awards, 17 American Music Awards, and the RIAA Award for best-selling solo albums artist of the century in the United States.
However, Brooks gave up music to focus on his family after divorcing his first wife because his career conflicted with his personal life.
Find out how the country singer navigated that challenging phase of his life, found love again, and made a musical comeback.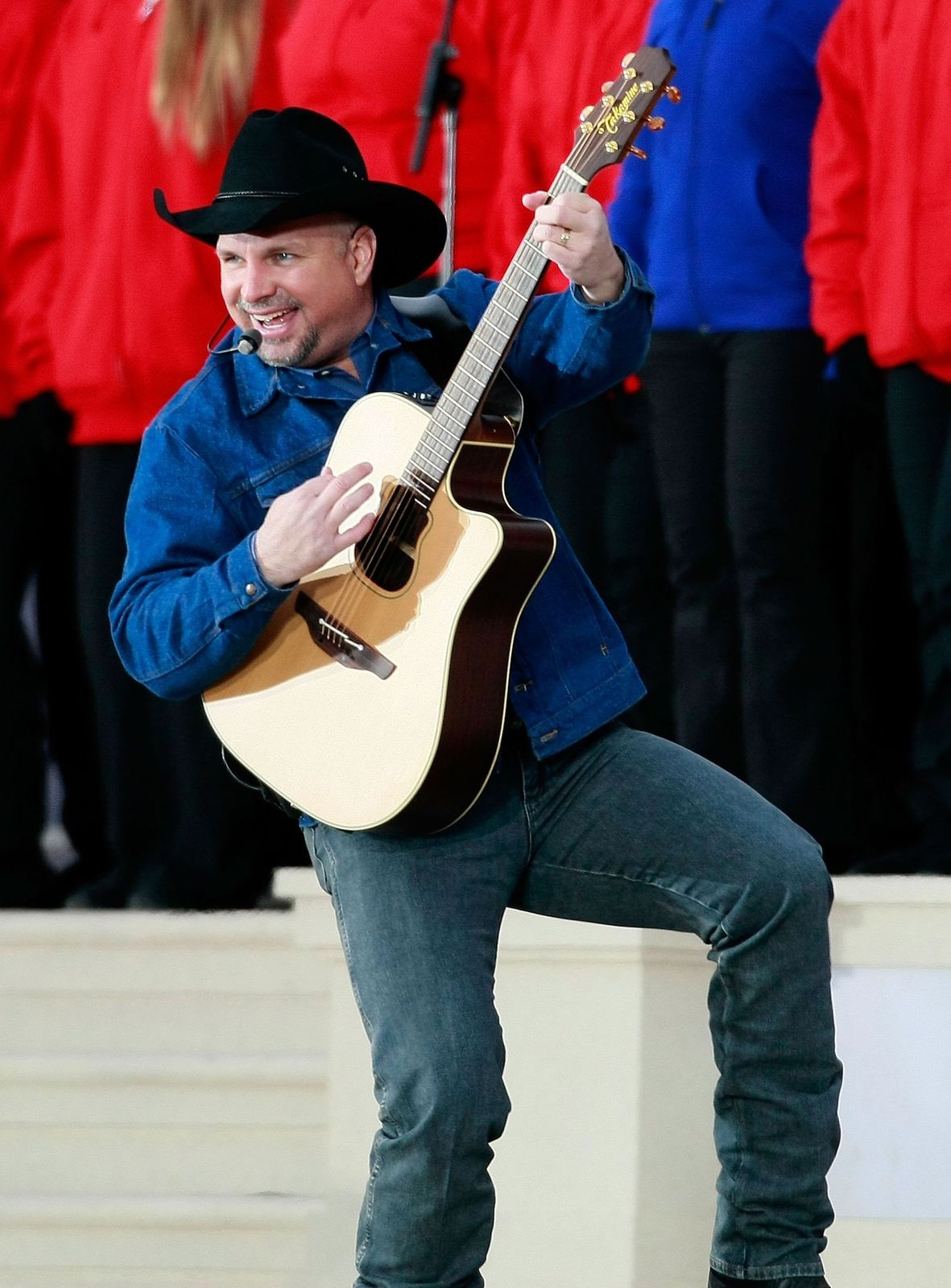 Garth Brooks at "We Are One: The Obama Inaugural Celebration At The Lincoln Memorial" on January 18, 2009 | Photo: Getty Images
BROOKS' FIRST MARRIAGE AND DIVORCE
On May 24, 1986, Brooks married for the first time to songwriter Sandy Mahl. Six years after tying the knot, the couple welcomed their first child and daughter Taylor Mayne Pearl in 1992.
They welcomed two more daughters, August Anna and Allie Colleen, in 1994 and 1996, respectively.
However, they separated in March 1999 and announced on October 9, 2000, that they were planning to divorce. On November 6, 2000, the couple filed for divorce, finalized on December 17, 2001.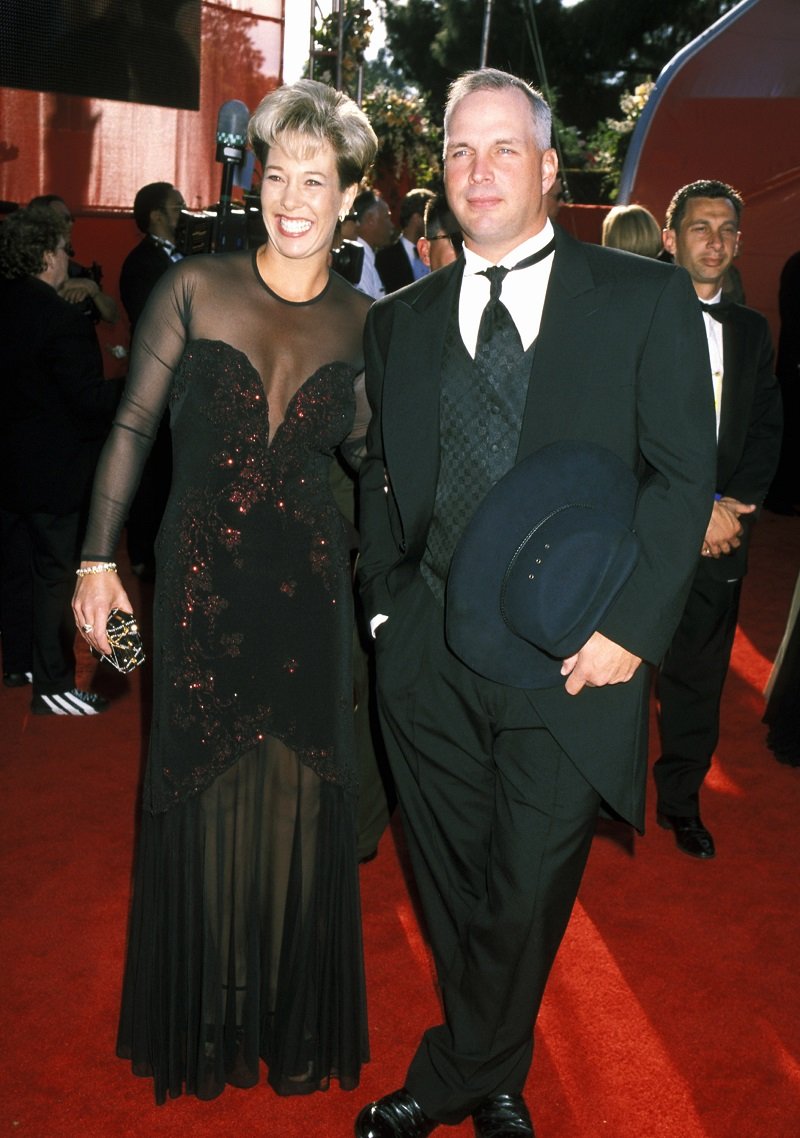 Sandy Mahl and Garth Brooks at Shrine Auditorium in Los Angeles, California on March 26, 2000 | Photo: Getty Images
BROOKS RETIRES FROM MUSIC
At the time of the divorce, Brooks decided to quit music and raise his three daughters. Since then, he opened up about why his marriage with Mahl failed and why he left music.
In December 2010, he spoke to the late CNN host Larry King about quitting music. When King asked him why he left music, he said:
"Well, Sandy and I were getting a divorce. And I couldn't depend on Sandy to carry my load for me anymore."
Brooks explained that he and Mahl had three children, developing their unique personalities and already asking many questions about his whereabouts.
The singer was always busy with tours, music engagements, and so much more, which made him unavailable. He revealed that part of his agreement with Mahl was retiring from music, stopping touring, and moving to Oklahoma.
Brooks further explained they agreed that despite getting divorced and added that couples can stop being husband and wife but cannot stop being parents to their kids.
MAHL'S TAKE ON HER DIVORCE FROM BROOKS
Mahl opened up about her divorce from Brooks in a two-night A&E special documentary titled "Garth Brooks: The Road I'm On," which aired in 2020.
The talented songwriter revealed that things got increasingly difficult for her and Brooks after he rose to fame. She explained that people constantly wanted her ex-husband.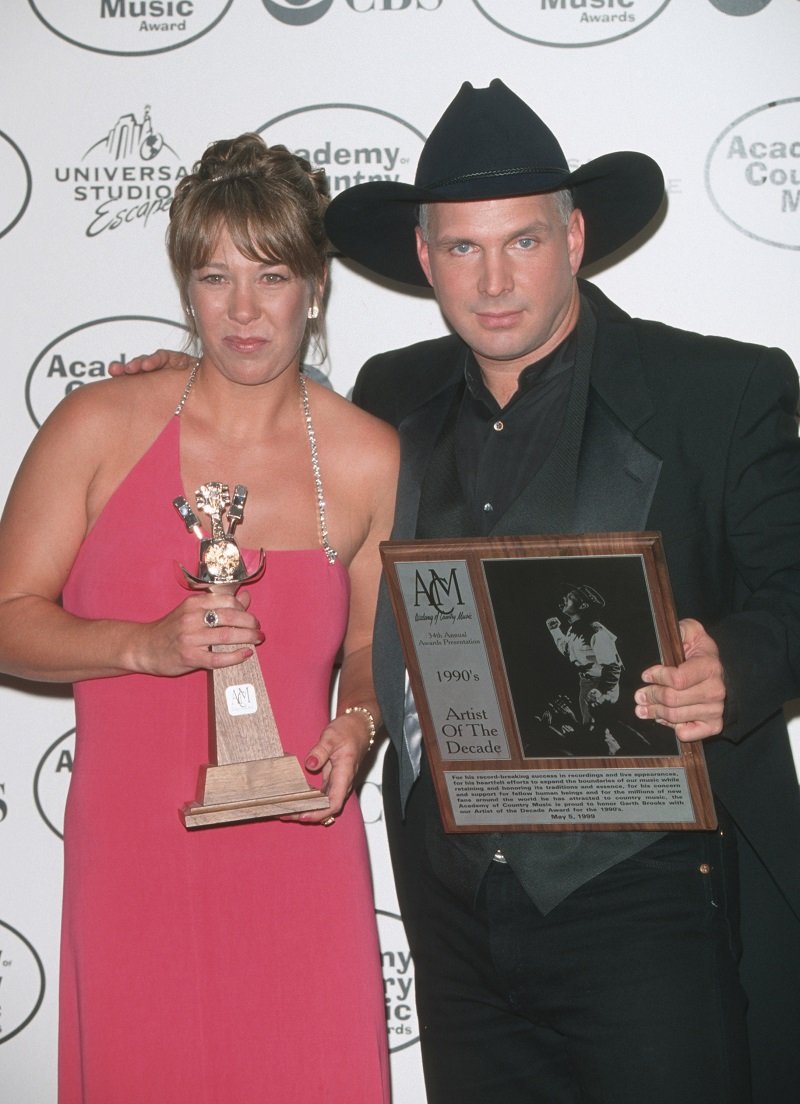 Sandy Mahl and Garth Brooks in Universal City, California on May 05, 1999 | Photo: Getty Images
Mahl said there were times Brooks was gone for eight to ten weeks, and then when he came home, he would have to attend parties, award shows, or other events.
Such happenings caused Mahl and Brooks to grow apart very quickly. She admitted that neither of them had stopped to think about how their successes would change their lives.
After Brooks watched Mahl narrate her side of the story in the documentary, he expressed surprise at what she said about their relationship.
He said she was phenomenal and admitted that he was gone so much on the road during their marriage, adding that there were things he guessed Mahl was trying to tell him that he did not hear until the documentary.
Brooks then revealed that he just saw Mahl and hugged her harder than he ever did because he now knew things he did not hear before or things she did not say until the documentary.
BROOKS' LIFE AFTER RETIREMENT
The period after Brooks' marriage fell apart, and his retirement from music was not an easy one. He lost his mom, which made things more difficult as she was his biggest fan and a source of constant support.
Brooks said a lot of real-life was hitting him in that period. However, he was convinced he needed to retire and focused on being there for his kids while the world speculated on his potential return.
He and Mahl co-parented their daughters effectively and took turns taking them to school or having them sleep over at each other's places. Hence, the girls saw both their parents every morning and night.
Brooks and Mahl co-parented that way because they knew it was right for their kids. He said it was simply because if one does what is right for their kids, they will do the right thing for themselves.
In a 2015 chat with People, Brooks revealed people questioned his decision to quit music. However, he had no disappointments as he believed nothing beats being a father. He admitted that adjusting to fatherhood was not always easy.
He knew his daughter's faces but did not know their personalities. His solution was to mix disciplining his daughters with fun. As a result, he eventually flourished in his daddy duties as he partook in all of his kids' activities.
Brooks' time with the kids also taught him valuable lessons as a dad. He described children as the greatest joy and heartache one will ever have.
BROOKS' SECOND MARRIAGE
Brooks met his second wife, Trisha Yearwood, 13 months after tying the knot with Mahl. He once disclosed that after meeting her for the first time, he felt like he had just met his wife.
During an appearance on "Ellen DeGeneres Show," Brooks said Yearwood was someone he enjoyed being around and that they had so much in common. After divorcing Mahl, he started dating Yearwood. They got engaged in 2005 and tied the knot on December 20, 2005.
Surprisingly, Mahl supported Brooks's marriage to Yearwood as she saw the latter's positivity to their family. Hence, she felt it was a good move for her ex-husband and their daughters.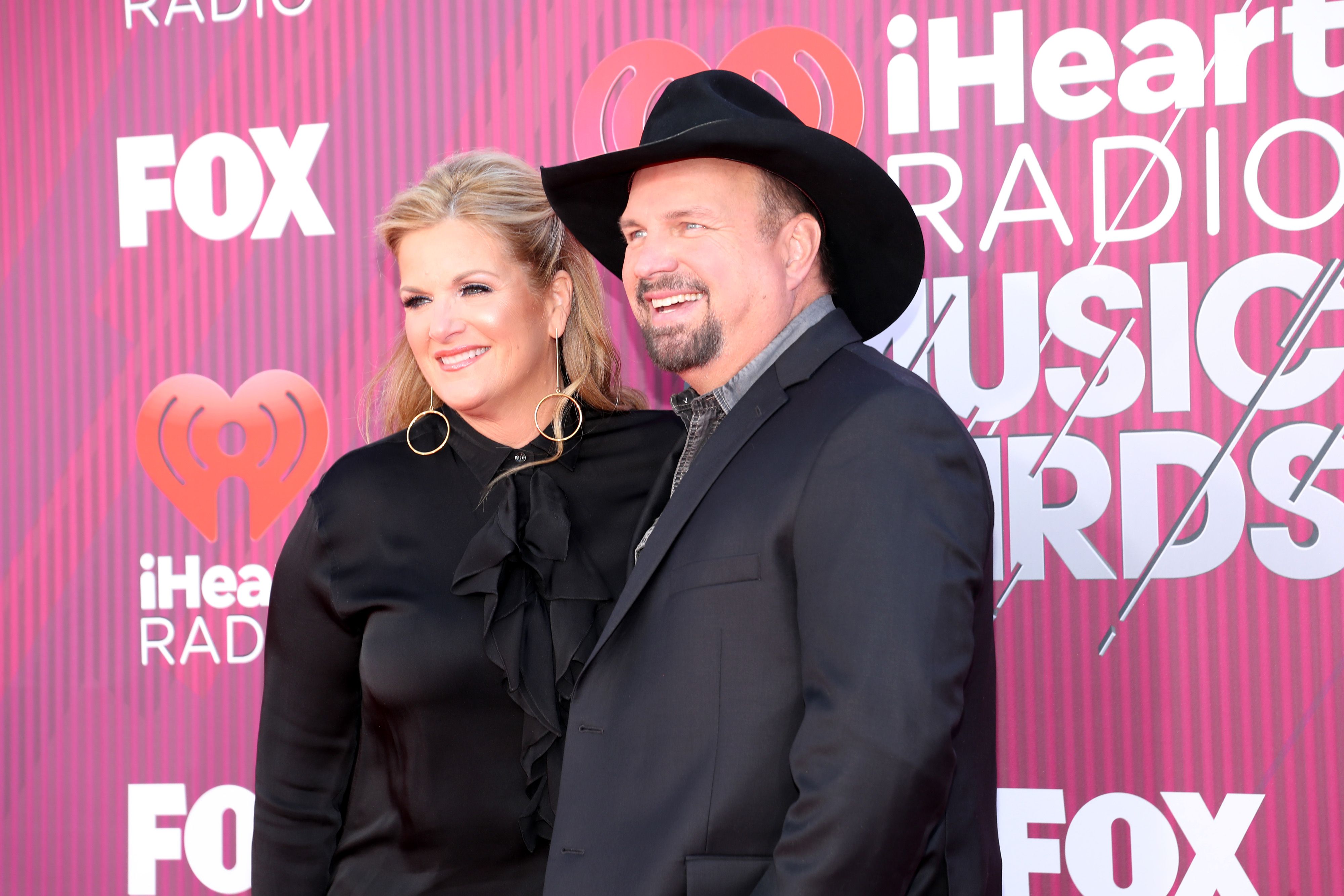 Trisha Yearwood and Garth Brooks at the 2019 iHeartRadio Music Awards on March 14, 2019 | Photo: Getty Images
After marrying Brooks, Yearwood had to figure out how she fits into his daughters' lives. In a May 2021 chat with People, she revealed that she had no experience with kids before marrying Brooks.
Hence, she did not know what to do with his three daughters. However, Brooks was a wonderful mentor who taught her how to be a parent.
He told her she would find her way with each of the girls and advised her not to be their best friend or their mother. Many years after coming into the girls' lives, Yearwood says they have given her a lot of grace as a parent. She revealed:
"They let me learn my way and allowed me to be that third parent in their lives. They were a gift that I didn't know I needed. I didn't know how much children brought into your lives..."
Now, all of Brooks' daughters are college graduates. August made him a grandfather for the first time after she gave birth to a daughter named Karalynn, who she shares with Chance Michael Russell.
Brooks eventually returned to music and has gone on tours with Yearwood, a country singer, and a cookbook author.
The couple is happily married, while Brooks maintains a good friendship and co-parenting relationship with Mahl. So it is right to say that everything turned out well for all of them in the end.
Please fill in your e-mail so we can share with you our top stories!