Trisha Yearwood & Garth Brooks Give Special Gift to President Jimmy Carter & Wife Rosalynn for Their 75th Wedding
Former president of the United States, Jimmy Carter, and his wife Rosalynn recently celebrated a huge milestone, and the more than 300 guests they invited to the party came bearing gifts for the couple.
Former President Jimmy Carter and his lovely wife Rosalynn celebrated their 75th wedding anniversary just recently, in the company of 300 of their closest friends and family.
On the guest list were Trisha Yearwood and her husband Garth Brooks, and they came in bearing a meaningful gift for the former first couple - a 1946 classic convertible.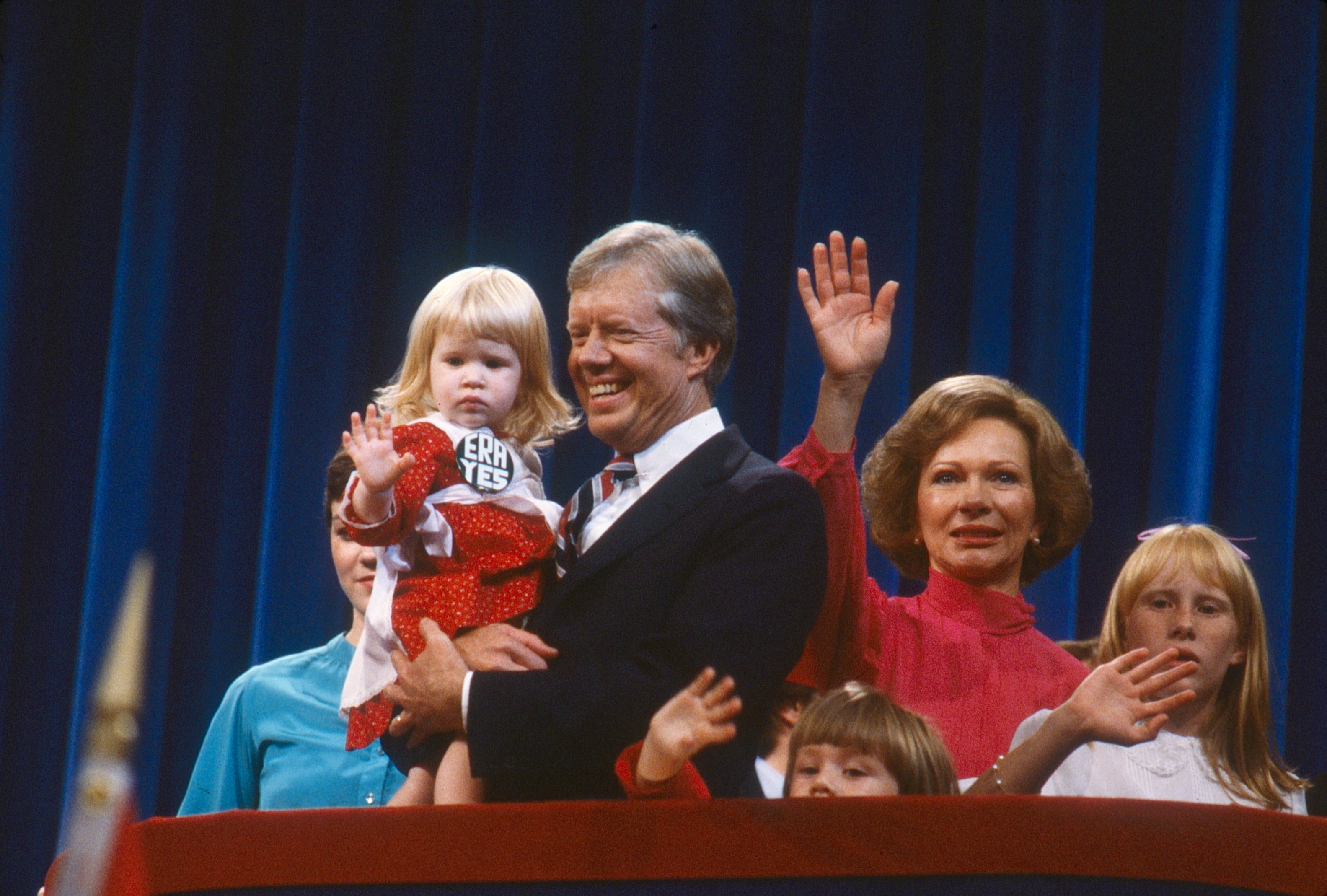 The country music icons presented the red car as a meaningful tribute to the year the former first couple got married, in 1946. A friend of the Carter's says the car was brought into Carter's Plains, Georgia home on Wednesday.
The secret service stored it in their compound, so the couple could not see it until the big day on Saturday.
The Carters are said to have received the gift with a lot of excitement. Jill Stuckey, a friend of the Carter's, recalls their reaction to the gift, saying:
"Bright eyes and big smiles and a very exciting time, and it was so special because of the people that were here from all aspects of their lives."
Trisha Yearwood and Garth Brooks are also veterans of a long-lasting marriage, having married 15 years ago. The couple, speaking on the Ellen Degeneres Show, shared their secret to marriage.
Brooks says they treat their marriage like a duet, and they make each other feel like stars. Yearwood weighs in on the issue, saying that the most important thing is to find a creative way to deal with their partner's annoying habits. 
And the two may just have taken inspiration from the Carters, who have been married for the last seven decades and a half. 
The couple also never runs short of activities to do together, which helps them stay close.
Contrary to Jimmy, who had many girlfriends during his earlier years, Rosalynn always thought she'd die an old maid. But when Jimmy returned from the Naval Academy in Annapolis, a surprise awaited him.
Rosalynn, who had always been close to the Carters, was Jimmy's sister Ruth's best friend. Eighteen at the time, Rosalynn plotted with Ruth to get together with Jimmy, and whenever he was home, Ruth would invite Rosalynn over.
 She would rush over to the Carter house but would find Jimmy gone. This one time, though, Jimmy was in the car with Ruth and her boyfriend when they saw Rosalynn and invited her to watch a movie with him. He recalls:
"I just felt compatible with her. She was beautiful and innocent, and there was a resonance...I kissed her on that first date. I remember that vividly."
He remembers telling his mom that he was going to marry Rosalynn and that February, Jimmy proposed. Rosalynn, who still wanted to go to college, turned down his proposal, but they became officially engaged three months later.
In July of 1946, the couple married and, a year after that, had their first child, Jack, and three more, Chip, Jeff, and Amy, in the years that followed. 
The first years of their marriage were spent traveling around the country due to Jimmy's postings in the military. Jimmy says he always consulted Rosalynn in his big decisions, such as leaving the Navy.
It has not been all rosy, but the couple says they long figured out how to deal with their differences. Jimmy says Rosalynn gives him space to work on his projects. The couple also never runs short of activities to do together, which helps them stay close.