Tisha Campbell Melts Fans' Hearts with Sweet Photos of Her Sons Ezekiel and Xen Martin Smiling
Acclaimed actress Tisha Campbell is one proud mom as she posted photos of her sons Ezekiel and Xen Martin and remarked about their sweet smiles.
Tisha Campbell is a doting mother to two lovely boys—Xen, 19, and Ezekiel, 11– whom she shares with her ex-husband, actor Duane Martin. Recently, the acclaimed actress gushed about the boys' smiles in a post on Instagram.
The first photo showed Ezekiel flashing a megawatt smile while lying down in bed in a sleeveless gray shirt. In the other picture, Xen looked all grown-up as he smiled at the camera while holding a phone in one hand.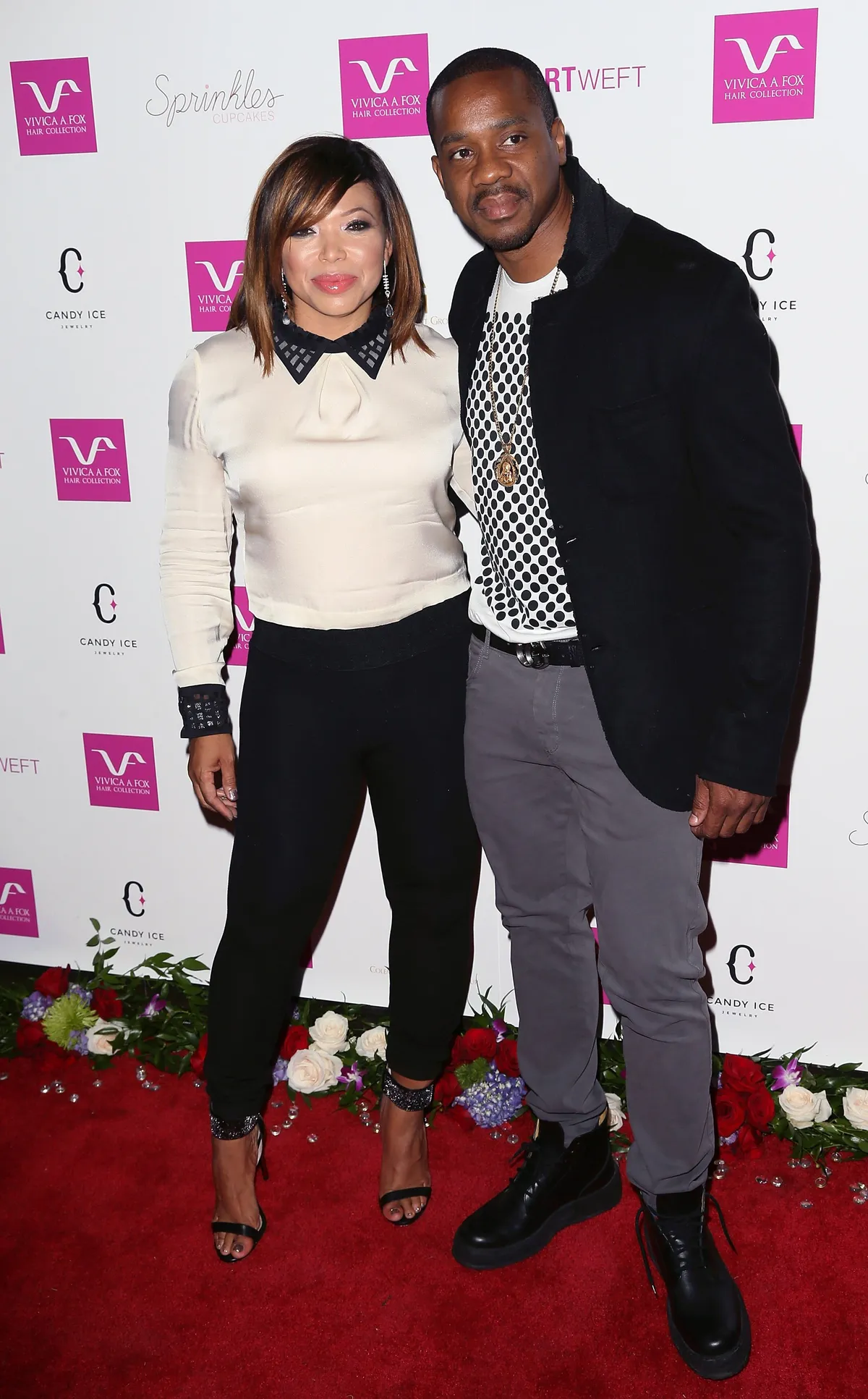 Looking dapper, Xen donned a black long-sleeved white shirt. Both good-looking boys sported short hair. Their 52-year-old mother could not help but rave about their smiles,
writing
in the caption:
"...but when they smile at me? Nothing else matters."
Her hashtags read "true love" and "happiest time of my life." Her post melted hearts on Instagram, with more than 12,000 fans liking the photo and several others dropping heartfelt messages in the comment section.
Among them was renowned TV show host Sherri Shepherd who exclaimed that the boys' smiles would get Campbell through so much. Other adoring fans remarked about how fast the actress's sons seemed to be growing up.
Many have been following Campbell's journey through motherhood. Last year, the award-winning actress delighted her fans when she announced the news of Xen getting into his college of choice.
The "My Wife and Kids" star feels lucky as a mom despite her failed marriage to their dad.
Speaking on "The Real," Campbell also spoke candidly about the joys of parenting Xen, who was diagnosed to be on the autism spectrum when he was two years old.
She admitted she had stopped hoping Xen would go to college but his condition could not stop the determined boy from achieving his dreams, and his proud mother has always been there with him to witness every little and huge achievement of his.
Campbell, a staunch advocate for greater awareness of autism, has produced a short film and a children's book about the condition. She has specially called for early intervention for African-American children.
The "My Wife and Kids"  star feels lucky as a mom despite her failed marriage to their dad. Campbell and Martin had their divorce finalized in December 2020. They announced their split in 2018 after more than 20 years of marriage.
Campbell earlier opened up about the fears she had following their breakup. She revealed that she had almost nothing in her bank, and she felt she had to start all over again after she split from Martin. 
Campbell and the "All of Us" actor's publicized split was marked with reports that she allegedly suffered physical, emotional, and mental abuse during their marriage. But the actress appears to be moving on quite well.
One heartwarming moment that happened to Campbell after her split from Martin took place on "The Real" when she reunited with her long-lost sister, Ellen Lindsay. They had an emotional reunion that left viewers in tears.