'American Idol' Judge Lionel Richie's Girlfriend Lisa Flaunts Her Legs Wearing a White Onesie
Lionel Richie has described his younger girlfriend as a safe haven but has admitted that she is extremely stunning as well, and if her Instagram posts are anything to go by, this is more than true. 
"American Idol" judge Lionel Richie's younger girlfriend Lisa Parigi recently shared a stunning snapshot. In the Instagram photo, she flaunted her legs while dressed head-to-toe in a onesie.
The post consisted of two pictures of her wearing the cool attire. In both photos, she sits on the stairs with one leg up, staring deeply into the camera, her sharp eyes piercing through the lens.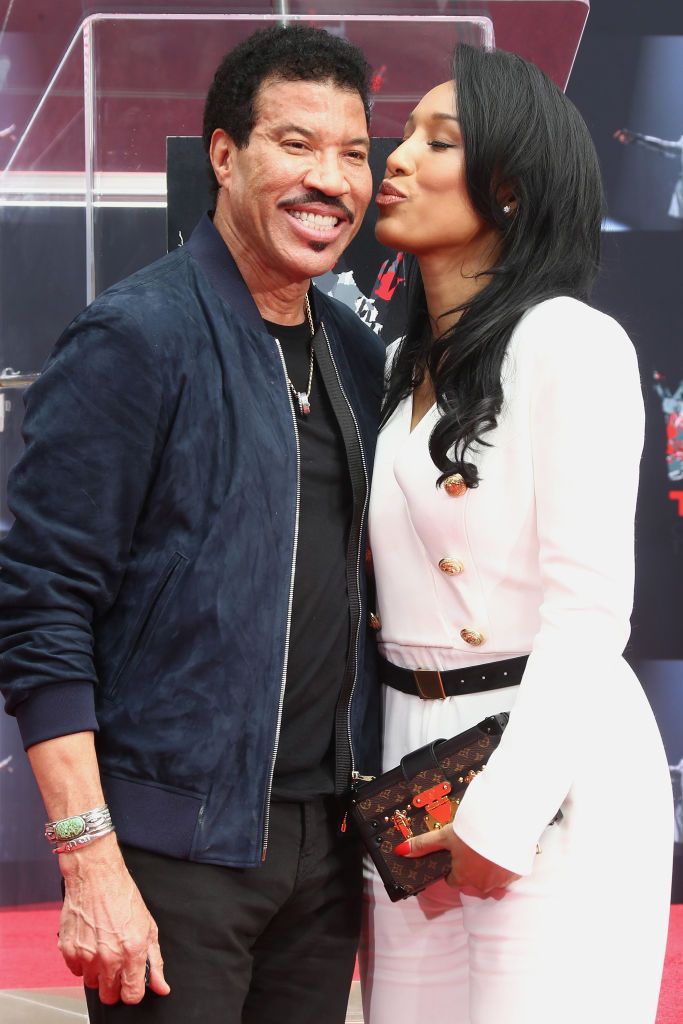 FASHIONABLE TOMBOY
Parigi's onesie appeared light, high-class, and comfortable with a tomboy edge, which was emphasized by her white sneakers. Taking to the caption, she wrote: 
"Time to make some waves... in my onesie...🐚🌴."
Although it had a touch of masculinity, the feminity of the attire was also present, with the light material, combined with Richie's partner's sleek dark and ultra-feminal tresses. 
A FEMININE TOUCH
Her watch and ring also added to the ladylike touch of the outfit. Parigi's nude make-up and nail polish relaxed any hard edges in the look and blended in with the staircase's shades.
Talking about her favorite Richie song, the gorgeous woman said it was "Stuck On You." 
Followers and fans set the comment section ablaze with hearts and compliments about how she looked and her ensemble. They left behind them a decent amount of just over 300 likes in total. 
MARRIAGE MAYHEM
Speaking about his younger girlfriend, Richie has confessed that she is gorgeous but emphasized that she is highly intelligent too. Speaking about the possibility of the two getting married, he expressed: 
"Marriage, on the other hand, is a very different issue, it's a bad idea for men."
Richie started off marrying his high school sweetheart until they divorced after whispers that he was having an affair, after which he dated his rumored mistress. Eventually, he began dating Parigi in 2014.
WHAT ABOUT CHILDREN? 
There is, admittedly, quite a large age gap between Parigi and Richie, with the singer being around 70 years old. However, the two are open to the idea of having children together. 
So far, there has been no real news of any kids on the horizon. However, the two love birds do own a dog called Sylvester together. 
Parigi is more than just a girlfriend to a famous singer and "American Idol" judge. This entrepreneur has an interesting heritage being Chinese, Caribbean, and Swiss, and as a result, is fluent in many languages. 
She is also the CEO of The Estate Collection, which specializes in selling fragrance oils and candles. Talking about her favorite Richie song, the gorgeous woman said it was "Stuck On You."