Lionel Richie Is Happy & in Love at 71 — His Sweetest Moments with His Longtime Girlfriend Lisa
Iconic singer Lionel Richie is happily in love with his longtime girlfriend, Lisa Parigi. At 71, the "American Idol" judge's affectionate personality has not faded and he constantly shows it to his beautiful partner.
Lionel Richie has been one of Hollywood's most successful balladeers since the 1980s. His soulful voice has left many women crushing on him, but there's one woman who caught his attention.
Lisa Parigi has captured the multi-Grammy Award winner's heart. Since 2014, the couple has been inseparable. Here are eight sweet moments between the two lovebirds that are sure to melt your heart.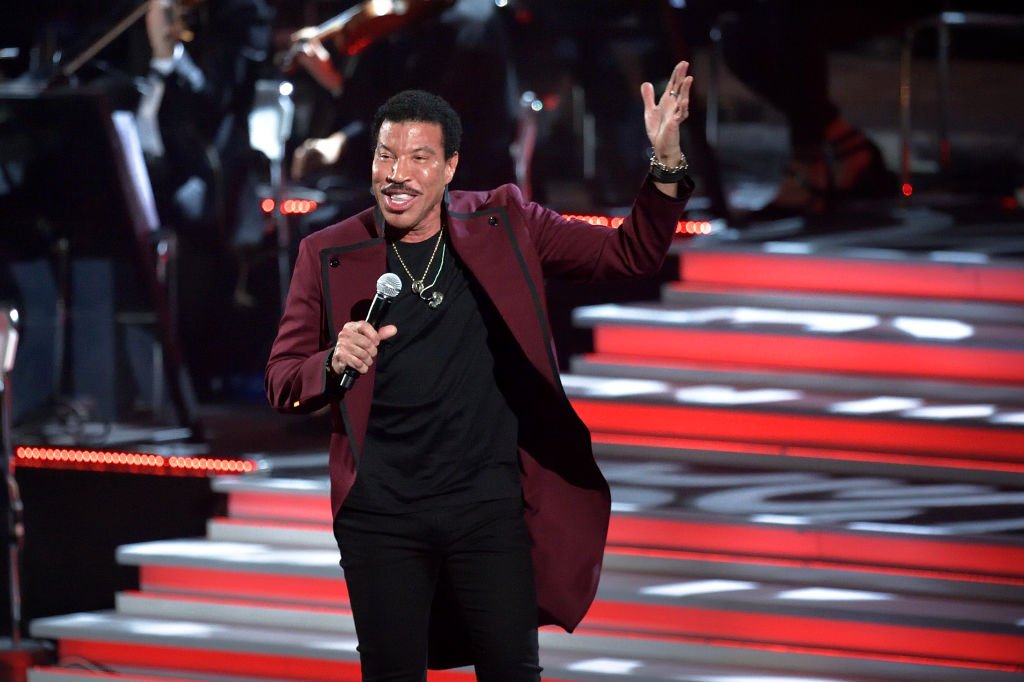 A HOPELESS ROMANTIC
Richie admitted in an interview with People that he is a "hopeless romantic." After two divorces, the iconic singer found love in Parigi who is of Swiss, Chinese, and Caribbean descent.
The singer described Parigi, who speaks four languages, as an extremely beautiful and smart woman. She helps Richie deal with the latter's busy world.
PARIGI AS RICHIE'S SAFE SPACE
Amid Richie's popularity in Hollywood, the world-renowned singer feels that he is out of harm's way whenever Parigi is around. He said:
"At this time in my life when you can be so jaded about things, [my girlfriend] Lisa kind of makes everything feel a bit safe."
COOL WITH HAVING CHILDREN
Earlier, Richie said that he is open to the idea of having children with Parigi who is also "cool" about the possibility of having a child with the music legend.
Though the romantic couple does not talk much about having children at home, Richie and the candle collection entrepreneur share one dog-child named Sylvester.
A SWEET AND LOVING PARTNER
Within the six years of their loving relationship, Richie treated Parigi as a top priority in his life, along with his children. He has also showered the lifestyle blogger with love in every way possible.
When Lisa celebrated her birthday on October 3, Richie threw her a sweet birthday dinner at home with his family amid the COVID-19 pandemic. Richie is indeed a sweet man.
SUPPORTIVE PARTNERS
Parigi has been supportive of Richie's musical career and his deep passion for singing. The former model has also been supporting him with his new perfume business.
In February, Richie launched his new fragrance line, "Hello," in Los Angeles. The couple is living proof that showing support to one's partner is one of the keys to a long-lasting relationship.
THE COUPLE'S BASKETBALL DATE
Other than career and business, Parigi also recently shared a light moment with Richie while watching a basketball game at the Staples Center. Richie is a huge fan of the Los Angeles Lakers basketball team.
Parigi shared a picture of herself and Richie sitting by the basketball sidelines. The singer clearly enjoyed watching the game with his beautiful girlfriend.
THE YIN AND YANG
The saying that opposites attract holds true for Richie and Parigi. For several decades, Richie has had highs and lows in his career in the music industry.
But amid the challenges, Richie knows that Parigi is there to take away his worries. He finds assurance in Parigi and considers her his haven whenever his world gets crazy.
LOVE DESPITE AGE-GAP DIFFERENCE
Richie and Parigi are living proof that age is just a number when it comes to love. The famed singer-songwriter has been through ups and downs in his relationships, but he never gave up on love.  
Having his girlfriend for a long time has been Richie's most wonderful blessing in life. It is a special bond he wants to nourish and maintain in the many years to come.
Parigi, along with Richie's three children, recently honored the music icon with a touching tribute which featured rarely seen family photos for his birthday and Father's Day. It was a sweet gesture that Richie deeply appreciated.
It was a double celebration for Richie. Parigi took to Instagram to share Richie's pictures with his children enjoying a family picnic as he helped himself with a chocolate cake.