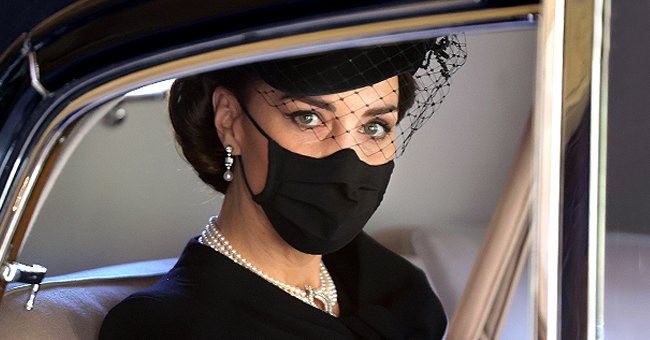 Getty Images
Kate Middleton Dons Gorgeous Earrings Given to Queen Elizabeth at Her Wedding With Prince Philip
Kate Middleton honored Queen Elizabeth through her choice of jewelry as the Monarch finally laid her husband, Prince Philip, to rest.
All eyes were on the royal family on Saturday as they came together for the funeral of Prince Philip. All royal attendees were clad in formal black attire and with black face masks amidst the global pandemic.
The Duchess of Cambridge's carefully put-together outfit was particularly striking as she chose jewelry from the Queen's collection. It was quite a meaningful gesture as her Majesty laid her husband to rest that day.
Kate Middleton donned a long black coat with oversized bow detail in front, a black fascinator, and a netted black veil during the interment. She paired the outfit with the Queen's four-strand Japanese pearl choker necklace with a diamond clasp in front.
The Monarch reportedly had the piece of jewelry made using pearls gifted by the Japanese government. In 1983, the necklace made an appearance as the Queen attended a royal engagement in Bangladesh.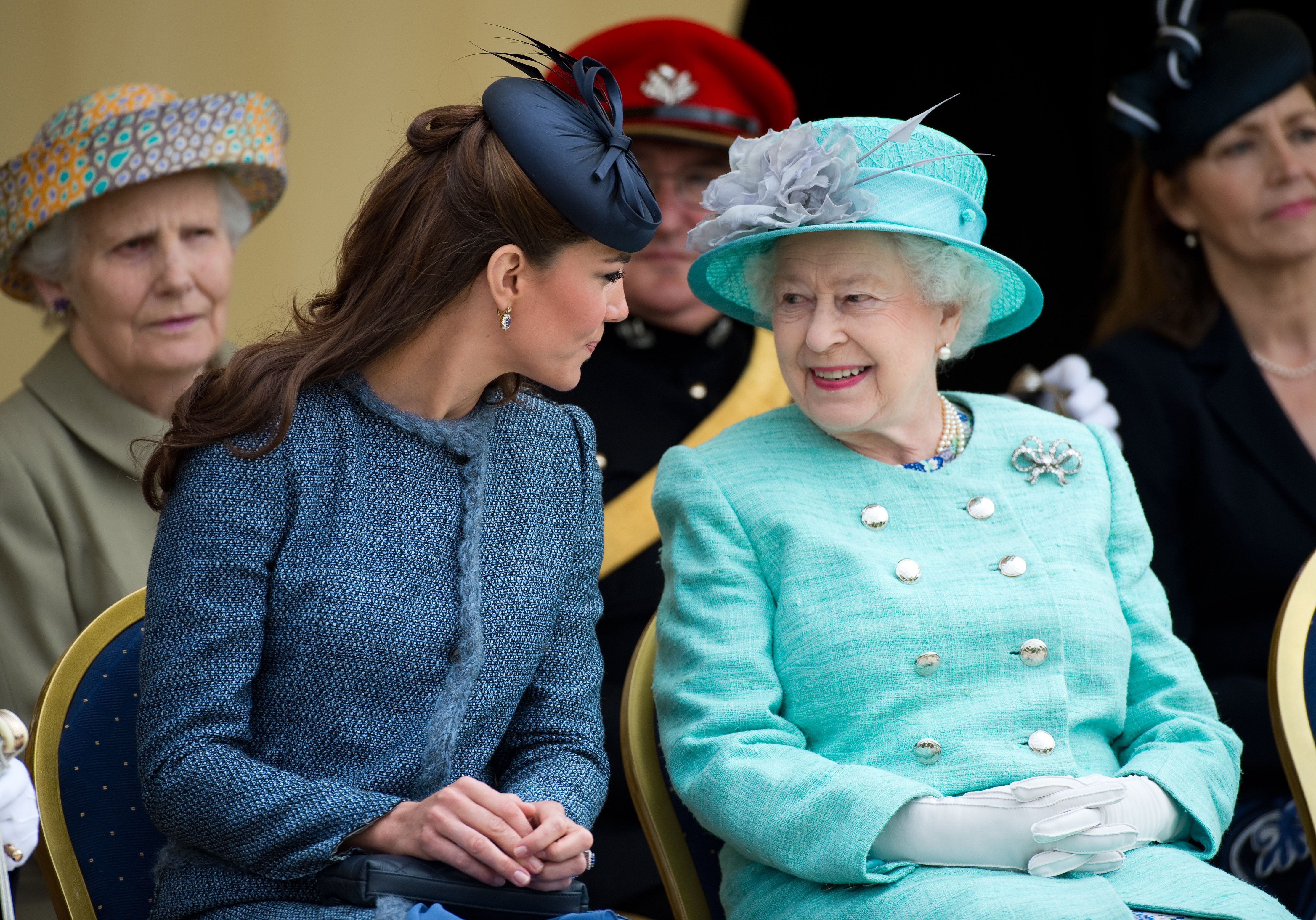 Queen Elizabeth II and Catherine Middleton at Vernon Park during a Diamond Jubilee visit to Nottingham on June 13, 2012 in Nottingham, England. | Source: Getty Images
Princess Diana also wore the gorgeous necklace to a state banquet in the Netherlands a year before. Middleton had previously been seen wearing the pearls to the 70th wedding anniversary event of Queen Elizabeth and Prince Philip.
Frogmore was the couple's home when they welcomed their firstborn, Archie.
During Sunday's funeral, the mom-of-three also wore Bahrain diamond and pearl drop earrings, which were gifted to the Monarch by the leader of Bahrain during her 1947 wedding to Philip.
At that time, the Bahrain ruler presented several large pearls to the bride, two of which she used as the bottom of the dangling earrings. Middleton famously wore the set twice in the past -- during Remembrance Sunday in 2016 and at Balmoral in 2018.
After the funeral, Middleton was spotted walking on the castle grounds with her husband, Prince William, and brother-in-law, Prince Harry, who made his way back to England after relocating to California for over a year.
Philip's memorial service marks the first big event where the three were seen together again since last year. During his stay in the country, Harry moved into Frogmore Cottage in Windsor, where he resided with Meghan Markle.
Here, the prince kept himself isolated amidst the COVID-19 pandemic. Harry flew back alone as his heavily pregnant wife did not receive medical clearance to fly in the situation.
Frogmore was the couple's home when they welcomed their firstborn, Archie, and after they first lived in the Nottingham Cottage. Since leaving the UK, Harry and Markle allowed Princess Eugenie and her family to stay in Frogmore.
Please fill in your e-mail so we can share with you our top stories!