Fast Facts about Mark & Donnie Wahlberg's Mom Alma — from Battling Dementia to Raising 9 Kids
The Wahlberg family matriarch Alma Wahlberg died at 78 after battling with dementia. Her famous sons Mark Wahlberg and Donnie Wahlberg paid glowing tributes to her. 
The Wahlberg family has been thrown into mourning for the demise of their beloved matriarch, Alma Wahlberg. Mark took to his Twitter page on Sunday to announce his mother's death. 
He shared a picture and captioned it, "My angel. Rest in peace." Alma was famous for her appearances on the Wahlberg family A&E series "Wahlburgers." Here are fast facts about her.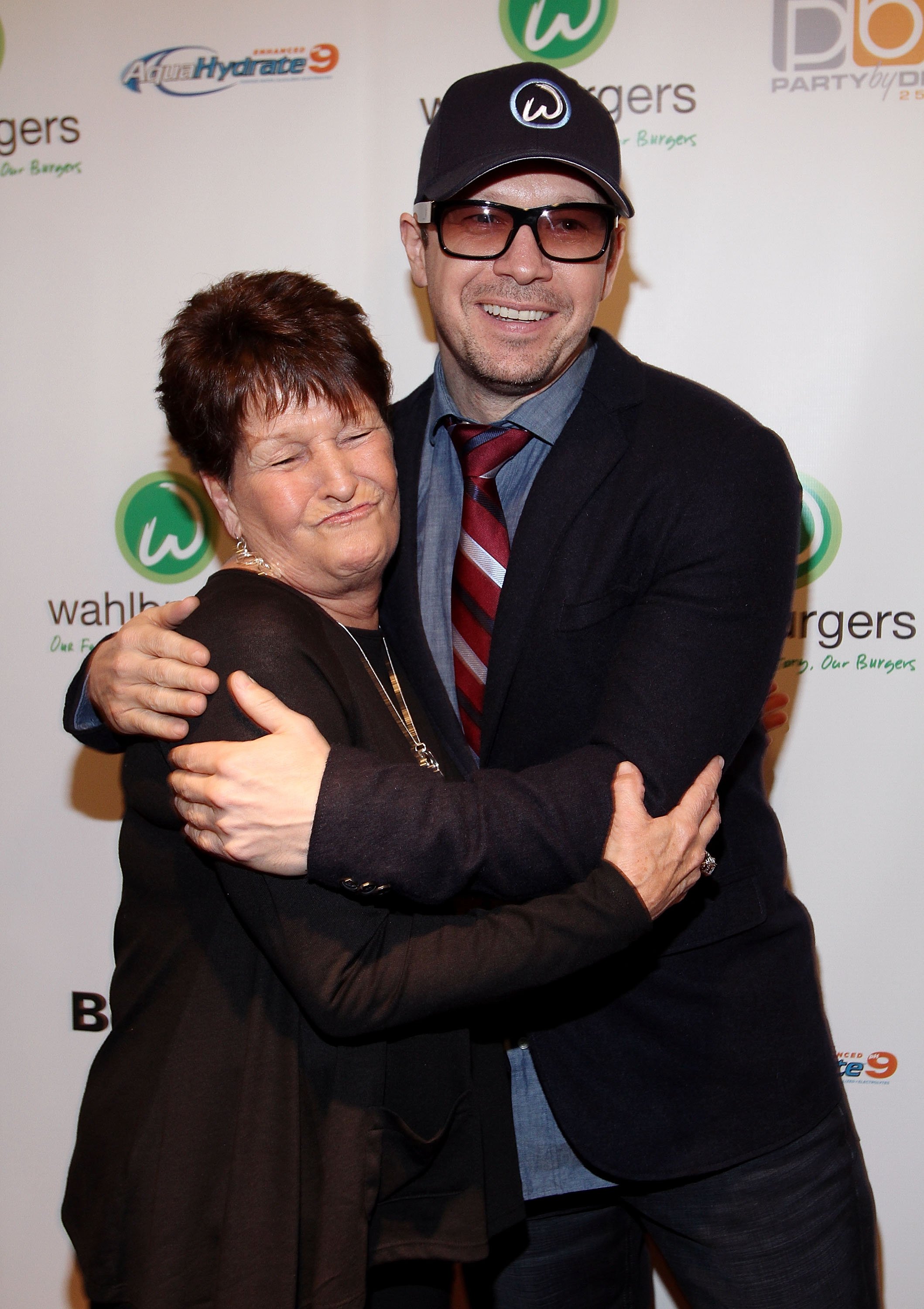 A MOTHER OF NINE
Alma was a mother of nine kids, including her famous sons Mark and Donnie Wahlberg. Her other kids include sons Arthur, Paul, Jim, Robert, and daughters Michelle, Debbie, and Tracey. 
She shared her nine kids with her late husband, Donald Wahlberg, who died in 2008. The couple was married for 17 years and lost their daughter, Debbie, in 2003. 
Mark Wahlberg and Donnie Wahlberg are mourning the loss of their mother Alma with heartbreaking tributes. 💔 https://t.co/QJB69tvKH7 pic.twitter.com/qKVVzZZomc

— E! News (@enews) April 19, 2021
Alma spoke to Today's Sheinele Jones in a 2018 episode of "Through Mom's Eyes" and revealed what it was like to raise nine children. When asked how she did it, the proud mon said she was not quite sure.
There were times she was unsure about doing it. She further said that the hardest part of raising her kids was when they were small, adding that cooking every day was a challenge. 
My angel. Rest in peace. pic.twitter.com/m2Xm9AOkSj

— Mark Wahlberg (@markwahlberg) April 18, 2021
SHE ALWAYS LOVED HER KIDS
During a reported interview, Alma expressed her deepest love for her family. The loving mom raised all her kids in Boston, said she did not know how she could bring them up. 
Alma confessed that she did not think she knew what she was doing but was only trying to keep up with her kids, adding that she loves them very much. 
SHE APPEARED ON "WAHLBURGERS"
Alma was a regular fixture on the reality television show "Wahlburgers," which ran from 2014 to 2019. The series followed the family's attempts to expand their business and work at Paul's Boston-based burger chain, Alma Nova, named after his mom. 
Alma was initially hesitant to be on the show, but her sons convinced her, joking that she could talk to a wall and won't have any difficulties in front of a camera. 
Donnie and Mark Wahlberg have shared via social media that their mother, Alma, has died. Our hearts go out to her nine children and all of her family, friends and loved ones. #RIP pic.twitter.com/D153XjekYy

— WCVB-TV Boston (@WCVB) April 18, 2021
SHE BATTLED WITH DEMENTIA
Last July, Donnie opened up about his mother's deteriorating health amid the COVID-19 pandemic. He shared a picture of him and her hugging after he visited her and captioned it:
"I know that so many of you have asked how my mom Alma is doing. During my visit, she didn't remember much, and was often confused, but somehow she was still Alma."
He further said Alma still lights up a room and makes him smile, adding that she was still stubborn and loved him. He thanked his fans for their well-wishes and sent his heartfelt love and sincerest wishes to those away from their loved ones. 
Wahlberg Family Matriarch Alma Dead at 78 After Facing Dementia: 'Epitome of the Word Grace,' Says Donnie​ https://t.co/gXlecH3tBP

— People (@people) April 18, 2021
TRIBUTE TO ALMA
Following Alma's death at 78, Donnie penned a lengthy and heartfelt tribute to her on his Instagram page. Accompanying his post was a video of Alma's beautiful moments with her family. Donnie's caption read: 
"For Alma 🙏🏼🕊❤️ I'm so blessed to have been brought into this world by, raised by, taught by, and set on my life's path by such an amazing woman."
Donnie said his mom shaped him into the man he is, adding that she was the most loving human being he has ever known. May Alma's soul rest in peace.