Bindi Irwin Posts a New Photo of Her Daughter Grace — See How Adorable She Looks
Bindi Irwin shared a new photo of her daughter Grace to the delight of fans. The toddler was all shades of adorable in a cute onesie from the Australia Zoo collections.
At just three weeks, Bindi Irwin's daughter Grace is pulling her hearts with her intense cuteness. Yesterday, Bindi blessed fans with a heartwarming photo of the infant while showing a new baby clothes collection.
In the adorable image, little Grace stole hearts dressed in an olive green onesie with a picture of a sleeping wombat on it. The 3-week-old partly opened her eyes and stuck out her tongue as her hands were stretched out.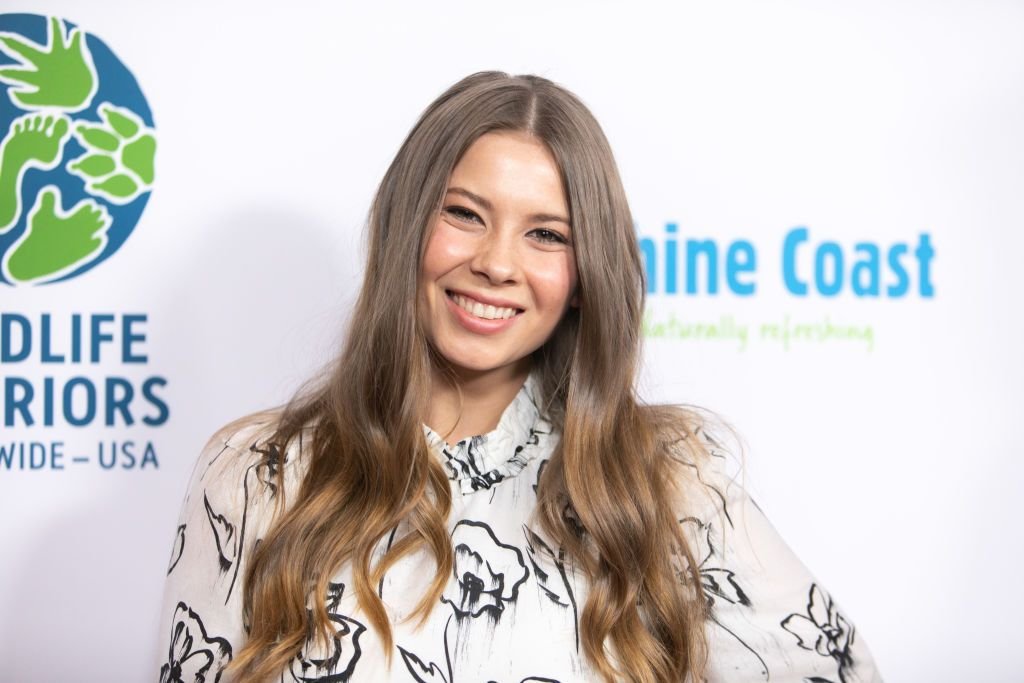 Her head was covered with a light blue cap as she laid on a blanket with drawings of several animals. In the accompanying caption, Bindi gushed over her beloved mini-me, writing:
"Australia Zoo style. Our gorgeous girl in her new Wildlife Warrior outfit supporting conservation."
The television personality explained that she and her husband Chandler Powell collaborated with their team to create the cute children outfits, which are part of a new collection available on the Australia Zoo website.
Bindi rose to fame as a child appearing in her father's famous reality show, "The Crocodile Hunter."
The family-operated zoo also shared the same image, praising Grace Warrior for sweetly adapting to her life as a zoo member. Fans may recall that Bindi and Chandler welcomed their baby girl on March 25.
It was a double dose of celebration for the couple, which also marked their 1st wedding anniversary. In the birth announcement, Bindi shared the unique meaning behind her daughter's names, Grace Warrior Irwin Powell.
She noted that the infant's special middle names pay tribute to her late father Steve Irwin and his impactful legacy as the "most incredible wildlife warrior." Steve passed away in September 2006 at 44.
Fans may recall that Bindi and Powell tied the knot on March 35, 2020, in an intimate ceremony held at the Australia Zoo. The lovebirds had been dating for about six years when Powell popped the question.
Powell got down on one knee on Bindi's 21st birthday, making it a memorable celebration. According to reports, Powell met his future bride in 2003 at the zoo during a visit as part of a national wakeboarding competition.
Bindi happened to be giving the tours that day and the duo instantly connected. However, it wasn't until some weeks later that they interacted after Powell had written a letter to Terri Irwin, asking for permission to keep in touch with her daughter.
Ever since it has been a deep sense of commitment towards each other for the duo, and they have never looked back. Bindi rose to fame as a child appearing in her father's famous reality show, "The Crocodile Hunter."
After his tragic demise, she carried on his legacy starring in her own show titled "Bindi: The Jungle Girl." The 22-year-old currently stars in the family's reality series, "Crikey! It's the Irwins."