New Mom Bindi Irwin Posts a Heartwarming Snap of Her Newborn Daughter Grace Sleeping Peacefully
Wildlife conservationist Bindi Irwin shared a beautiful snap of her new baby, Grace Warrior, on social media. The little one looked adorable as she slept peacefully in her cot.
Zookeeper Bindi Irwin can't have enough of motherhood as she gets accustomed to life as a first-time mom. The 22-year-old shared a picture of her newborn daughter, Grace Warrior, dreaming away as she slept peacefully. The excited mom captioned:
"Our beautiful girl, always dreaming."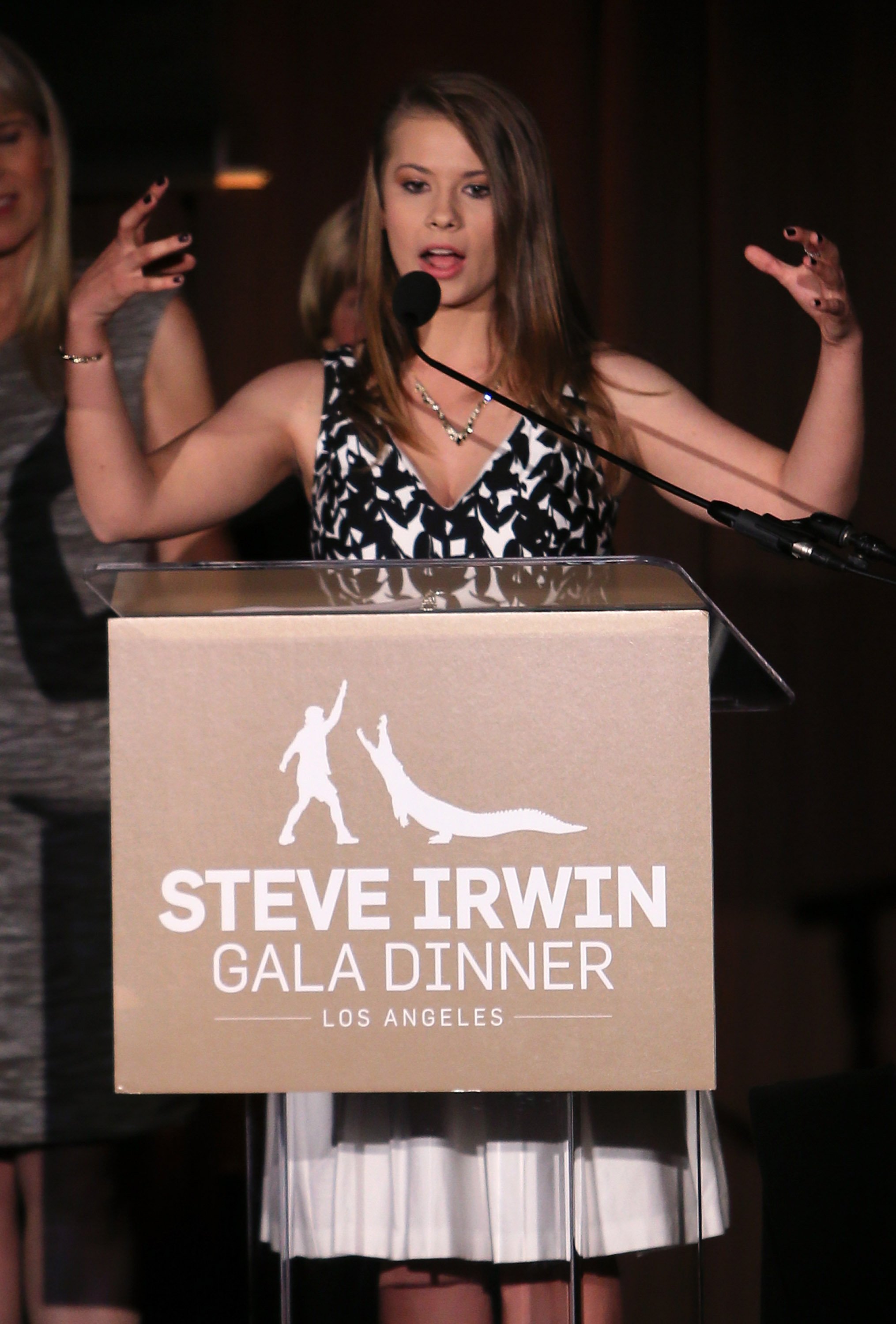 The picture, posted on Tuesday, showed the 12-day-old tucked in a baby wrap swaddle blanket as she slept peacefully in her cozy cot. The placid expression on her face was evidence of her blissful escapades in dreamland.
Fans couldn't have enough of the little one's cuteness in the photo, which garnered over 59,000 likes less than one hour after hitting social media. Sharing photos of the newborn has fast become a delight for the first-time mom, who shares her daughter with her husband of one year, Chandler Powell.
The two welcomed their daughter on March 25 and shared the news of her birth on social media. The couple also disclosed that Warrior's arrival, although earlier than the due date, could not have come at a better time, as it coincided with their first wedding anniversary.
Grace Warrior already had her first crocodile encounter.
Via Instagram, Irwin celebrated "the two loves of her life," first singing odes to her husband for their one-year milestone, then gushing adoringly about their newborn.
She went on to disclose her daughter's name as Grace Warrior Irwin Powell, a nod at the wildlife warrior's great-grandmother, Grace, her late father, Steve Irwin, who was the most incredible wildlife warrior and some of Powell's ancestors.
The 22-year-old, who first outed the news of her pregnancy in August, also shared a family portrait of three of them, which also represented the child's debut Instagram photo.
A week after Warrior's birth, Irwin shared another pic of the bundle of joy to commemorate her first week on earth. Powell followed suit, taking to his Instagram page to celebrate "one week as a family of three."
Like the wildlife warrior she was born to be, the new arrival is already snagging her first wildlife encounters in her own way. Days ago, Terri Irwin, Bindi's mom, let fans in on their cute April Fool's prank involving her granddaughter.
Sharing a photo on Twitter, the proud grandma included a caption suggesting Grace Warrior already had her first crocodile encounter. Luckily, the realization that the mother of two only meant croc shoes and not actual crocodiles made for a hilarious joke.
Beautiful baby Grace, first croc encounter...April Fool's! pic.twitter.com/LxmHVxKyH3

— Terri Irwin (@TerriIrwin) April 1, 2021
The adorable new addition to the family of wildlife warriors has undoubtedly brought them closer, making every moment count.