Jaimee Foxworth from 'Family Matters' Flashes Deep Cleavage Wearing a High-Waisted Floral Gown
TV star Jaimee Foxworth set her media timeline buzzing after posting some sizzling images of herself rocking a tasteful glam and perking it up with some sultry poses. 
Jaimee Foxworth does know how to capture fans' attention when it comes to her styling game, and it was all hits and no misses in her new Instagram share.
The star shared up-close selfies of her flawless glam, mashing-up upscale fashion items into a wholesome classy look. Foxworth, 41, sported a brown floral dress with a deep plunging neckline.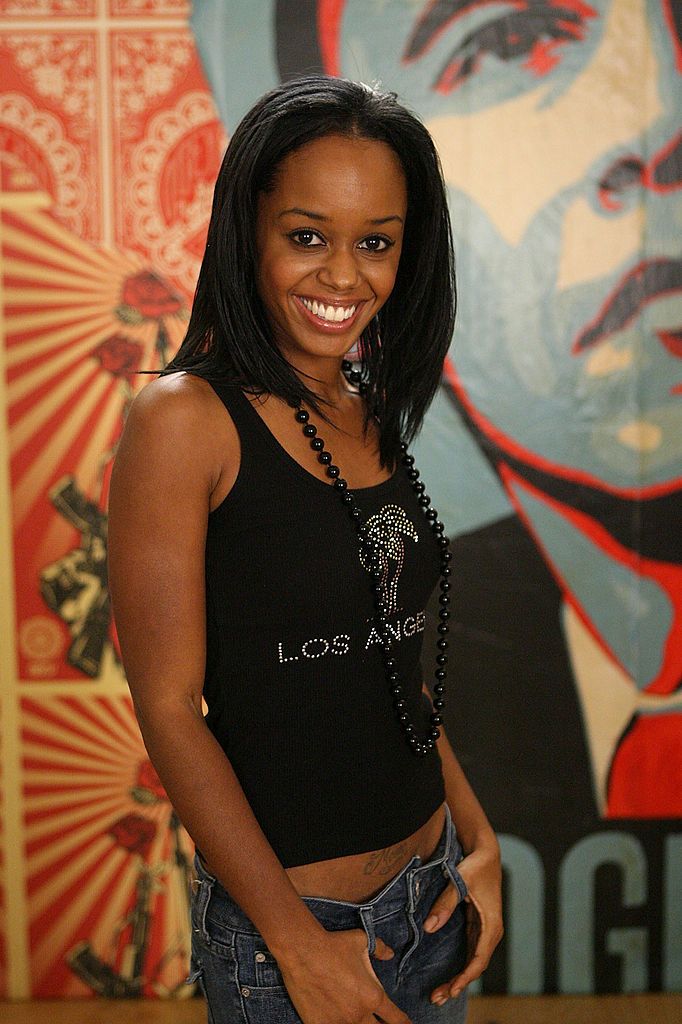 The bodice left her cleavage in full view while letting the bright sunlight dance on her glowing skin. She styled her jet-black hair in waves that tumbled around her oval face. 
The former child star perked her attractive look with well-done glowing makeup accentuated by the sun-kissed view. The visible jewelry on her were a few rings scattered on both hands. Foxworth captioned:
"#TheFoxxFridays🦊."
Most TV lovers remember the Illinois-born actress for her role in the '90s TV show "Family Matters." However, she starred in more movies like "Absent in the Present" and "Amen."
In 2008, the Hollywood actress opened up about struggling with addiction and her way out of it. She remembered how she was determined to wean herself off it. The struggle lessened after she found out she was pregnant. 
This diminished Judy Winslow's parts until she ultimately stopped appearing. 
Foxworth gave birth to a boy with her long-time lover, Michael Shaw. In an interview, she recalled telling herself to get better because she could not deal with drug addiction while trying to work out motherhood. That became her redemption point. 
It is safe to say that her journey through childhood fame and the movie industry came with its fair share of very rocky times. Many would recall that she was Judy Winslow, the youngest child of the fictional Winslow family in "Family Matters."
However, in the middle of the show's first season, Steve Urkel (played by Jaleel White) was introduced. The character was a nerdy and witty boy who was Winslow's neighbor.
However, Steve Urkel soon grew on the Winslows, TV fans, and the producers. He was given more screen time and this diminished Judy Winslow's parts until she ultimately stopped appearing. 
This must have left the young actress high and dry, as admirers later found out that she joined the adult film industry to make ends meet. To this day, Foxworth does not cower about turning to adult film and is now focused on motherhood.