'Operation London Bridge' Is a Special Plan For the Queen's Death — What to Know About It
Operation London Bridge is the code that will be used when Queen Elizabeth II dies. As ominous as it might seem, she has been planning her funeral since the 1960s.
When a senior member of the Royal family dies, authorities use codenames to start planning the funeral. In Prince Philip's case, it was Operation Forth Bridge, named after a bridge in Edinburgh that is also a UNESCO World Heritage Site.
In 1952, when King George VI passed away, the codeword used was Hyde Park Corner. For the Queen Mother, who died in 2002, it was the Operation Tay Bridge (the same protocol launched following Princess Diana's death in 1997).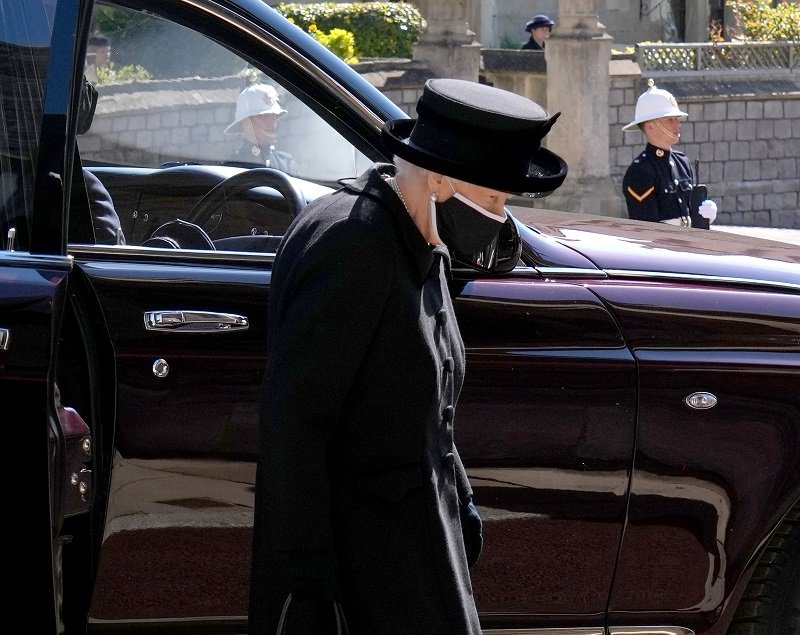 OPERATION LONDON BRIDGE
When Queen Elizabeth dies, Operation London Bridge will begin. It has been planned since the 60s, and two or three times a year, the "major players" get together to refine all details.
If they make any updates or changes, some non-permanent government officers are informed. As The Guardian reported, the first person outside the palace to learn about the Queen's passing will be the Prime Minister.
The Queen's private secretary, Sir Christopher Geidt, will contact them no matter if it's too early or too late. On secure lines, Geidt will say, "London Bridge is down."
After that, the news will go out to the Commonwealth nations and the governments where the Queen is also the head of state. The first to know will be governors, ambassadors, and prime ministers.
ANNOUNCEMENT OF HER DEATH
It is important to point out that the secret code phrase is no longer a secret, so it is uncertain if it was changed already. One thing is clear: the plan is ready.
Years ago, the BBC used to be the first media broadcaster to learn about royal deaths, but things have changed ever since. When Operation London Bridge is on, it will be announced to the world's media simultaneously.
Apart from that, a footman in mourning clothes will cross the gravel at Buckingham Palace and pin a notice to the gates. The Palace's website will also change into a single page announcing Elizabeth's death.
Even more surprising, several news outlets are prepared for when it happens with days-worth of coverage. In many radio stations, a blue light will begin flashing, telling DJs that it's time to play somber and inoffensive music.
According to BBC radio producer Chris Price, when people listen to "Haunted Dancehall (Nursery Remix)" by Sabres of Paradise on Radio 1, they should know something "terrible" happened.
When Queen Elizabeth dies, Prince Charles will become King.
SCOTTISH RITUALS
If Queen Elizabeth dies abroad, Royal undertakers are prepared, too, as they will take a coffin in a jet to where her body is. If it happens in Scotland, where she spends three months a year, some Scottish rituals will be followed.
First, her body will lie at rest at Holyroodhouse in Edinburgh, her smallest palace. Then, her coffin will be taken to St. Giles' Cathedral for a service reception. Her body will then be put on board the Royal Train at Waverley station for a progress.
No matter the scenario, her body will eventually make it to the throne room in Buckingham Palace, where an altar will be prepared. Most palace workers will follow the procedure.
The Earl Marshal, as the 18th Duke of Norfolk, is the person in charge of overseeing the funeral. Also, Prince Charles, whose code name is believed to be Menai Bridge, will make a public speech the same evening of Queen Elizabeth's death.
When Queen Elizabeth dies, Prince Charles will become King. Next in line is Charles' firstborn, Prince William. Prince George – and not Prince Harry – will be second in line, followed by his siblings Princess Charlotte and Prince Louis.
If William and Duchess Kate don't have more children, Prince Harry will be next in line. Still, given that he stepped back as a senior member of the Royal family, it is unclear if he would ever accept the crown if the situation arises.