Kelsea Ballerini Flaunts Her Legs Dressed in a High-Slit Emerald Gown with Matching Accessories
Kelsea Ballerini flaunts her slender legs in a gorgeous high-slit emerald green gown that she wore to the 2021 ACM Awards red carpet. 
Kelsea Ballerini turned "music city emerald" as she wore a gorgeous floor-length tube gown that featured a high slit. The country music singer accessorized her look with matching green heels and silver accessories. 
That night, the singer took the stage to perform her fan-favorite song "Half of My Hometown" alongside hitmaker Kenny Chesney. They sat beside each other while maintaining some physical distancing on stage as they soulfully sang the duet.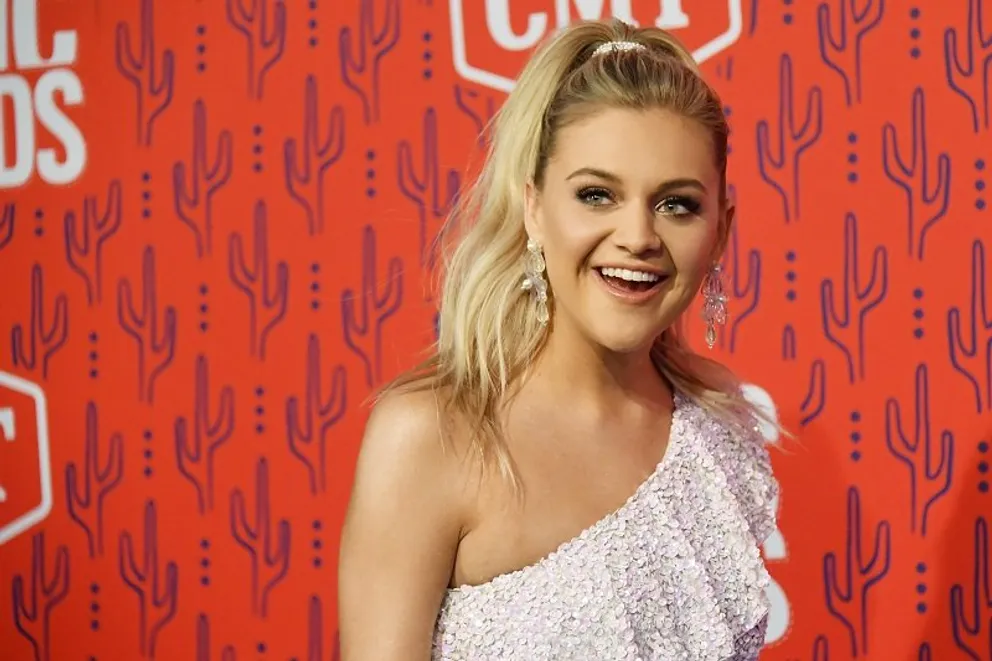 The 27-year-old singer
released
the song as a new single last Friday, after appearing on her self-titled album that dropped last month. After their performance, she
gushed
about being able to sing alongside Chesney, which was a dream come true for her.
"My dear friend and hometown hero @kennychesney, you joining this song means the world to me."
Hoping to make the most out of her stunning emerald green dress, Ballerini shared some photos of herself modeling it. The "Hole in the Bottle" singer shared a dazzling video as she walked with confidence in a parking lot, pairing the dress with a green mask. 
She shared that the gorgeous dress deserved more than just one post on her Instagram feed. True enough, she had three different posts that featured her beautiful gown. 
Ballerini is no stranger to iconic red carpet looks, as she often wears stunning creations to events. The country star is always dressed to kill, and there haven't been any fashion misses in her outfits so far.
The blond beauty is also more than just a pretty face, as she is not afraid to speak out about important causes to her. When singer Morgan Wallen was reported to have shouted some racial slurs during a night out back in February, Ballerini was one of those who called him out. 
According to the singer, whatever happened with Wallen does not reflect country music at all. Fellow country star Maren Morris echoed her sentiments, saying if that happened to them, they'd be dropped from their music labels and lose endorsements, among many other consequences. 
Ballerini might have been in the country music scene for years, but she continues to rise after releasing multiple hit albums. She has been nominated for two Grammy Awards for Best New Artist and Best Country Album.