Tamera Mowry's Kids Ariah and Aden Are All Smiles Hugging Their Adorable Puppy in a Sweet Photo
Tamera Mowry-Housley is all about motherhood and raising her children the right way, and what's a full, healthy family without a cute little puppy? 
Talented actress Tamera Mowry-Housley took to Instagram to share a cute picture of her children. Her kids, Ariah and Aden, looked happy as they hugged their adorable puppy in the picture. 
Sister Ariah and brother Aden both sported huge smiles on their faces as they spent some quality time with the little fluff. Ariah looked straight into the lens with sparkling eyes as she gave the puppy a tight squeeze.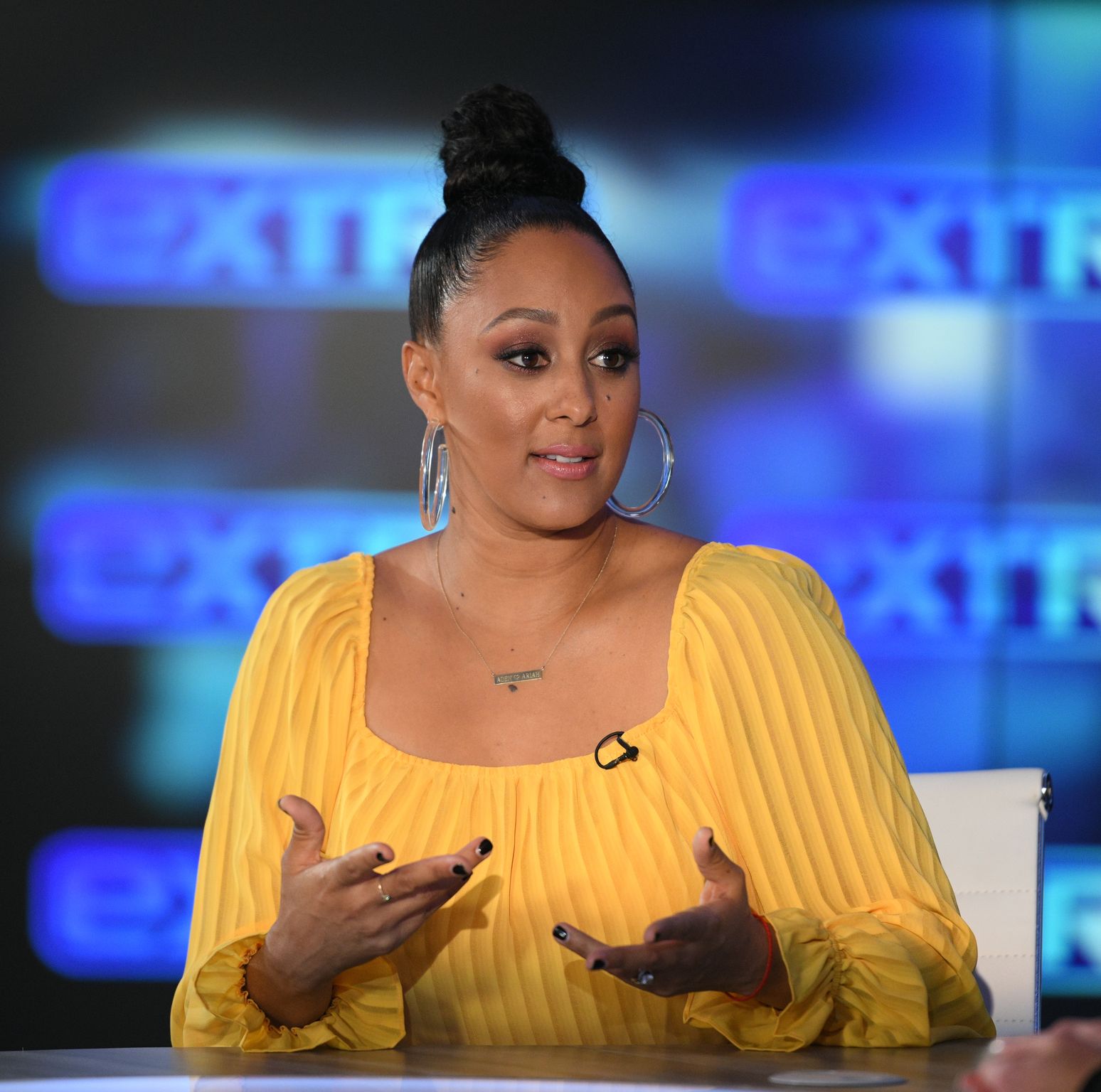 PUPPY CUDDLES
The little boy was patting the dog as he looked at it with love in his eyes, while the puppy looked on in the distance, its adorable dark eyes shimmering. Taking to the caption, the children's mother wrote: 
"Ya'll, having a puppy is a lot of work.🤣"
Continuing, she said that in the end, the work is worth it because it makes her two kids happy. She then revealed the dog's name, Chloe, and expressed that it is a loved family member. 
CUTE AS A BUTTON 
Ariah was dressed in pink, green and white, with a white T-shirt, multicolored pants, and sparkling pink shoes.  On the other hand, Aden was dressed in all black in what looked to be a soccer uniform. 
Mowry-Housley has expressed that it is imperative for her to bring them up with faith.
The comment section was ablaze with fans and followers remarking on how adorable Chloe and the kids were. The post proved quite popular, raking in around 120,000 likes in total. 
FOLLOWING IN MOM'S FOOTSTEPS
Ariah and Aden aren't just spending their time playing with puppies, but as any toddlers do, they think about what they want to be when they grow up. In fact, the two are considering careers as actors. 
This realization reportedly came after these two watched "Sister, Sister." This is a show where Mowry-Housley starred alongside her twin sister Tia Mowry-Hardrict when they were younger. 
POWER MOMS
These two twins once put their energy into launching a site that focused on many topics dedicated to the family such as motherhood. The site is now unavailable but Mowry-Hardrict commented on it at the time:
"Our audience will be able to find out tips and tricks on balancing it all while still raising a healthy and happy family."
When it comes to their own mother, the sisters have a lot to be grateful for. In fact, when they were much younger, Darlene Mowry used to constantly fight for her children to receive equal pay as young actors. 
Speaking about motherhood and raising her children, Mowry-Housley has expressed that it is imperative for her to bring them up with faith. However, she wasn't devout until she met her now-husband, Adam Housley. 
Once she got hitched, she was inspired by her spouse to become more religiously devout. Now, when the two experience any difficulties, they turn to their faith.