Scottie Pippen's Estranged Wife Larsa & Their Kids Mourn the Death of His Eldest Son Antron
Scottie Pippen's estranged wife Larsa Pippen and their four kids shared their grief over the tragic end of his eldest son Antron's life via tear-jerking posts online.
A few hours ago, 33-year-old Antron Pippen, who had asthma, was reported dead by his NBA star father. His family refused to explain the cause of his death but has gone to great lengths to mourn their loss.
Larsa Pippen, Scottie's former wife, who shares four kids with the iconic athlete, replayed the memories of the deceased by sharing a special photo of him standing behind three of her kids.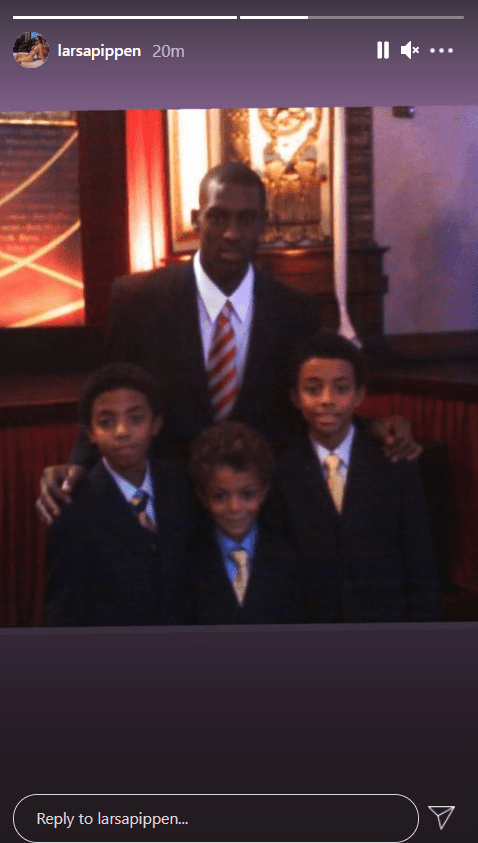 She also posted a heart-wrenching message explaining that it was a hurtful incident but pledged to continue remembering her step-son. The mother of four wrote:
"Some truths in life are hard to accept. Your memories will never be forgotten...w love you and will miss u always. Rip Antron."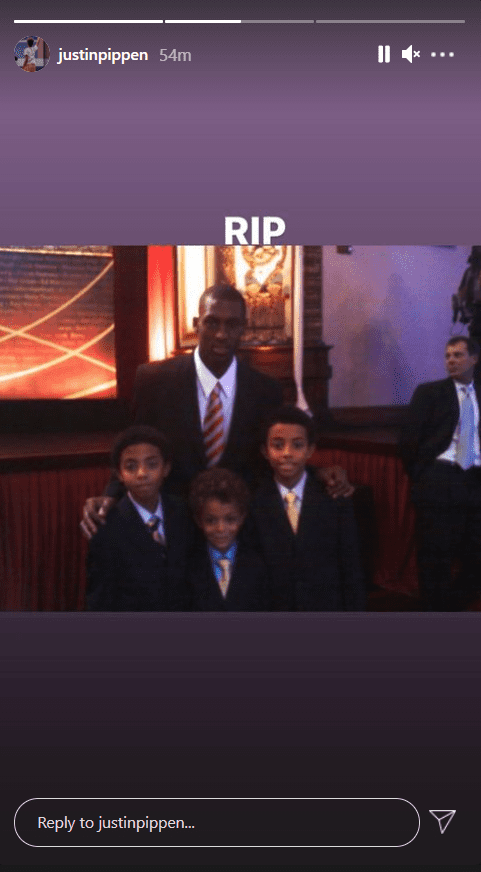 Her kids Justin, Scotty, Preston, and Sophia, joined their mom in mourning by sharing happy memories of the deceased through his photos and writing a few words on them. Antron was Scottie's only child with his first wife, Karen McCollum.
Scottie expressed that the 33-year-old would have made it to the NBA if not for the tragedy.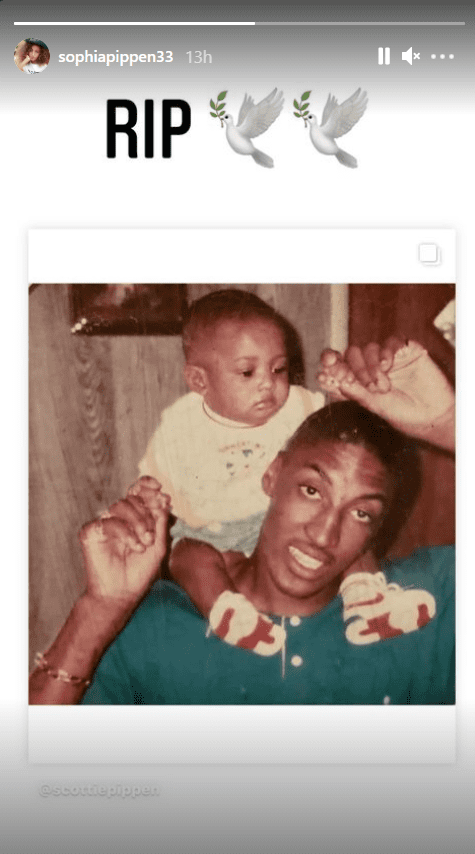 The former basketball player then dated Sonya Ruby, with whom he shares his first daughter, Taylor. His third child Sierra was born during his relationship with Yvette De Leon.
Despite having seven kids from four different women, the Pippen household is blessed with a genuine love for each other. The siblings all have a sweet relationship.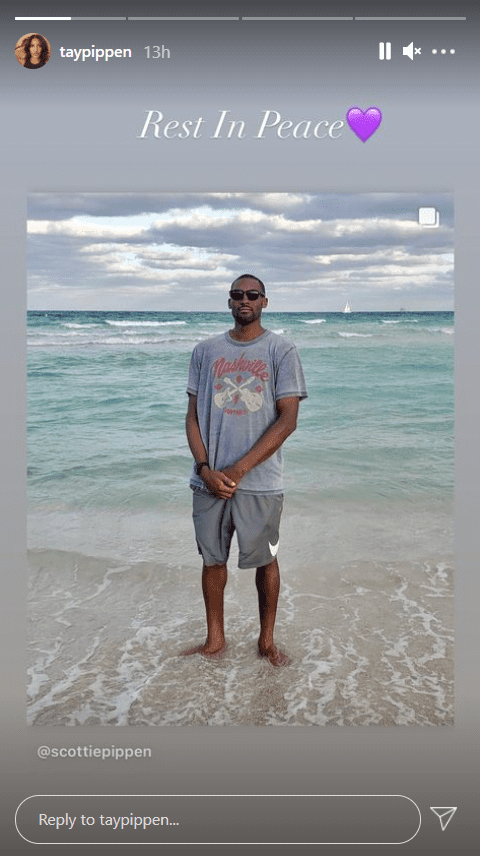 Following the death of the firstborn son, every family member admitted that they shared a special bond with the deceased. Taylor posted a snap of Antron by the beach and added a "Rest In Peace" caption.
Her sister Sierra uploaded tons of images with a lengthy title detailing the impeccable characteristics of her big brother. Sierra was not the only person to mention Antron's impressive features.
Her father also praised him unwaveringly and talked about how he admired his son's sporting talents. Even with his asthmatic condition, the deceased strived to be the best during his time on the basketball court.
Scottie expressed that the 33-year-old would have made it to the NBA if not for the tragedy. It was obvious Antron had a lot of promise, all of which was cut short by his untimely passing. May his soul rest in peace!