NBA Legend Scottie Pippen Announces the Sudden Death of His Oldest Son Antron
Scottie Pippen, a legend of the NBA, announced the passing of his oldest son, Antron, with an emotional Instagram post this week. 
Scottie Pippen is mourning the sudden passing of his oldest son, Antron Pippen. He shared the heartbreaking news in a touching tribute on Monday. 
Antron passed away at 33 on Sunday, April 18, 2021. The following day his father shared the news on Instagram with a collection of photos from his childhood and adult life.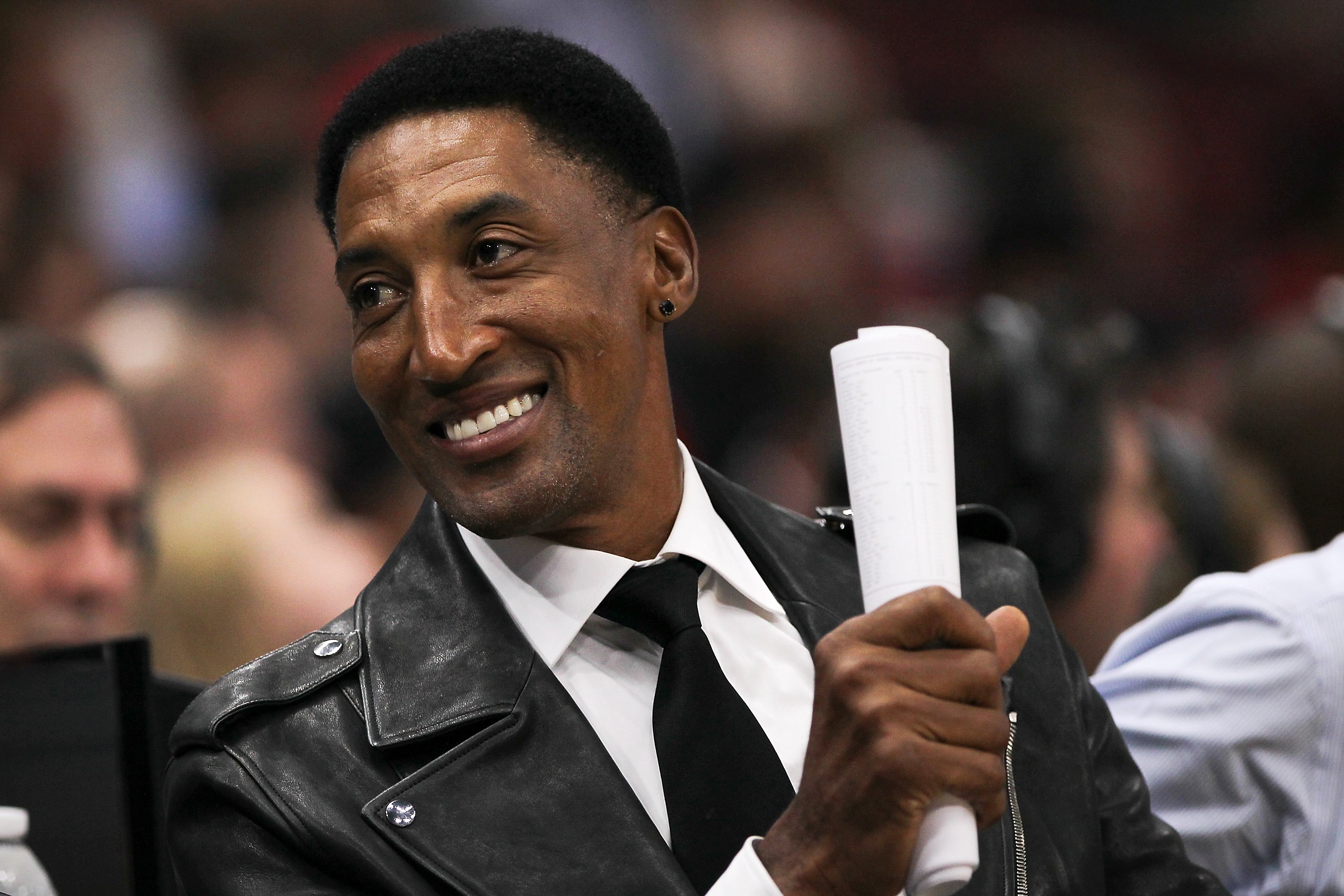 Pippen shared a photo of himself and his grown-up son at what looked like a party. He also posted an adorable photo of himself with baby Antron on his shoulders, as well as a young Antron on the basketball court. 
The two shared a love for basketball, and Antron played for Texas A&M International University. Pippen believed his son would have made the NBA if he did not have a chronic medical condition as he wrote:
"Antron suffered from chronic asthma and if he hadn't had it, I truly believe he would've made it to the NBA."
Pippen shared that his son remained positive despite the challenges he faced. He asked his fans to keep Antron's mom, Karen, and their family in their prayers before expressing love for his son. 
Pippen welcomed Antron with his ex-wife, Karen McCollum, in 1987. The pair were married in 1998 but split up in 1990. Pippen would later marry his estranged wife, Larsa Pippen. 
The Jets family was saddened to learn of the death of one of our former players, Antron Pippen. His family and friends are in our thoughts and prayers. Antron was a Jet during the 2006-2007 season. #Jetfamily #SGTCJets pic.twitter.com/gAiXCr72z2

— SGTC Jets (@SGTCJets) April 19, 2021
Although Antron had a successful basketball career in high school and university, he did not make the NBA. He worked as a machine technician in Atlanta, where he played for a local team. 
His former team, The Jets, who he played with for season 2006 - 2007, shared a tribute to honor him on Twitter. The page shared a few throwback pics of him and condolences for his family.