Aoki Lee Simmons Flaunts Her Enviable Figure & Slim Legs Posing In a Tight Black Dress
Kimora Lee Simmons' second daughter Aoki gives her Instagram fans an enviable view as she poured her flawless figure Into a tight black mini dress that left her toned legs on display.
Aoki Simmons is every bit like her famous mom. She has flawless skin, is beautiful, and knows how to work some model behaviors when posing for photos.
Like her fashion designer and former model mother, Kimora Lee Simmons, the 18-year-old has a toned structure, thanks to her obsession with exercising and inherited genes.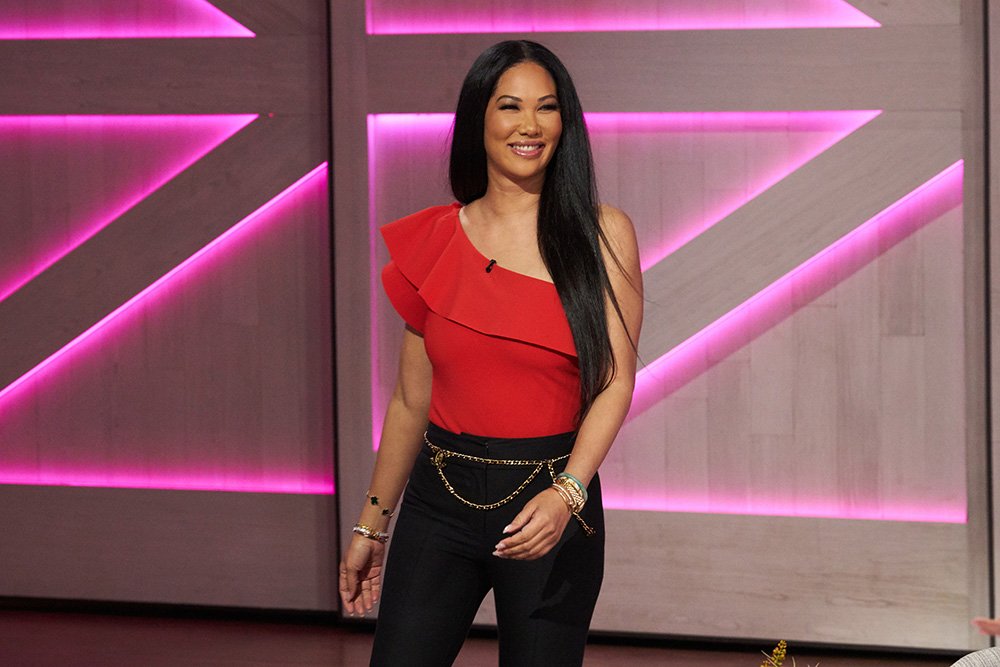 The younger Simmons has a growing fanbase via her online platforms, where she communicates through posts and comments. A snap update a few hours ago showed her in a mini black dress with semi-thin straps.
Aoki accessorized the look by opting for a black mono strap bag with white and black shoes. Her caption read: "Guys help I need some Monday motivation!"
Despite the cry for help, the photo was full of energy as the young adult struck a dynamic pose with one leg crossed and hanging up high, revealing her slim and toned legs.
The Harvard student rocked long curly hair. Amid the stylish ensemble, she did not forget to mask up, as she surrounded her nose with a black face mask while posing.
The Baby Phat CEO did a great job balancing a busy career and motherhood responsibilities.
From time to time, she fills her Instagram followers in on her engagements. When she is not busy finding inspiration, she is living a desirable lifestyle.
The fashion-savvy teen is already involved in her mom's fashion business. Kimora introduced her daughters Ming and Aoki into the business at tender ages. 
However, the girls supported their mom while showcasing their inherited modeling talents. The pair looked chic and sassy as they brought their A-game during a photoshoot where they rocked affordable and classy attires.
This was aimed at relaunching the entrepreneur's clothing line Baby Phat in 2019. The girls also helped in creating new and trendy designs for the project.
The Simmons girls have a great connection which they tirelessly show off online. Both Ming and Aoki never miss the chance to comment on each other's updates or keep tabs regularly.
The Baby Phat CEO did a great job balancing a busy career and motherhood responsibilities which are paying off with her two intelligent and confident daughters.