Chris Brown's Mom Joyce Looks Half Her Age Rocking These Tight Pants & Stylish High Heels
Chris Brown's mother recently showed off her ageless beauty as she posed up a storm in tight pants and stylish high heels— find out how her fans reacted.
Joyce Hawkins is aging gracefully… backward! The beautiful woman recently took to her Instagram page to wow her fans with a shot of herself resting against a white couch as she struck a pose that flaunted her curves. The post was captioned:
"Happy Sunday."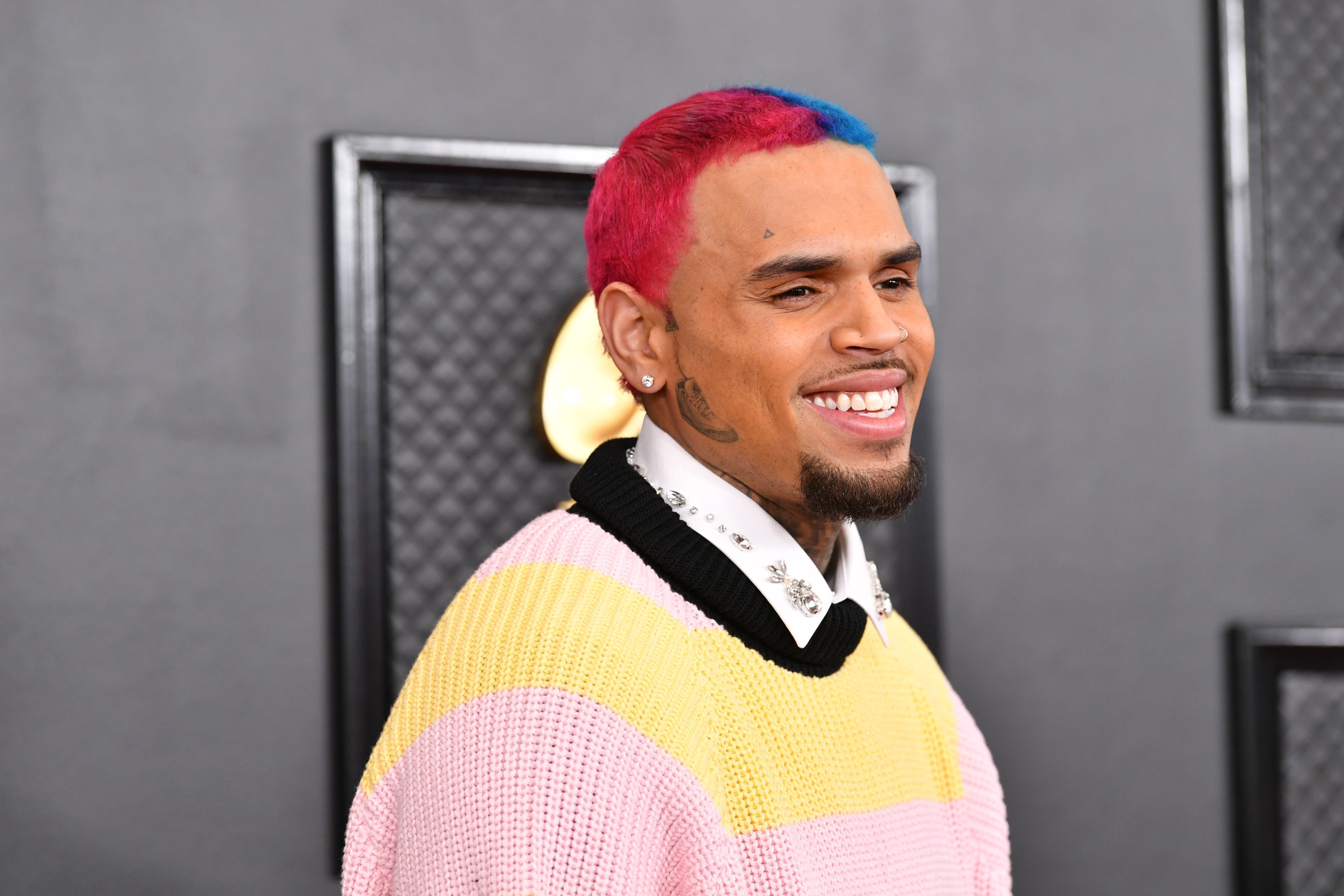 She followed up with another close-up shot of her made-up face framed by her luscious dark hair. She looked absolutely mesmerizing in the snap, but she wanted opinions from her fans. She asked in the caption:
"SOMEONE WANTED TO TRY MAKEUP ON ME! WHAT YOU THINK?"  
In response, they flocked to her comment section with sweet words and compliments. As far as they are concerned, Hawkins has found the secret to anti-aging, and for that, she deserves all the accolades.
She has been by his side through his toughest times and is an integral part of his children's lives.
Hawkins has been more active on social media, posting pictures of herself that showed off her new transformation. She's also been carrying herself with the kind of confidence people have come to respect.
Hawkins' love for fashion, gorgeous looks, and of course, maternal connection to superstar Chris Brown is what has cemented her place as one of the most fabulous superstar mothers in Hollywood. 
When she's not busy blowing up feeds with gorgeous snaps of herself, Hawkins can be found gushing over her grandchildren, Royalty and Aeko. Hawkins and their father share a very deep connection, one that has not faded over the years but has only grown stronger.
She has been by his side through his toughest times and is an integral part of his children's life, never far from her son's home and always close enough to help see to his kids while he goes to do his thing. 
Hawkins reportedly has a great relationship with Royalty's mother Nia Guzman, so it is not uncommon for the tot to stay with her while her father is out on the road.
Aeko is not so close as he stays with his mother Ammika Harris over in Germany, but Hawkins loves him just as much as Royalty, who she gets to see much more frequently.