Kimora Lee Simmons' Daughter Aoki Snatches Hearts in a Photo Shoot Wearing a Cut-Out Pleat Dress
Kimora Lee Simmons' teenage daughter, Aoki Lee Simmons, channeled an alluring look in her new media show-off as she meshed her elegant glam with a hint of summer goodness.
Kimora Lee Simmons' second daughter Aoki let fans know she was ready for summertime in her new Instagram upload. She presented a graceful pose, merging it with her sunny location.
Aoki, 18, flaunted her flawless skin in a mustard yellow dress styled with pleats on its plunging bra top bodice. Parts of her midriff were exposed due to cutouts at the sides. 
The rest of the outfit rested above her knees in a satin swish. The outfit was also fastened at the chest area. Aoki spiced up her look with some elements of creativity.
She styled her tumble of jet-black tight curls with colorful tiny butterfly hair clips while posing with a pink-hued flower. She also opted for very subtle makeup that included lip gloss and light shading of her wing liner. She captioned:
"I'm that girl you die for…"
The first photo showed her sitting barefoot on the walkway close to a garden, making sure to catch the glint of sunshine on her skin. Her expert pose in another snapshot had her stretching out feline-style. 
The star who was modeling the chic piece of clothing for Thailand clothing brand, Onarin, was featured on the fashion line's official Instagram page. 
It, however, did not take long for her to brush aside harsh opinions.
It appears Aoki has decided to make her modeling career a freelance job, as she is not just belting out fashionable pieces from her mom's style empire but also expanding her resume to other establishments. 
As of 2019, modeling icon Kimora announced the relaunch of her longtime fashion franchise, Baby Phat. She brought to fans understanding that her grown daughters, Aoki and Ming, would be her partners. 
Since then, the girls and their mom have been directing Baby Phat's creativity and widening the scope. Last year, the trio introduced Baby Phat Beauty, specializing in skincare regimen.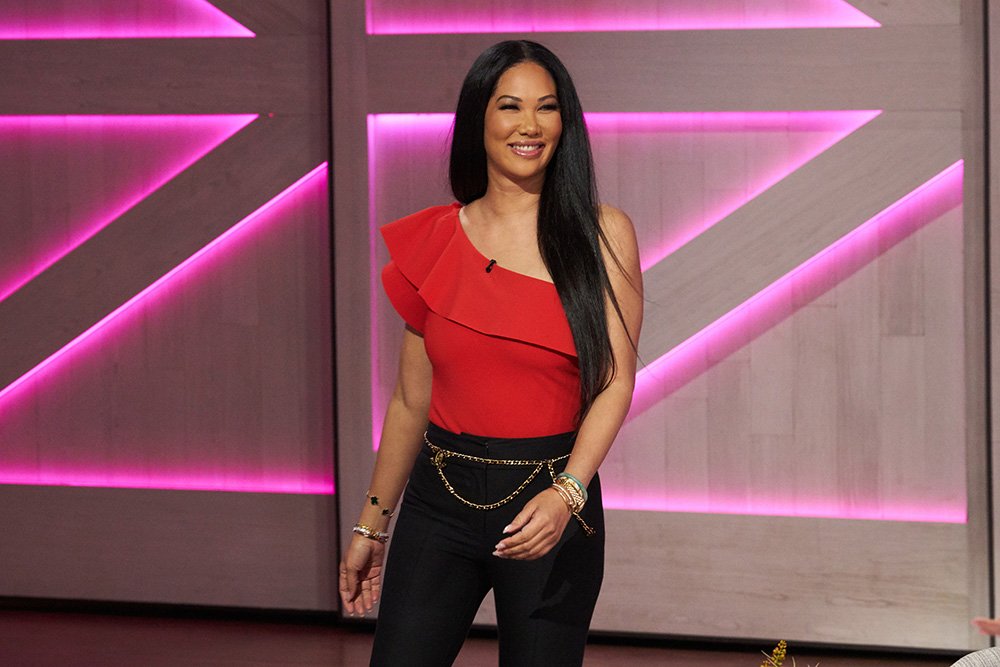 Their styling game and new pieces are also beginning to get nods from fashion lovers. Last month, the starlets modeled super-stretchy polyester cutout dresses from Baby Phat. The outfits were retailed at $65 each. 
Aoki might be a fashion heiress with both parents, Kimora and Russell Simmons, being fashion icons, but she had her fair share of dealing with insecurity. She once opened up about living in her sister and mom's shadows. 
Aoki was conscious about her own body and face, constantly comparing her beauty to her sister's and getting affected by the negativity from the internet. It, however, did not take long for her to brush aside harsh opinions.
Coupled with her beauty, the fashionista has proved her worth in academics. In 2019, Aoki was the star of the moment in her family after bagging an admission to Harvard.