Lil Scrappy's Wife Looks Cool With Her Growing Baby Bump On Display in a Sparkling Bra & Pants
With their third child on the way, the music artist Lil Scrappy and his wife Adi "Bambi" Benson love to share their pregnancy journey with the online world. 
Adi "Bambi" Benson, the wife of rapper Lil Scrappy, recently took to Instagram, posting a picture of herself looking cool. In the photo, she was showing off her growing baby bump in a sparkling bra and pants. 
Benson was confident as she posed with her baby bump sticking out. She proudly placed one hand over her belly, with the other one elegantly set on her forehead.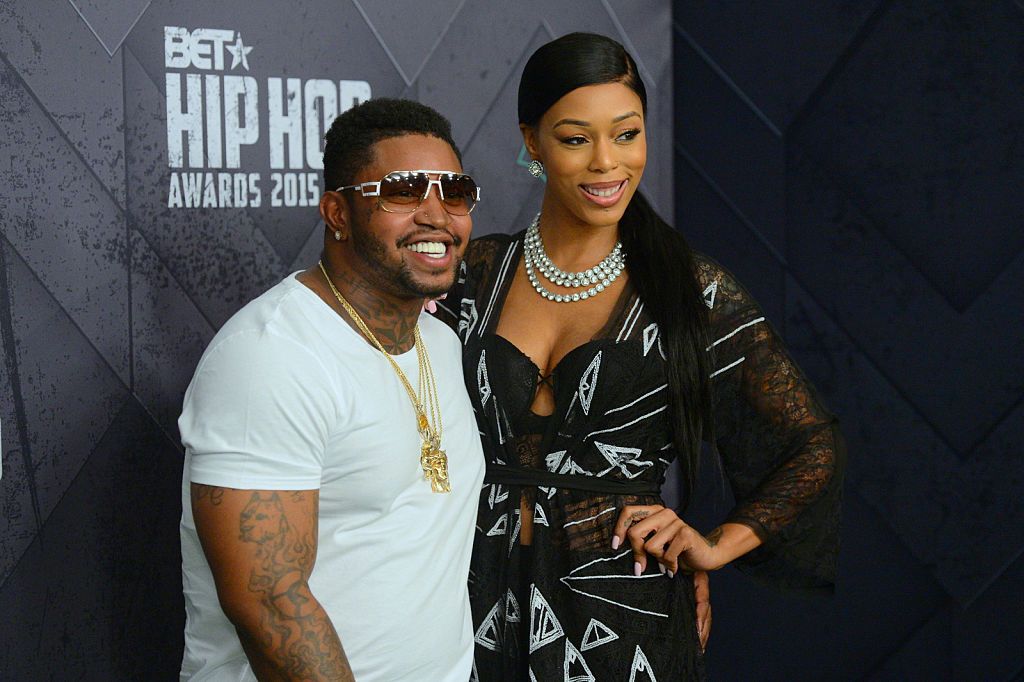 SHIMMERING IN STYLE
Her outfit glimmered with the plethora of colors, while her open jacket divulged her bra,  showing off her pregnant belly as well. The words in the background echoed the glistening ambiance reading: 
"House of shimmer."
Benson's bra glowed beneath her jacket, checkered in black and white. It showed off her bust as well as her deep-set cleavage, her golden skin shimmering along with her ensemble. 
GORGEOUS AND GLISTENING 
Her pants shone bright green with red and white stripes down the side, which led to floral decorations playing at the bottom. Her dark stilettos emphasized her curvaceous and toned legs.  
Benson's now-spouse had allegedly been unfaithful to her in the past. 
Benson's ombre blonde hair flowed downwards, all the way to her hips. Admirers of Scrappy's wife took to the comment section, complimenting her on her outfit and belly and leaving around 43,000 likes behind. 
A GROWING FAMILY
Scrappy and his wife revealed this pregnancy, which is their third one, earlier this year, via an Instagram clip. In the video, Benson turned around slowly to show off her pregnancy bump. 
Last year, she gave birth to their second child and daughter, Xylo. The little one was born early, Scrappy taking to social media to share a snapshot of his newborn and wife in the hospital bed. 
THE TRUTH COMES OUT
In 2017, following gossip, it was officially made public that Benson and the rapper were legally hitched. With whispers circling, Benson eventually confessed that they were true, her rep stating: 
"A wedding will take place in the near future."
The two were split for a while before they got married. This was purportedly due to the rumors that Benson's now-spouse had allegedly been unfaithful to her in the past. 
Last year, the two lovebirds celebrated their third anniversary. To celebrate, Benson and Scrappy traveled to Jamaica, enjoying a beautiful vacation together. 
They shared some Instagram photos of their romantic holiday. In one, Scrappy was drinking while his wife enjoyed the pool. Scrappy also shared a video of their amorous dinner for two.